One passenger took a photo of the plane and posted it on Facebook. It's here:
https://www.facebook.com/photo.php?...84703252.21333.100003825135026&type=1&theater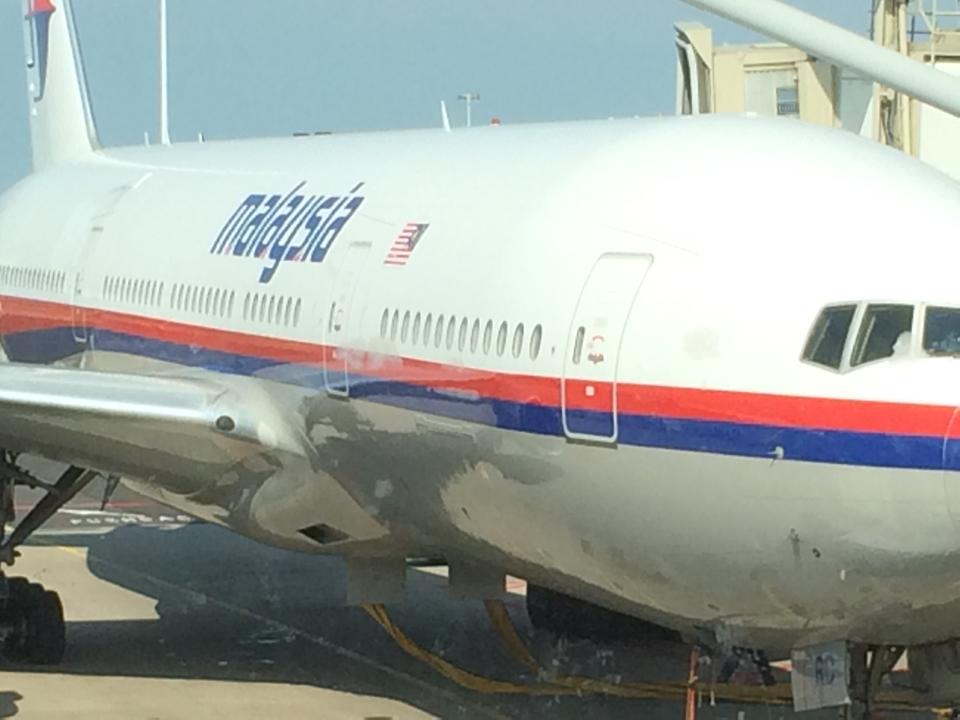 Notice the RC on the flap at the front wheels. This is strange, because it make it seem that they flew with 9M-MRC instead of 9M-MRD. Photo's from the crash site and flightradar24 indicate that the actual plane was 9M-MRD. By the way, flightradar24 indicates that the real 9M-MRC wasn't even near Schiphol AirPort that day (17th july).
This third plane number only adds to the confusion. Any ideas on this?
[UPDATE by @Mick West : Solved, it's a D, partially obscured]

In this animation, only the gap is changed, however you can see with the gap filled, it immediate looks like a D.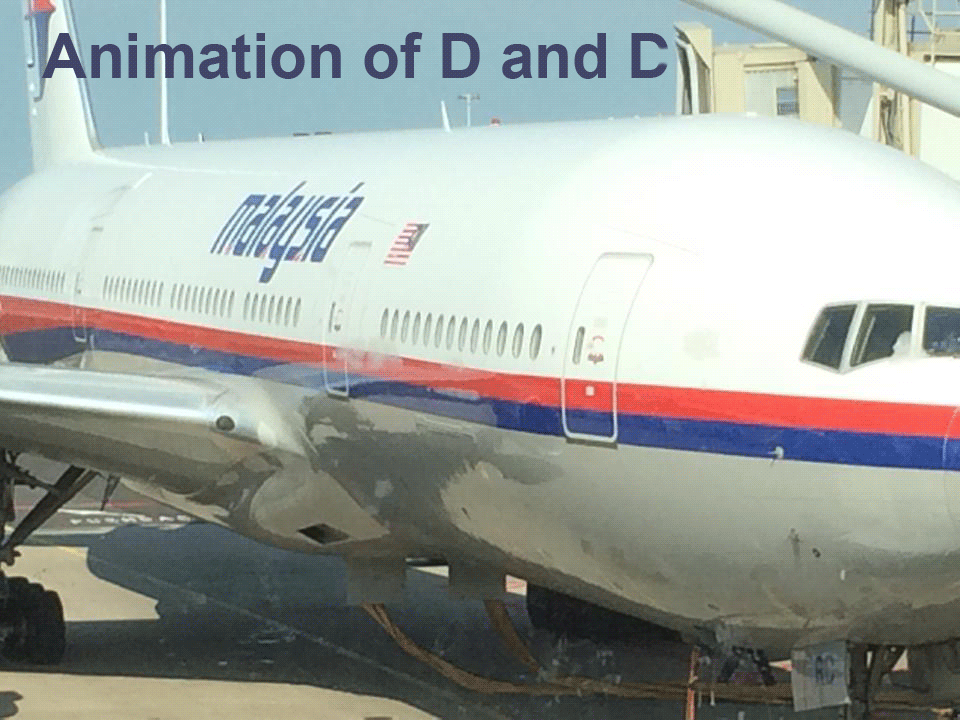 The key to understanding this image is another photo taken at the same location and on the same day, of the same plane, from a slightly different angle: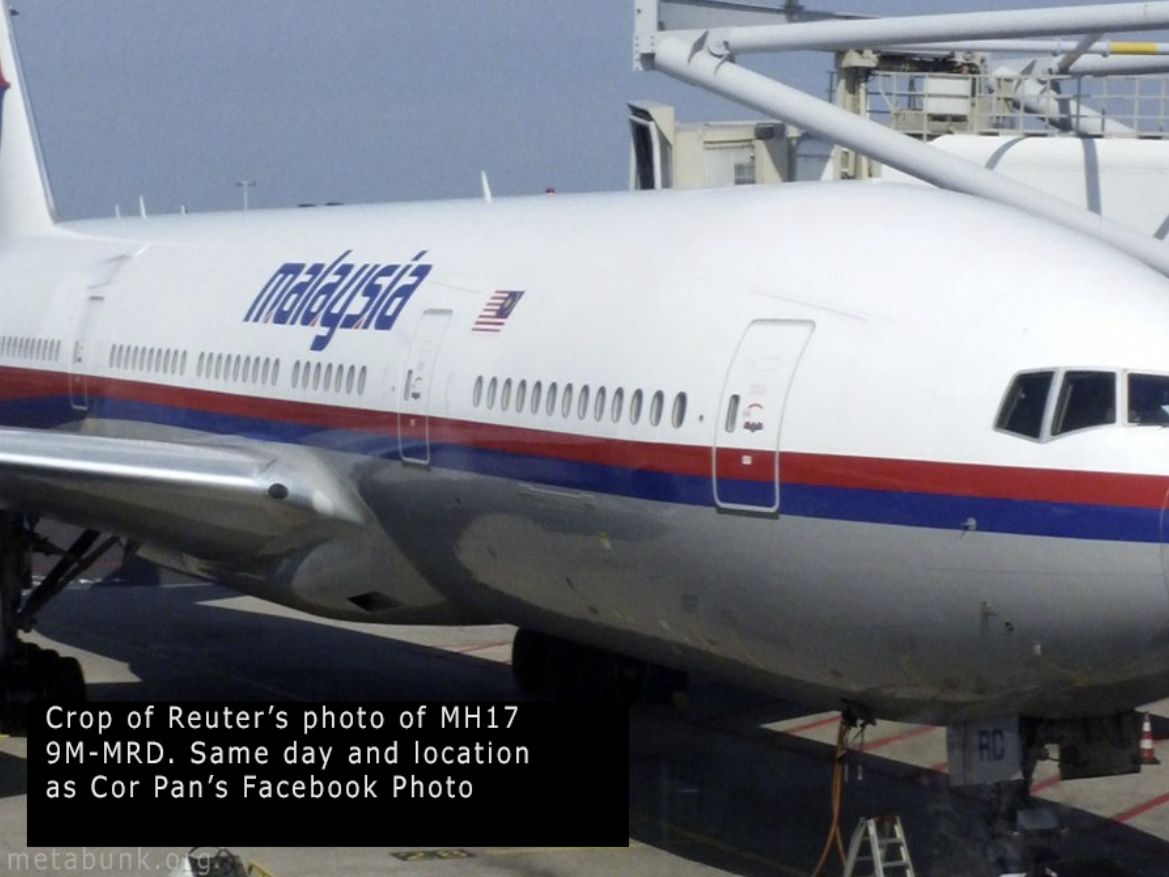 Here it looks more like a D, especially if you zoom out, but you can see there's a bit at the right side of the D that's kind of rubbed out, giving it a plausible C shape in the lower resolution photo. Look at this animation, that shows how close to a D it actually is at the real resolution:

While the older photos of 9M-MRD show a nice clean "D", photos taken in the last month show similar obscurations. This photo from July 5th, just 12 days before the crash, shows the letter D partially obscured:
https://www.flickr.com/photos/100721023@N05/14625482185/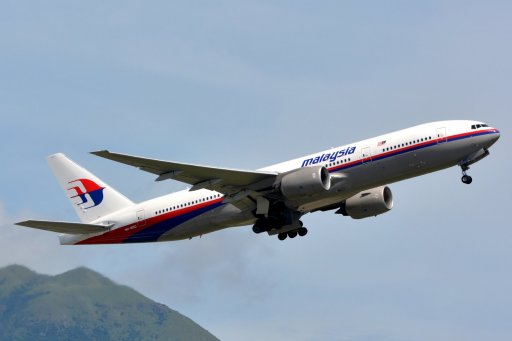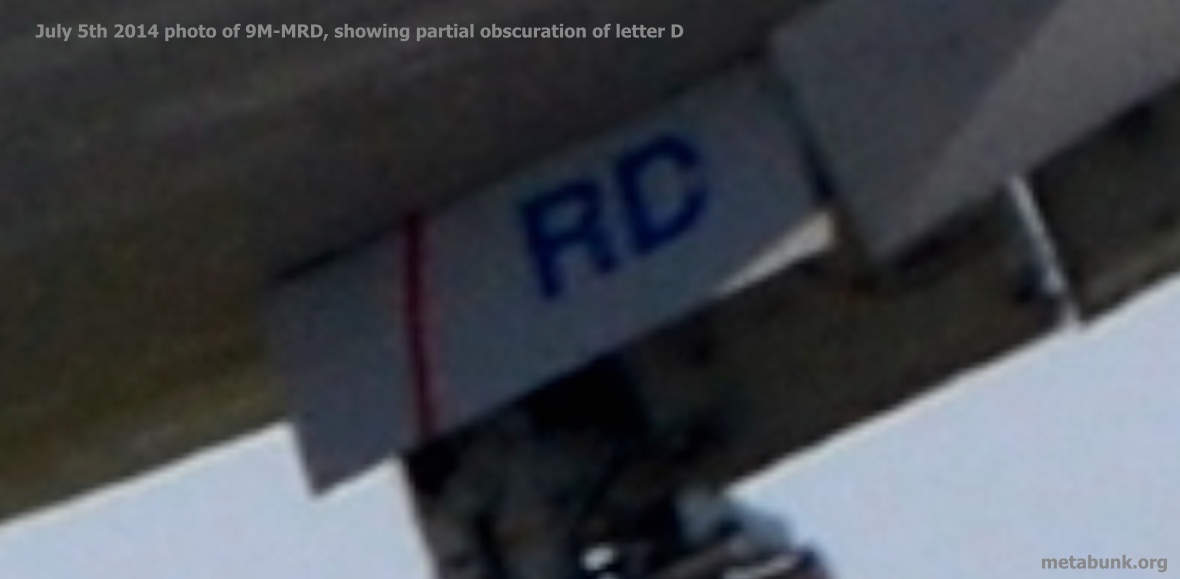 This photo of 9M-MRD from June 25, 2014 shows the damage to the "D"
https://www.flickr.com/photos/53238830@N07/14444283367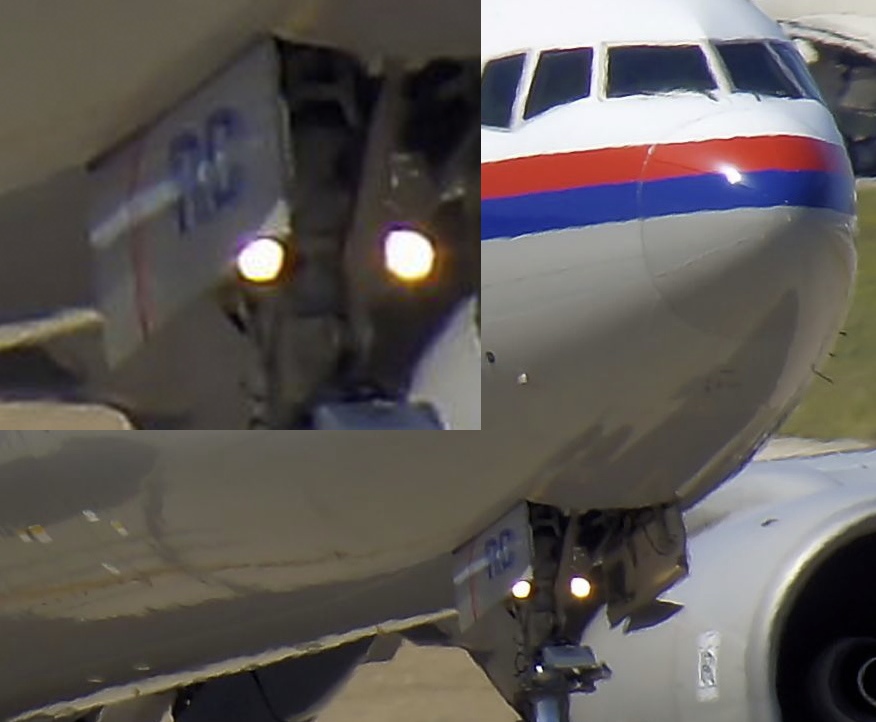 This one from ten days earlier, June 15th 2014 shows a similar effect:
https://www.flickr.com/photos/quixoticguide/14681116221/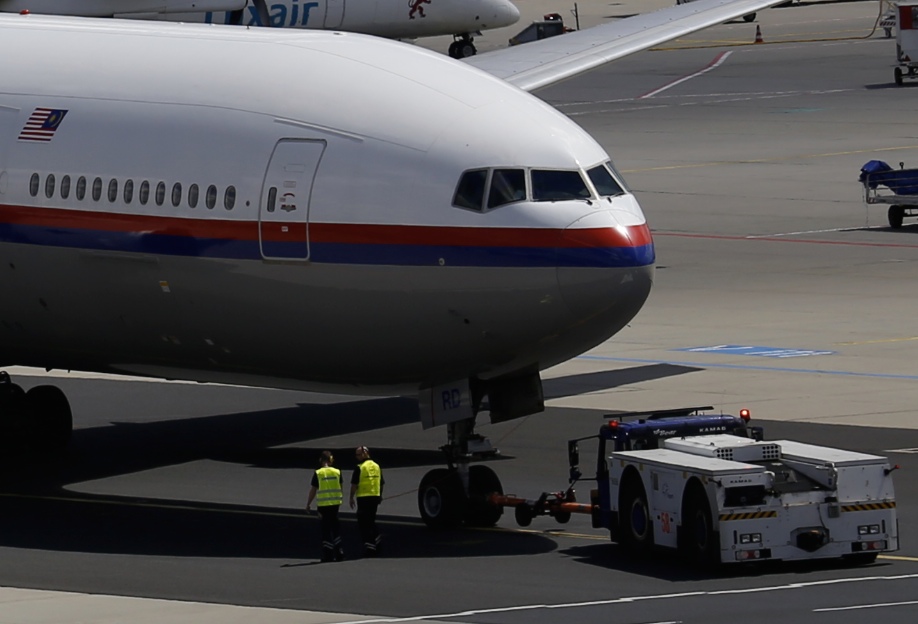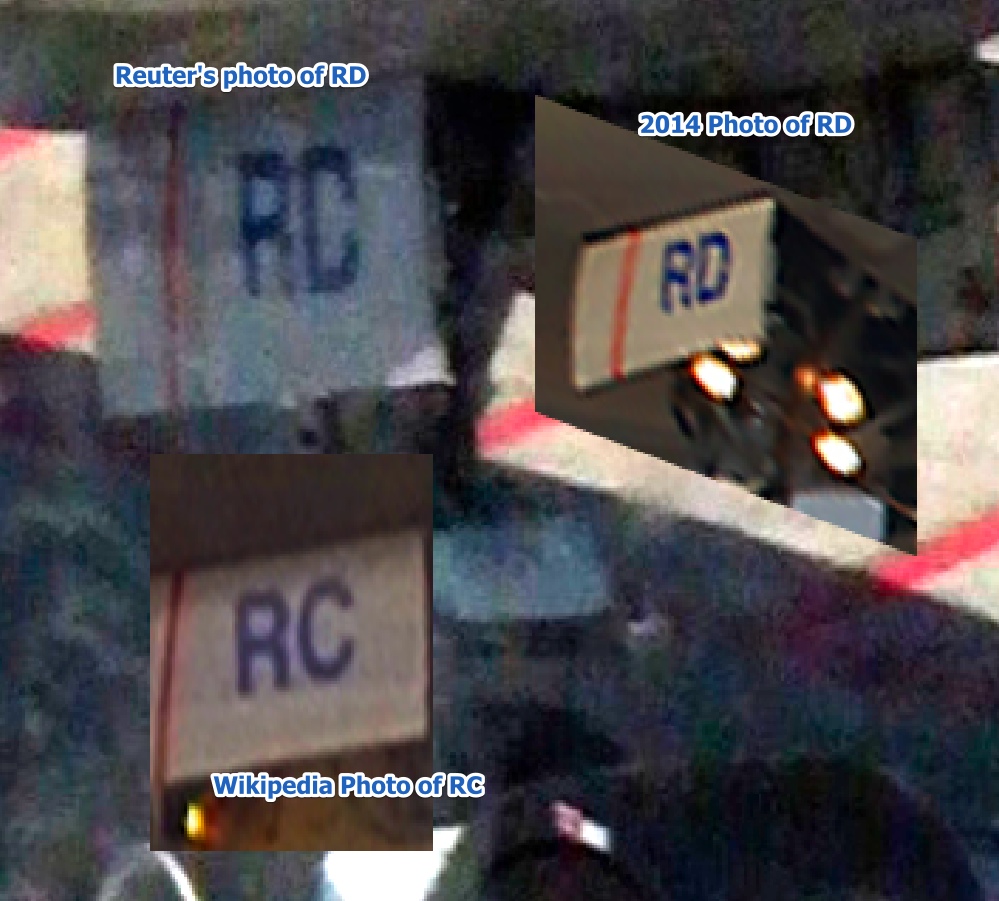 Comparing the Reuter's to Cor Pan photo, with the actual pixels: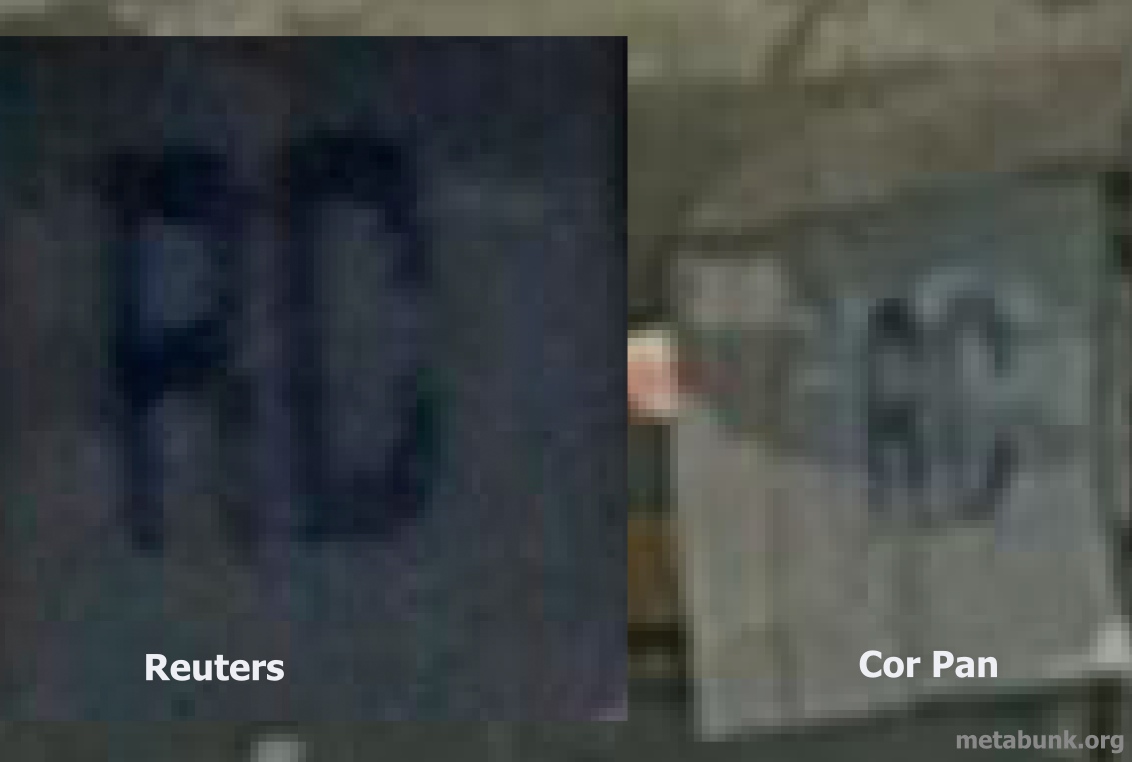 The photos of an "RD" in the wreckage show the corresponding flap on the other side. This flap does not seem to have similar damage to the letter D.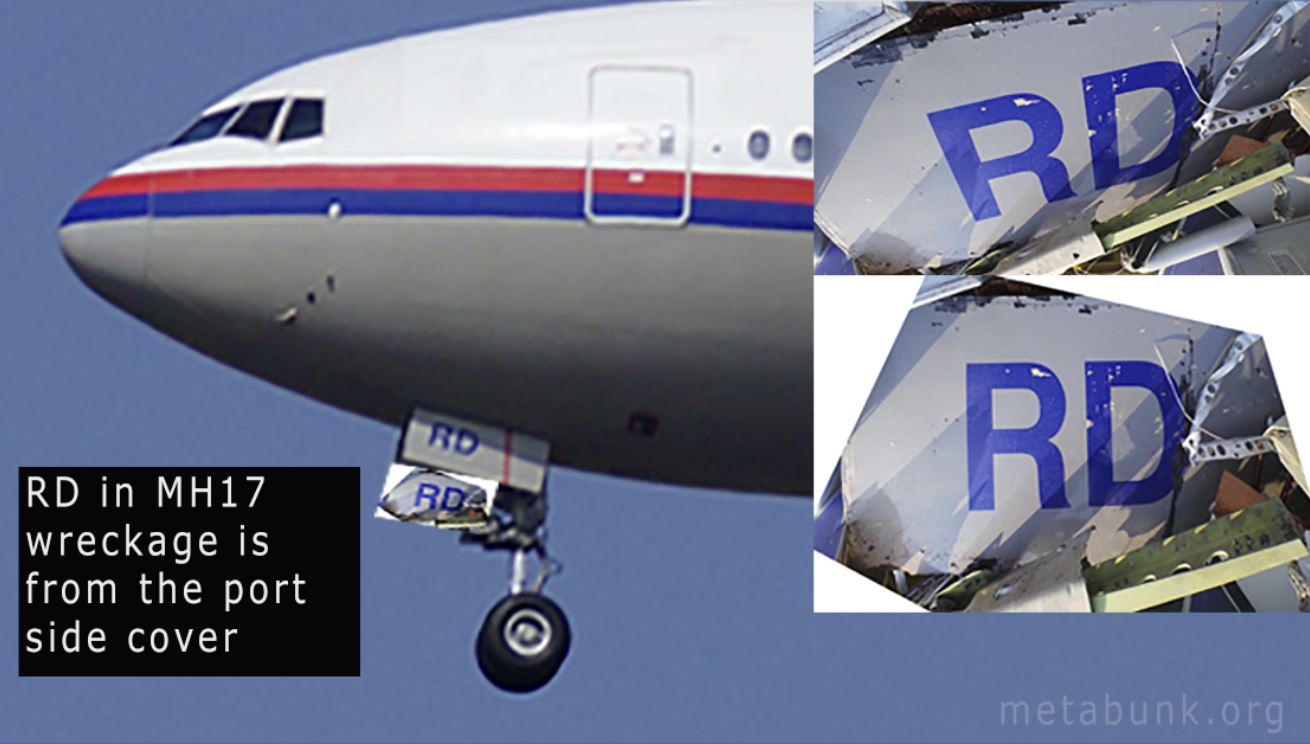 The Cor Pan photo was uploaded at 11:03am local time (CEST)
https://www.facebook.com/photo.php?....121009184703252.21333.100003825135026&type=1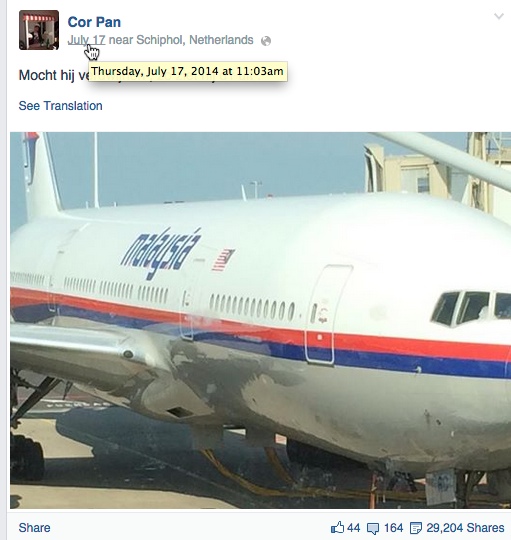 (Need to set your computer's time zone to CEST for the time to be correct)
So it's reasonably to assume it was taken around 11:00am. MH17 departed at 12:30. We can't actually see the front air bridge, so we can't tell if it is connected or not. The yellow air conditioning connections in the middle and the front electrical connections are exactly what you would expect to be connected prior to boarding.
Last edited by a moderator: