Administrator
Staff member
Some web pages and video claim that photo of the debris of MH-17 does not match the plane 9M-MRD that was flying the MH-17 route that day, and instead matches 9M-MRO, which was the plane that vanished as MH-370. They claim that the wreckage shows a blanked out window that MH-MRD did not have.
However this claim is easily debunked by looking at photos of MH-MRD which show that window has been blanked out since the plane was reconfigured in 2006. They are simply using old photos, and ignoring the many more recent photos.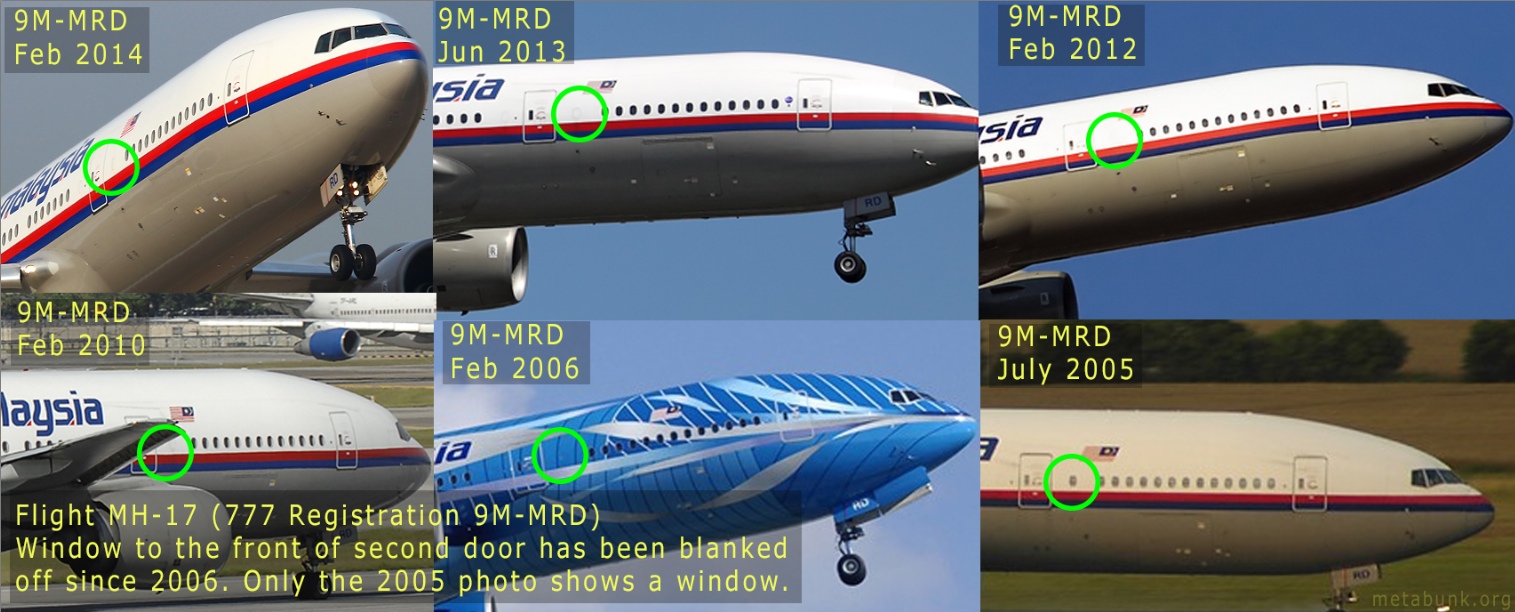 As evidence they present this image from the wreckage of MH-17 (9M-MRD)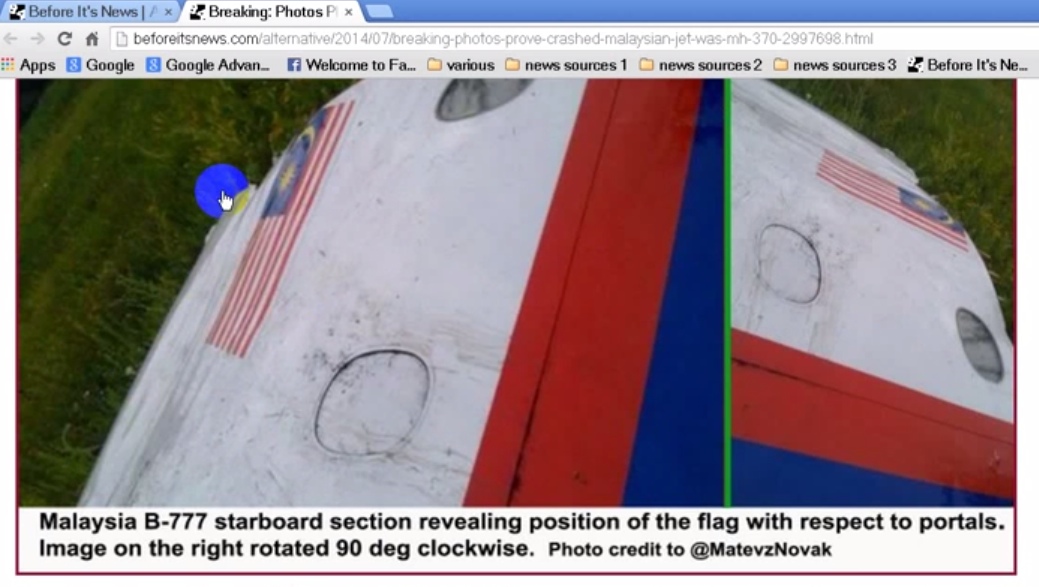 And claim it more closely matches 9M-MRO (MH-370) by comparing it to a out-of-date 2005 photo of 9M-MRD where the window to the front of the center door is not blanked out.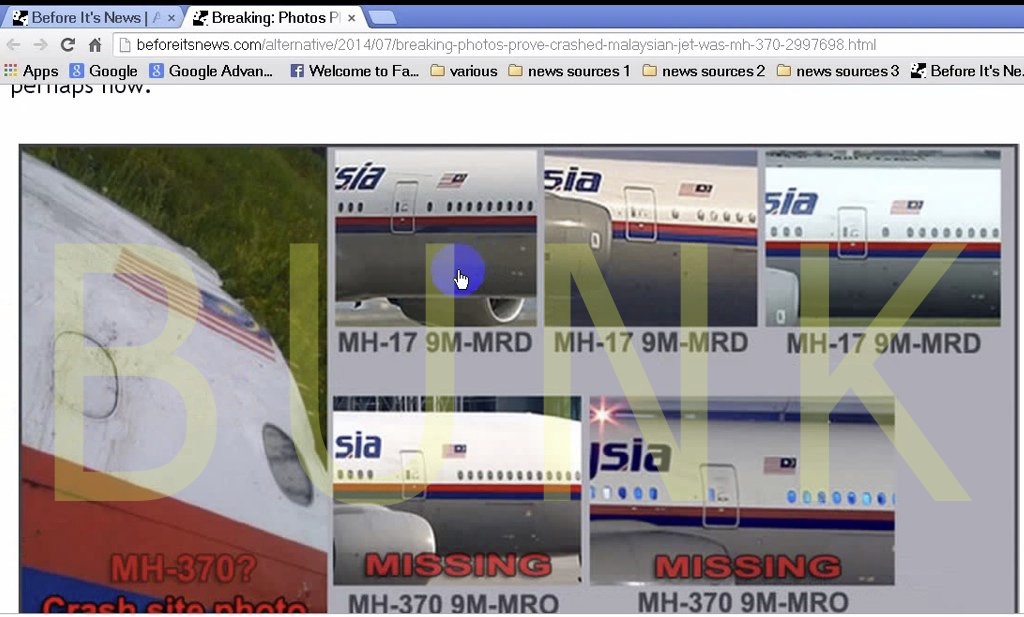 However a Jun 2012 Photo of 9M-MRD matches the debris perfectly (look at the flag, and blocked off windows under it to the left)
https://www.flickr.com/photos/40083599@N04/7332908556/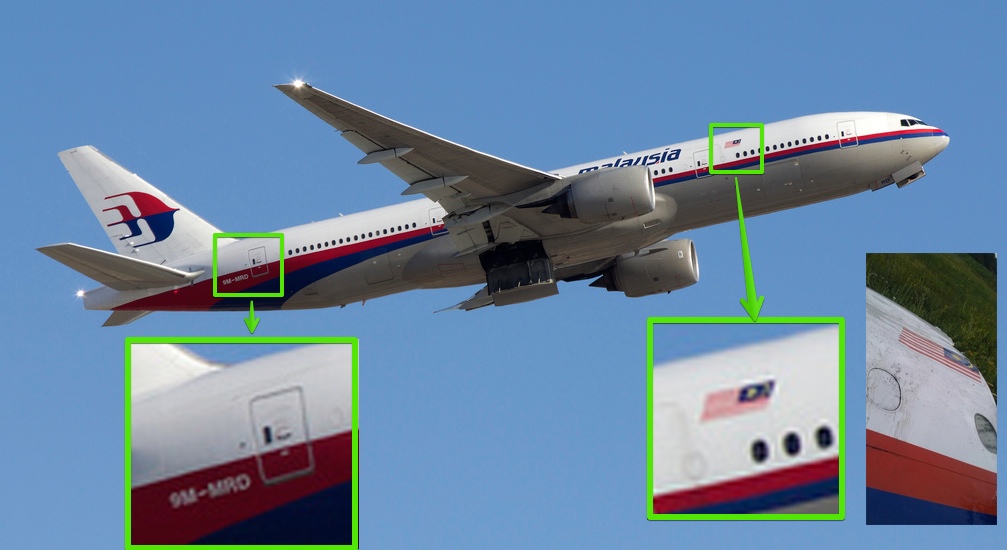 As does this July 5th, 2014 photo (just 12 days before the crash)
https://www.flickr.com/photos/100721023@N05/14625482185/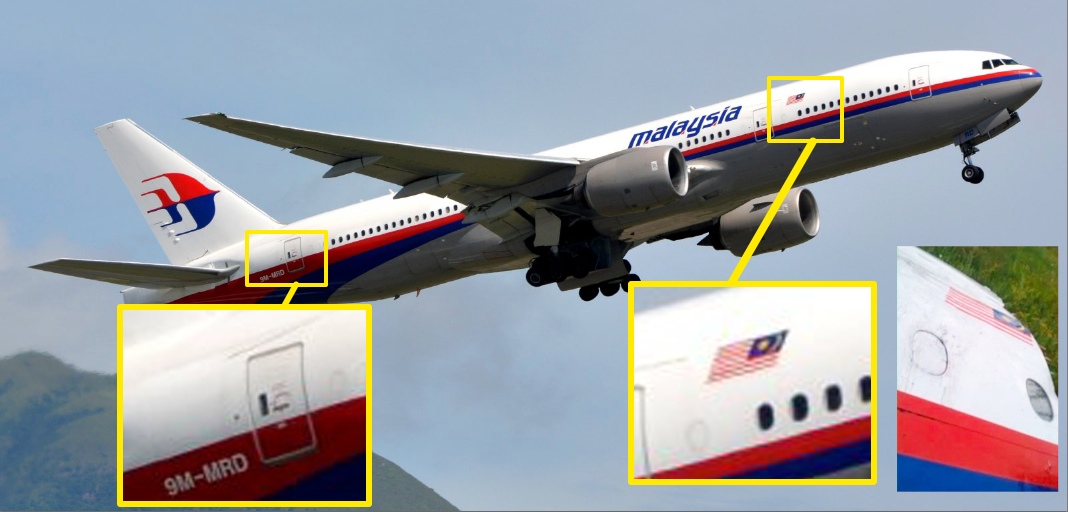 You can look at the history of 9M-MRD's configuration on planespotters.net and see when the window changed.
http://www.planespotters.net/Aviation_Photos/search.php?tag=9M-mrd
And you can see the window has been covered since the plane was temporarily re-painted in the blue livery in 2006:
Hence this claim that the crashed plane is not 9M-MRD because it lacks a window is debunked.
And the suggestion that it's 9M-MRO based on the above evidence is very silly, because at the same time 9M-MRD had a window there, SO DID 9M-MRO!
http://www.raischstudios.com/malaysia-airlines-flight-370/

Here's a close-up of 9M-MRD from 2012
https://www.flickr.com/photos/46156186@N08/7096304097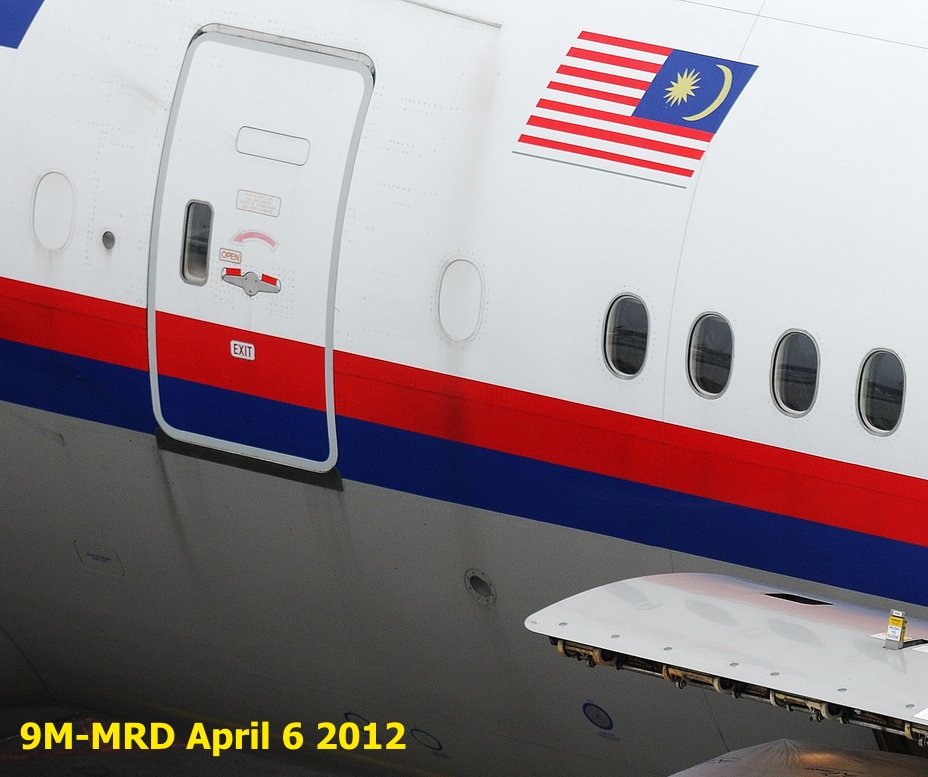 And
http://www.raischstudios.com/mh17-memorial/

Last edited: