Administrator
Staff member
In the last week the seems to have been a flurry of sighting of strange beams of light in the sky.
The majority of them were quickly identified as camera glitches caused by the rolling shutter just catching a strip of a scene illuminated by a flash, leaving the rest with normal illumination, which gives a "beam" effect.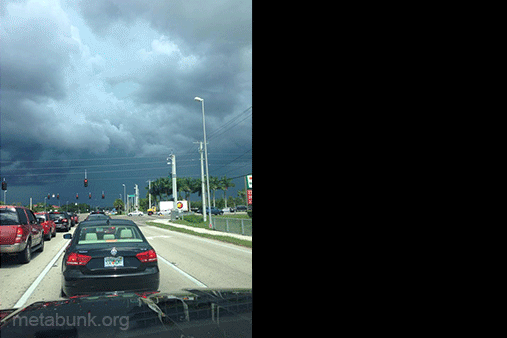 But why were there suddenly so many? Had something changed? Was there more lightning? An update in iPhone software? A transdimensional rapture portal opening in the fabric of the universe?
None of the above. It turns out the reason we are suddenly seeing so many is largely because one of the photos went viral, and the rapid spread of this photo across the internet led to people posting photos of what they might other have discarded as a messed up photo. But it mostly led people to remember photos they took quite some time ago, and so they posted (or re-posted) those photos, and they seem "new".
This really started about six years ago with this photo:
​
The photo was taken in 2009 by Hector Siliezar. For some reason it did not get much attention until 2012, when it went viral to a degree - first being published in the web site "Earthfiles", and then getting picked up by various other sites.
I wrote an article about it, a few other examples were found, like these in Japan, taken in August 2012:
http://japandaman.com/2012/08/28/strange-lights-over-japan-lightning-or-communication/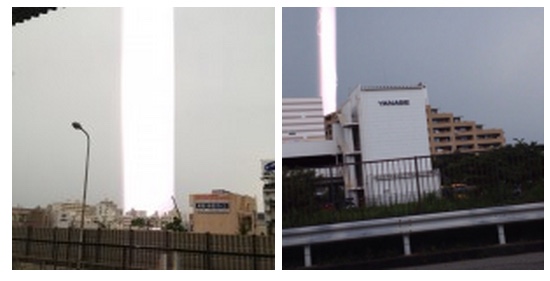 ​
These rolling shutter lightning artifacts continued to crop up occasionally, like this in 2013 (although actually taken in 2012):
But the phenomenon faded away, until August, 2015, when we got the image in the animation above.
Then we have the Florida photo. The first posting was by what seems to be the original photographer, Kirby Cameron, who shared it to the
Facebook page of local TV station NBC2 News: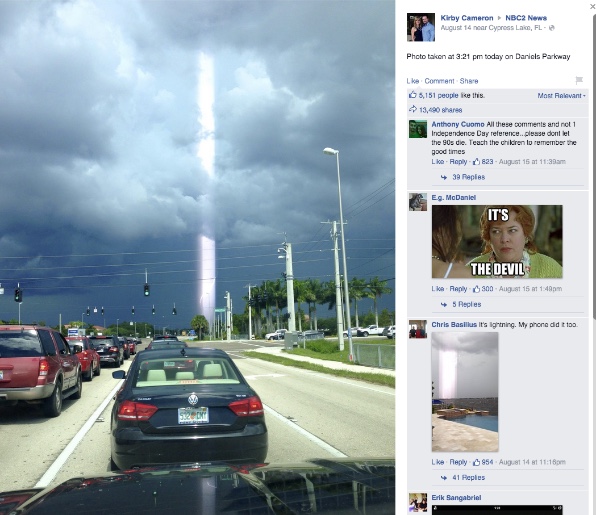 ​
Then on
August 14th 2015
. A post by ABC7 Southwest Florida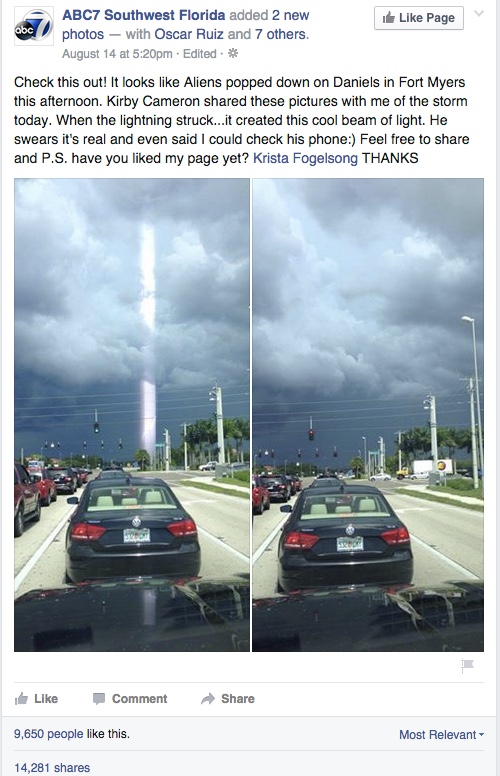 ​
This was shared over 14,000 times. The next day it was
shared again by NBC2 News
, and re-shared another 17,000 times.
That same day (the 15th), the image was
posted on Imgur
, and then
shared on Reddit
. Over the course of a few hours, the image made it's way to the front page of Reddit, and then to the #1 position, where it stayed for a good portion of the day. The Imgur post was viewed over three million times, largely via Reddit.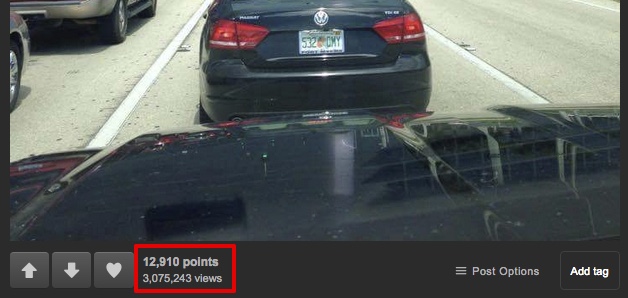 How can we gauge how much Reddit played a part? Partly by luck, one of the first comments on Reddit contained a link to my thread about the Mayan pyramid beam.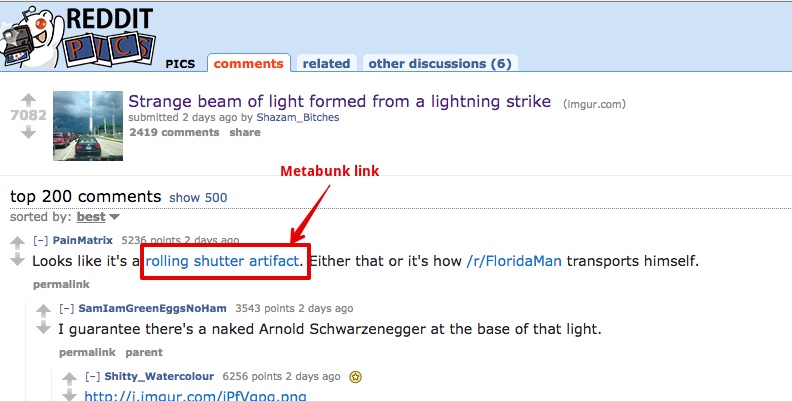 ​
And on that one day, the thread here on Metabunk got nearly 200,000 unique views. Normally Metabunk get less than 10,000 visits a day for the entire site, so this was a very significant spike. Of the traffic that could be tracked to the referrer, the traffic over the last 7 days broke down as: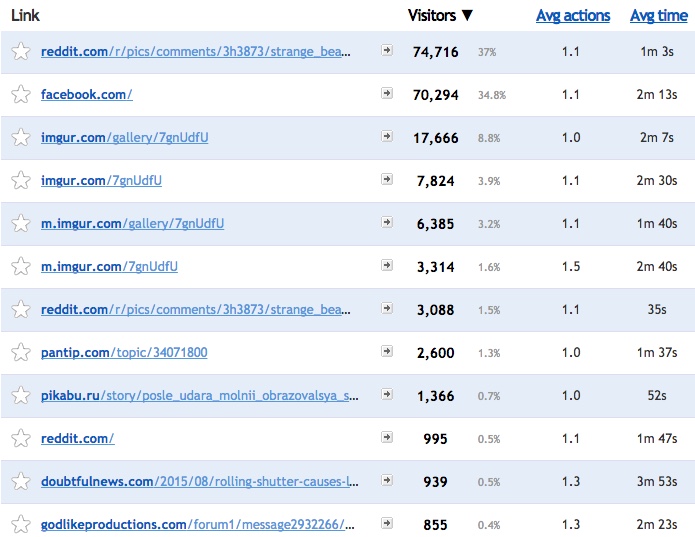 ​
Reddit is the biggest source, but Facebook is a close second. However that's the last 7 days, if we just look at the 15th, we see:

​
Over 80% of the traffic coming from Reddit that day, and less than 10% from Facebook.
And it was this huge interest in this one photo that led to the "sudden" increase in similar photos being published. There were a few on Reddit, but NBC2 quite specifically asked:

​
And so people started posting them: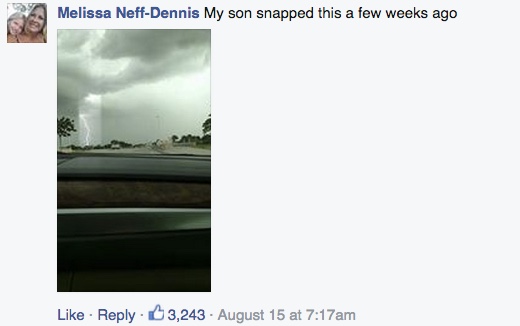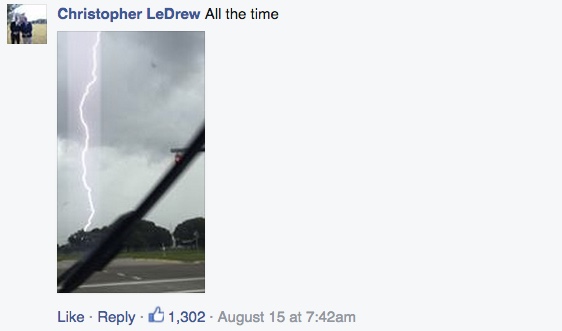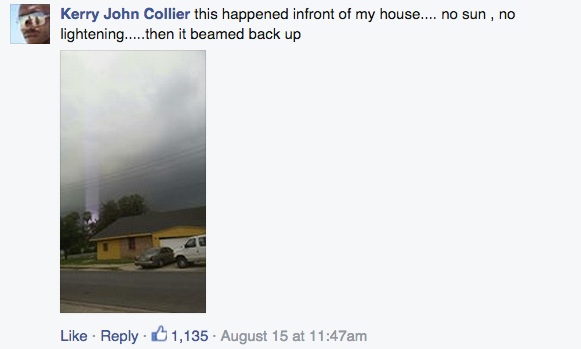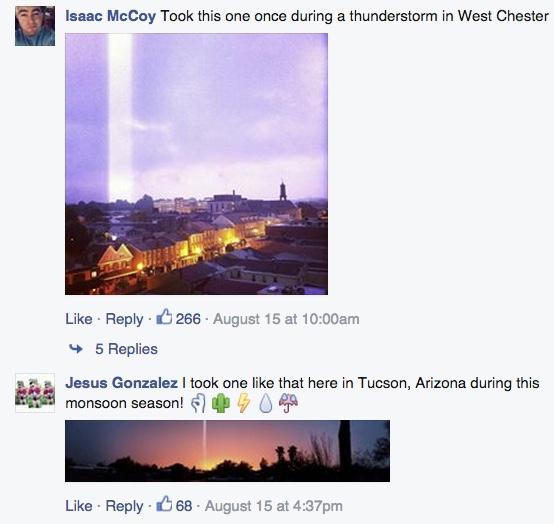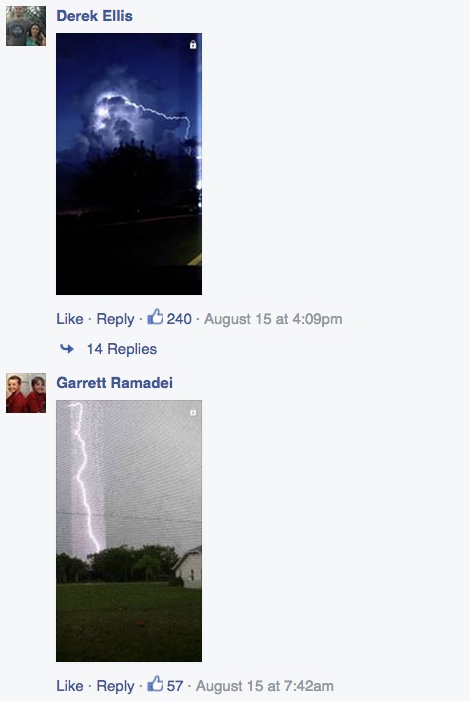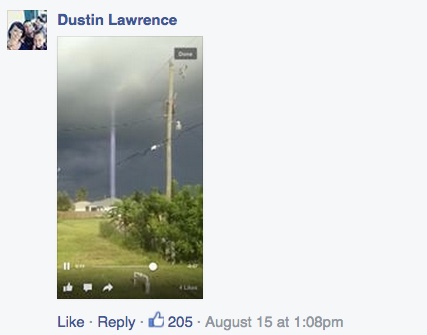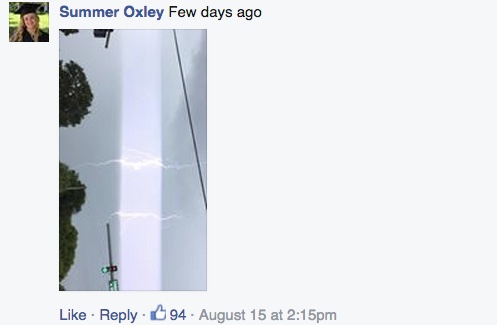 ​
And that's just in the top 50 of 4,000 comments.
So it's not that these beams have suddenly started to appear. It's just there's been a big spike in public interest due to one photo, so people posted their own photos (often taken months or years ago), and that created the artificial impression of a sudden increase in the number of such photos.
New Technology
However there
is
a technology factor here. While these images have not suddenly started to happen, they only happen with a certain type of camera technology. One where the sensor is scanned on line at a time, but with overlapping technology. On an iPhone 6 and an iPhone 1, with a flash set at 25 hz, you get: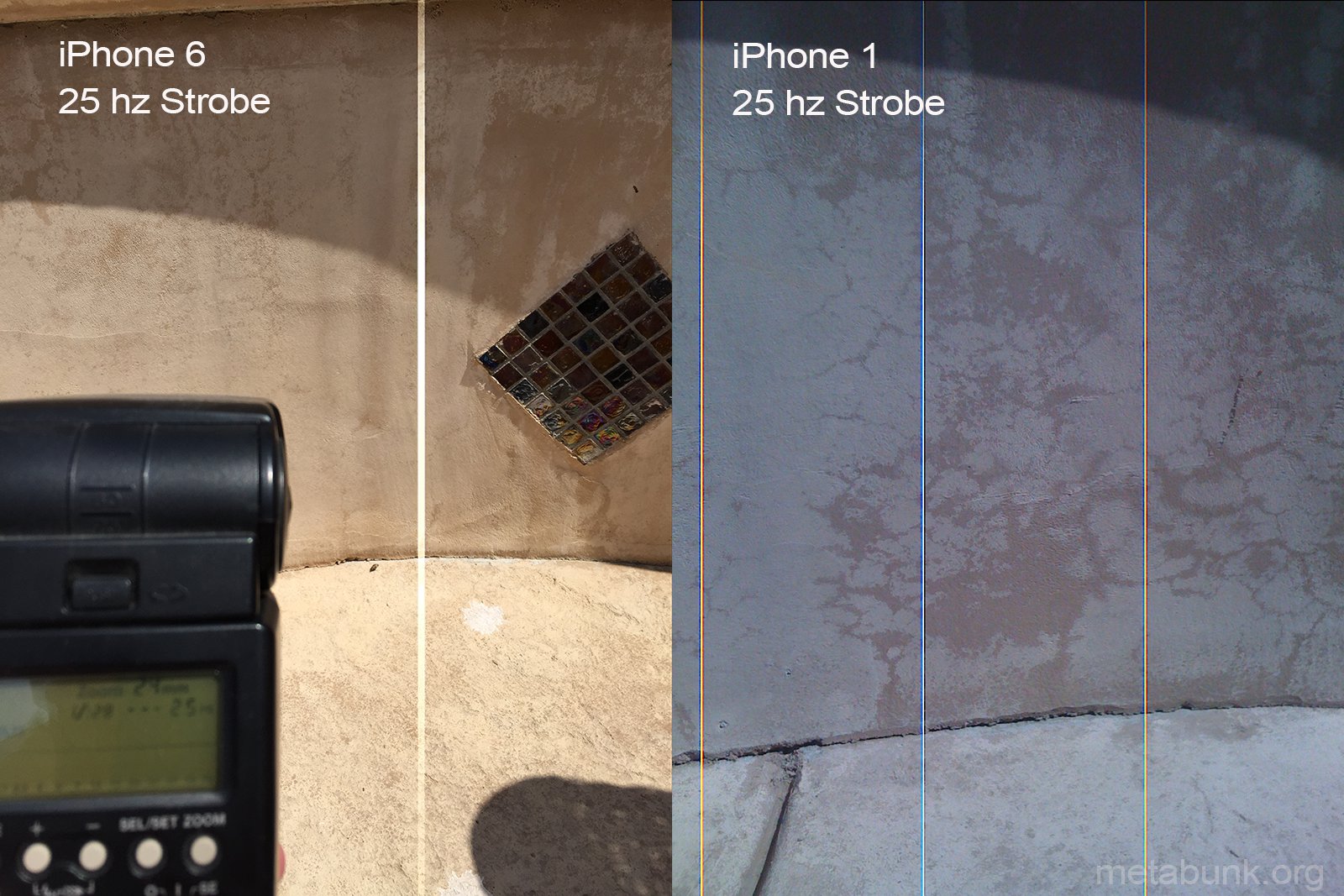 The more modern phone gives the distinctive "beam" of illuminated photo. The older iPhone 1 (from 2007) just gives individual lines that are corrupt color, with no detail. The fact that there's three of them indicates that it's only exposing a few lines at once, and is taking about 1/6th of a second to expose this scene in bright sunlight.
So at some point between 2007 and now, the iPhone camera (and phone cameras in general) became capable of capturing this type of thing. The Mayan temple example is (supposedly) from 2009, and there are very few from before then.
So while it's not
sudden
, it did only start a few years ago.
Last edited: