Administrator
Staff member
To debunk the Flat Earth theory, you can just use Sydney to Santiago, Chile, Quantas flight 27, 7000 miles. 12 hour flight. This flight would be impossible on the Flat Earth model, requiring the plane to travel at twice the speed of sound.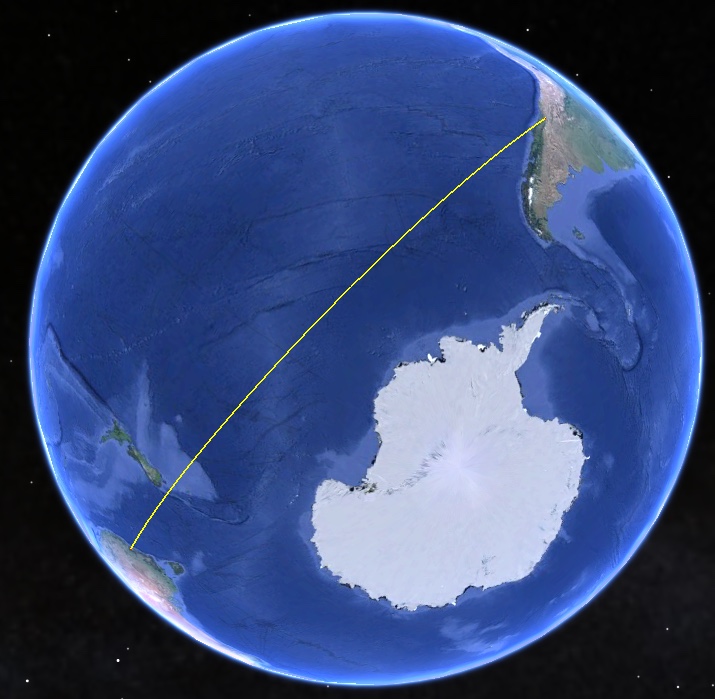 Santiago is the furthest south South American city with direct flights to Australia. There are also flights to and from New Zealand.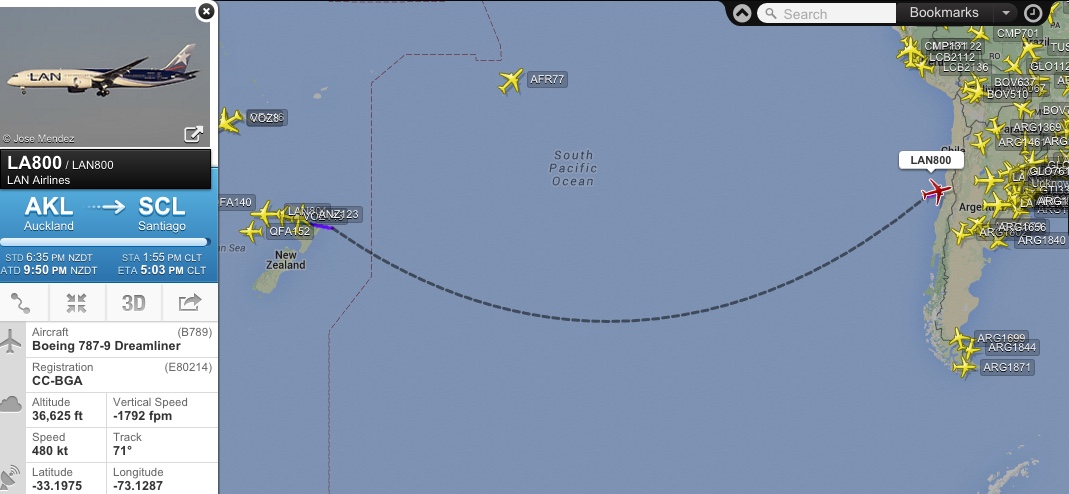 A similar thing is Johannesberg, South Africa, to Perth, Australia. A short 9 hour flight in the real world, but impossibly long on a Flat Earth.
Yet people don't realize there are these flights, and claim this as evidence.

The misunderstanding here is the idea that the flights "Stop Over" in Dubai. They don't. You
make a connection
in Dubai (or other places) - i.e there are two different flights. There is simply not that much call for flights from Johannesburg to Perth, so you (mostly) have to get there with connecting flights via a larger hub airport.
There are really only four cites that have flights near Antartica:
Sydney, Australia
Auckland, New Zealand
Santiago, Chile
Johannesburg, South Africa.
Sydney and Auckland are fairly close, and so the three regions form a triangle around the South Pole.
See also this practical demonstration, where the pilot of a Quanta jet videoed the sea ice, and then matched it with satellite images.
https://www.metabunk.org/a-flight-over-the-antarctic-sea-ice-from-chile-to-australia-qf28.t8235/
Last edited: