I'm in Ilfracombe (Devon) at the moment and just noticed an unusual "low and slow" plane flying over. I had a look at FR24 and saw that it was a Lockheed C130 Hercules. (The tracking came and went, so this short section of flight path isn't especially accurate - it actually went almost directly overhead and looped back)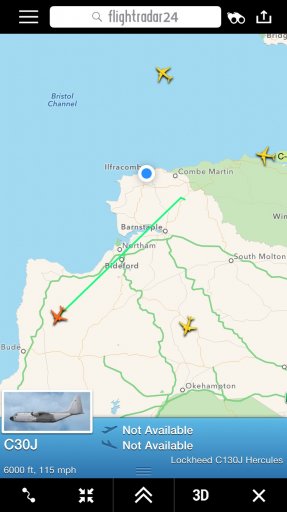 I then noticed two other planes on FR24 close by with no callsign or routing info. Both Dassault Falcon 20s and flying very irregular flight paths: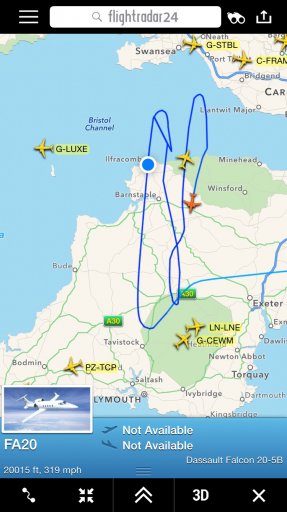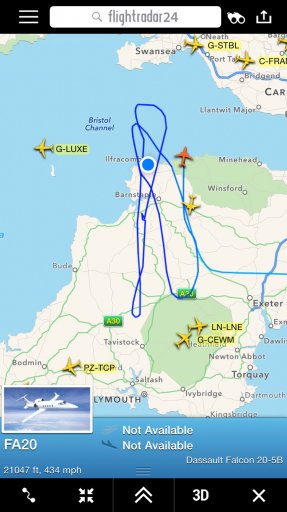 They were too high to see above the heavy cloud cover. Any ideas what they might be up to?