It's been nearly 2 weeks since the investigators left. There is still fighting in the region. There is almost no interest from Western media in the MH17 site, or no enough for the to risk going there. But someone is there - the site is being cleaned up. A few interesting photos of lower layers might slowly emerge this way. But it seems to me the window for collecting parts to take away and examine has closed.
Pic from day one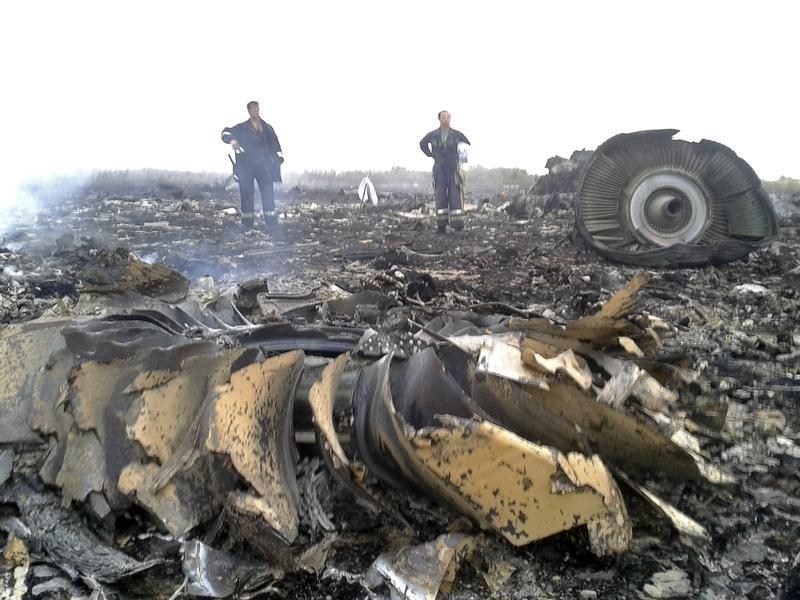 Same engine now lying of cleared ground, all the small pieces cleaned up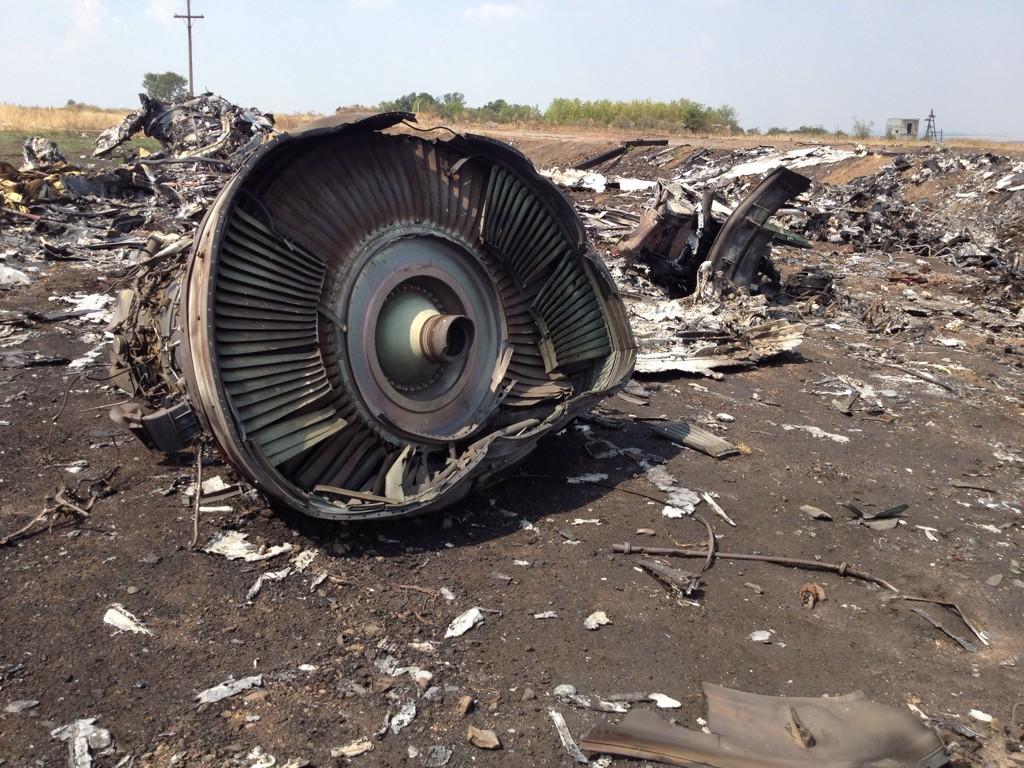 The top image clearly shows (I think) pre-crash damage to the main fan in the foreground. It must have been subjeted to a lot of heat to discolour like that.