I keep seeing where people are claiming that there are now many other 'haarp-like' facilities around the world. True? False?
A lot of the "suspected HAARP-Like" Projects are just Radio-Telescopes designed to
receive
and not to
manipulate
some things above us...
The European LOFAR-Network for example looks very simular to HAARP...
LOFAR

is the

Low-Frequency Array

for

radio astronomy

, built by

ASTRON

, the

Netherlands

Institute for Radio Astronomy and operated by ASTRON's radio observatory. ASTRON is part of the Netherlands Organisation for Scientific Research.

LOFAR is the largest connected

radio telescope

ever built,[

citation needed

] using a new concept based on a vast array of omni-directional antennas. The project is based on an

interferometric

array of radio telescopes using about 25,000 small antennas concentrated in at least 48 larger stations. 40 of these stations are distributed across the Netherlands, five stations in

Germany

, and one each in

Great Britain

,

France

and

Sweden

. Further stations may also be built in other European countries.
Source:
http://en.wikipedia.org/wiki/LOFAR
Well. Most of these LOFAR-facilities are looking strange to people claiming Antennas are a Weapon against humanity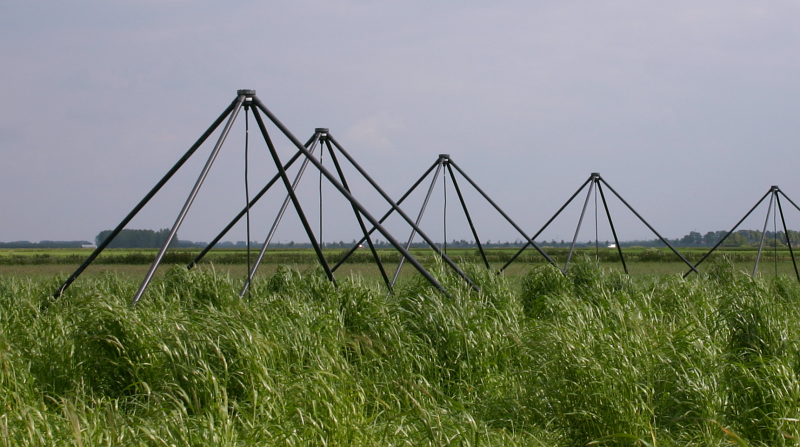 Source:
http://commons.wikimedia.org/wiki/File:LOFAR,_ITS_Test_Station.png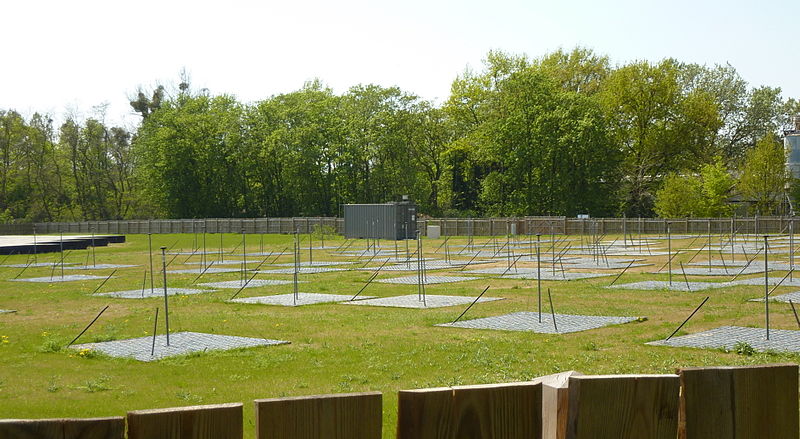 Source:
http://commons.wikimedia.org/wiki/File:LOFAR_Potsdam_Bornim.jpg