In Peekay22's latest update, besides his vitriol, he is down to complaining about ordinary cirrus clouds, which he claims are not clouds at all. He really needs to have a look at the 1905 cloud atlas which Mick found
here
.
Every cloud that Peekay22 claims are not clouds are shown here in photos from over 100 years ago. I hope that Peekay can realize his error.
Later, @ 7:00 in, Peekay disputes the evidence which has been provided showing how a Great Circle is a shorter path over a sphere. Again, I hope Peekay can recognize his error. These errors he is making and his insistent refusal to recognize them is doing nothing but wrecking his credibility and passing on the bogus claims to others who will be similarly affected. It's like a virus.
Later still, @ 11:20, Peekay displays some flight tracks which do show QF 64 passing through Perth and traveling closer to a straight line to/from Johannesburg. One on June 9th, 2011, again on June 24th, 2011, again on July 4th, 2011, which he notes is
"a little bit late
"(
more on that later
), and again on July 26th, 2011
What Peekay22 failed to note was that during the time period when he observed diversions in the normal great circle route for QF64/63, beginning on June 6th, the Puyehue-Cordón Caulle Volcanic Complex in Chile was spewing an ash cloud that circled the globe more than once and disrupted flights throughout the Southern Hemisphere. The ash was spread east across South America and then across the Atlantic Ocean, affecting South Africa, where QF64 originates, then went across the Southern Ocean to affect Australia and Tasmania, thus preventing the normal Great Circle Routing of the flight.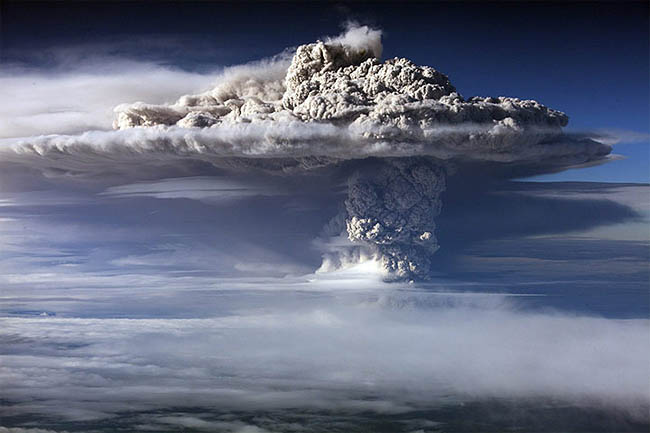 You can view a video and description of the ash cloud's progression here.
Further evidence of the flight diversions can be seen in these passenger reports.
In the above passenger reports, they descibe the extraordinary length of the flights, the need to stop in Perth for refueling, which Peekay evidently did not take note of, though as noted above,
he did notice that the flight was late!
South African pilots discussed what was happening by June 10th, 2011.
So, what has been shown above is that in fact, the seemingly "direct" route as shown on a flat map format, is actually
much longer than the great circle route
, and takes much more fuel causing a refueling stop in Perth due to the re-routing.
I really hope that this can close the case for Peekay22, as denying the evidence shown here would be denying geographic fact, logic, eyewitness reports, newspaper accounts, and satellite images.
What do you say to this, Peekay, please respond here or wherever you feel most comfortable.
I have tried to be reasonable, can you?
Last edited by a moderator: