A "rumor" that keeps popping up on various websites is that the flightpath of MH17 on the day of the crash is significantly different than the previous 10 flightpaths of MH17. The image seems to originate from a Twitterer called Vagelis Karmiros who placed the following tweet on the 17th of July:
See for example the following websites:
http://www.zerohedge.com/news/2014-07-17/was-flight-mh-17-diverted-over-restricted-airspace
http://www.wanttoknow.nl/politiek/o...eersleider-en-kiev-vluchtdata/comment-page-1/
(dutch article, scroll down for the same, modified image).
This "fact" is then used to create suspicion on why this particular MH17-flight was diverted over restricted air space and into the area between Donetsk and Luhansk. Whereas the previous flights allegedly flew far south from Donetsk, away from this area.
When we check the flight history database of flightradar24.com, his claim doesn't stand up to scrutiny. I made the following animation of the flightpaths of MH17 from 8 July - 17 July and as you can see the flightpath (with one exception) always crossed the area between Donetsk and Luhansk. This area is on the right side of the image close to the border of Ukraine.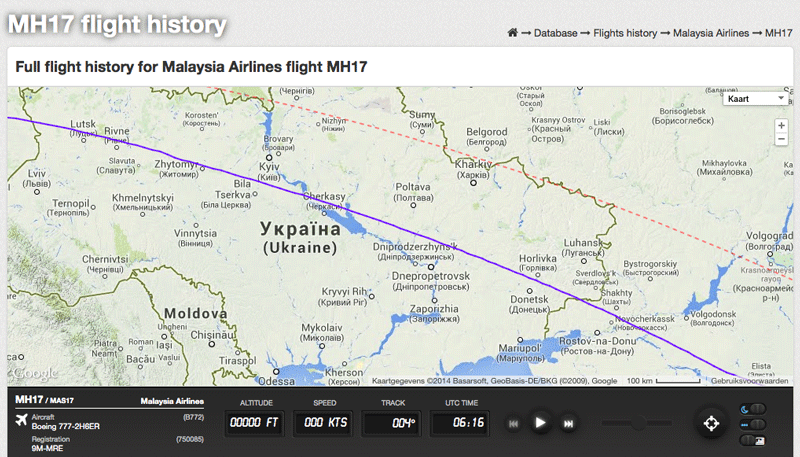 Can we call this debunked of am I missing something?