Administrator
Staff member
Summary: YouTube video creation date seemed to be on the day before the crash, however tests show YouTube subtracts a day from the mp4 creation date of all videos uploaded, so the video was actually uploaded six hours after the crash.
Details:
MH17 crashed on July 17th, 2014, shortly after 13:20 (UTC) 16:20 local Ukraine time (UTC +3 Eastern Europe Summer Time)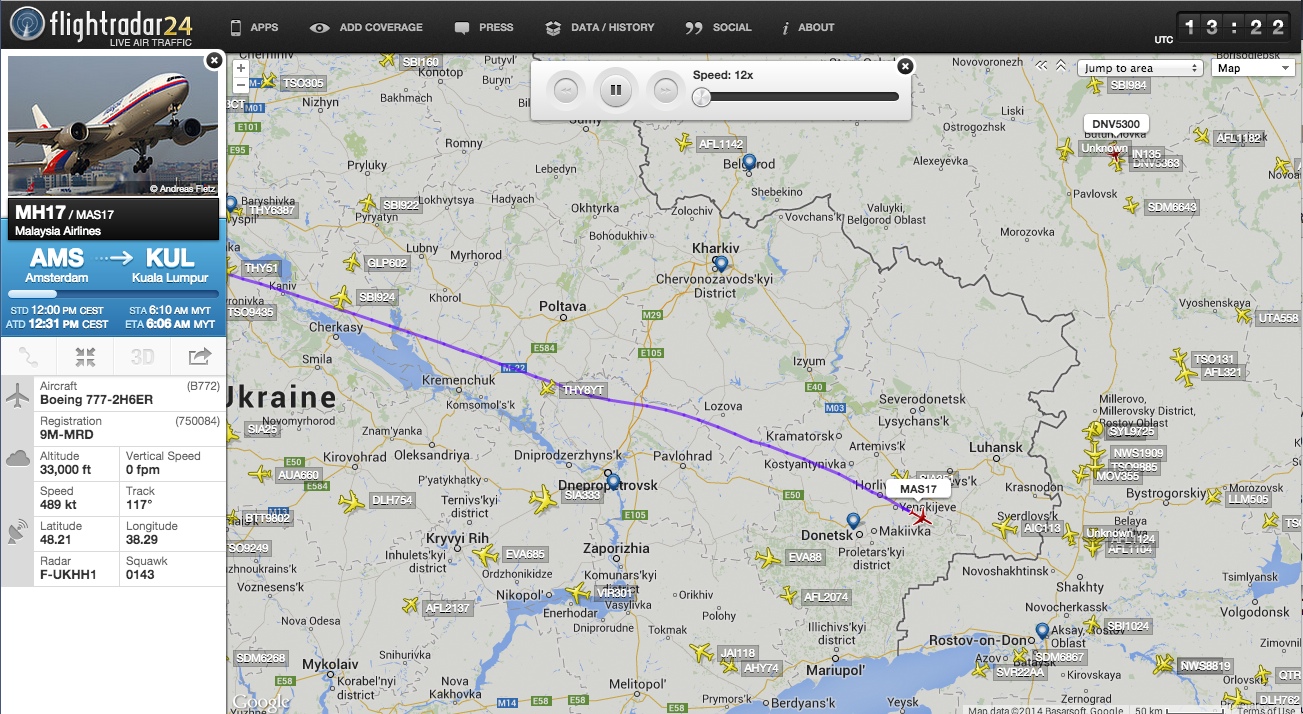 The initial Malaysia airlines statement said:

Media Statement 1: MH17 Incident

Malaysia Airlines confirms it received notification from Ukrainian ATC that it had lost contact with flight MH17 at 1415 (GMT) at 30km from Tamak waypoint, approximately 50km from the Russia-Ukraine border.

Flight MH17 operated on a Boeing 777 departed Amsterdam at 12.15pm (Amsterdam local time) and was estimated to arrive at Kuala Lumpur International Airport at 6.10 am (Malaysia local time) the next day.

This is an erroneous use of the term GMT for British local time, which is currently British Summer Time (BST) which is UTC+1. It's a common mistake. GMT is actually always UTC, but British people often use the term GMT for both.
A video was uploaded to Youtube by the Ukranian Intelligence Service. Dated July 17th.
Russian blogger "gmorder"
downloaded the mp4 version of this video from YouTube, then uploaded it to the russian file-sharing site RGhost.net, and looked at what RGhost.net reported as the "creation_time", which showed up as 2014-07-16 19:10:24. The day before the crash.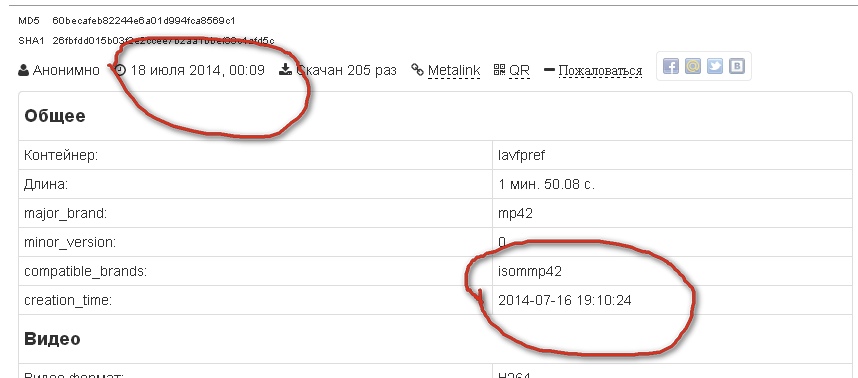 In order to investigate what happened, I took a ten second video of the
http://time.gov
web site, which shows the local time (Pacific Daylight Time, UTC-7) (atached MVI_1246.MOV), . I set the date on my camera to 2015, so the time-stamps could easily be distinguished. I then uploaded this to YouTube.
(I accidently shot it in slow motion, but it does not change the timestamp at all)
The time there is 09:15 PDT, or 16:16 UTC.
It then downloaded the .MP4 of this video from YouTube, using the
DownloadHelper plugin for FireFox
(attached, MVI_1246_TimeStamp_Test.mp4). I then uploaded both files (original from camera, and downloaded from youtube) to Rghost.net:
http://rghost.net/private/57018999/32c2df8356e8c644ccd198532286a6f5
http://rghost.net/private/57020524/f406ba4ec3a2e7aa56cc2591c99ce988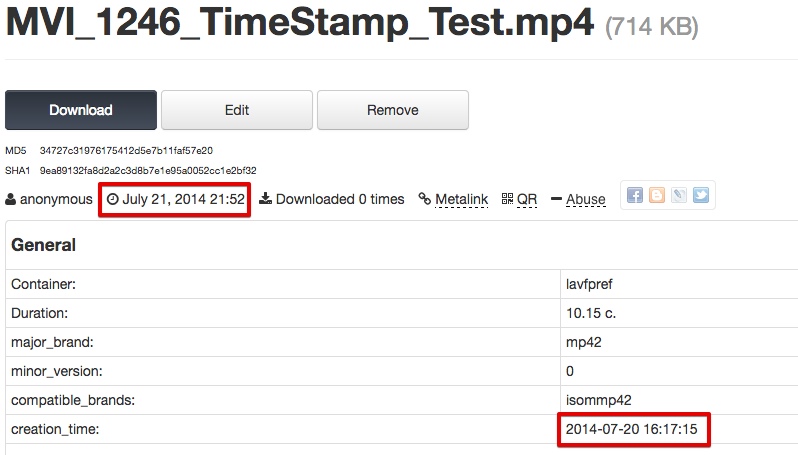 Note the original file is dated

2015-07-21 16:15:09

, the correct camera time in UTC (with the year changed for easy identification). The YouTube converted file is dated

2014-07-20 16:17:15

, this is the correct time that the video was uploaded, but ONE DAY EARLIER in UTC.

So, this process is somehow removing one day from the actual time. It's not clear here if it's YouTube, or the RGhost system.

This means that the Ukranian Intelligence Service video was actually uploaded to YouTube on

2014-07-

17

19:10:24

. UTC. Six hours after the crash.
Last edited: