There have been other threads started about 'why we debunk' that CTers started in order to cast aspersions about why people would debunk.They do not seem to grasp the idea that there are people that would take the time to dispel falsehoods without someone paying them to do so. I, on the other hand, have always been puzzled why people do not speak up when they hear someone spreading misinformation with the intent to manipulate others. Various members have addressed why they debunk and who they want to reach, in various threads throughout Metabunk.
As for myself, I am bothered by people intentionally (or otherwise) spreading misinformation... I think the best decisions (politically, environmentally, and in every facet of life) for people and humanity in general can only be reached by examining the available evidence, discarding that which is irrelevant or erroneous, and applying reason, rationality and fairness in order to determine what decision should be made.
Who I seek to reach are the people that are open to looking at evidence in forming an opinion. People that get exposed to the emphatic fear-mongering and misinformation from conspiracy promoters, people that don't just jump on the band wagon of hysteria, but instead take the few minutes that are needed to investigate further the counterarguments, who consider the reliability of the various sources and then use reason to reach an opinion.
Anyhow.... the reason I started this thread is that I happened upon a Facebook conversation between a conspiracy promoter and one of her Facebook friends. I saw the usual tactics from the conspiracy promoters to influence their friend, but he seemed determined to do his own research into whether or not there is a worldwide chemtrail conspiracy and if what he was being told by the conspiracy promoters held up to scrutiny.....
The good news is that people's efforts to debunk the misinformation circulated by the conspiracy crowd does have a positive effect. These havens of sanity that Mick administers, where the various claims can all be found in one place, along with a reasoned analysis of the claimed evidence is an invaluable resource for anyone with a little time to investigate the claims.
Case in point, here Stacy Weiss and Carly LeBrun try to recruit their Facebook friend, Bill Barnes via Internet Memes and photos that have been spread and debunked of airplane interiors. Bill decides to do his own research, other than what he is being told to rely on.... the result is that he found Contrailscience and posted the link on "How to Debunk Chemtrails" to his own page..... much to the dismay of the conspiracy promoters.
Sorry for the rather long post, but I wanted to show how the chemtrail promoters tried to inundate their friend with bunk, scare-mongering and a large assortment of logical fallacies. I want people to be aware of and to recognize those tactics being used. In this case, to quote W.C. Fields; "If you can't dazzle them with brilliance, baffle them with bullshit." was the tactic employed by the conspiracy propmoters
https://www.facebook.com/photo.php?...21388781315.2076977.1434322088&type=1&theater
Mobile Uploads
Back to Album
·
Stacey's Photos
·
Stacey's Timeline
Previous
·
Next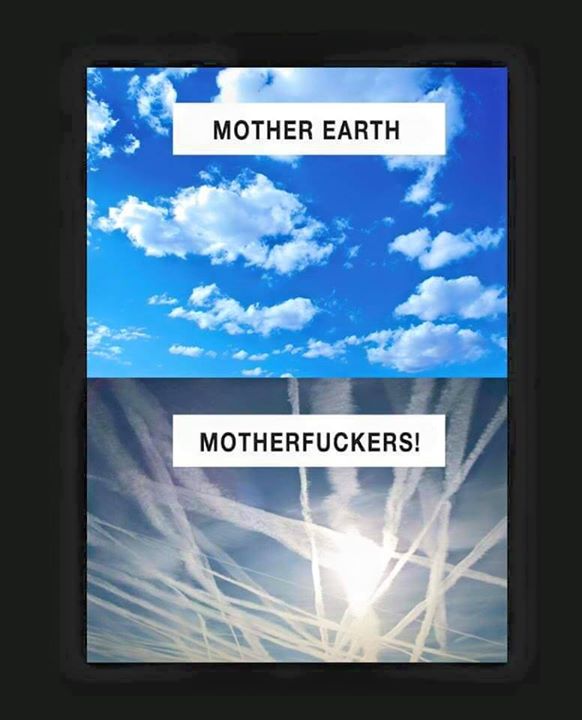 Stacey Weiss
Charlotte Michelle Province
Ian Espinosa
Rob Schick
John Graf
Gail Susan
Gail Lansing
Cindi Conners
please add a comment and thoughts thx!
Share
·
April 23
·
Edited
After doing his own research into those rather extraordinary claims being made.....