On November 16th, 2013 KMTX radar in northern Utah suffered another failure with its azimuth rotary joint, a component located in the pedestal assembly up in the radome and vital to dual polarization data products. This is the second time this failure has occurred at this radar in 2013 and such failures are becoming pretty common in the WSR-88 since the upgrade to dual pol.
The failure produced some pretty crazy looking imagery, but of course, Dutchsinse and one of his best buddies Rushfan are already all over it.
No Dutch, no Rushfan, this was not another "mega pulse" or "frequency weather event", it was a failure very similar to the one that happened in June of this year and produced very similar results. But to you two, anything is a "pulse" isn't it?
Here is a screenshot from June of 2013 when KMTX suffered the earlier failure: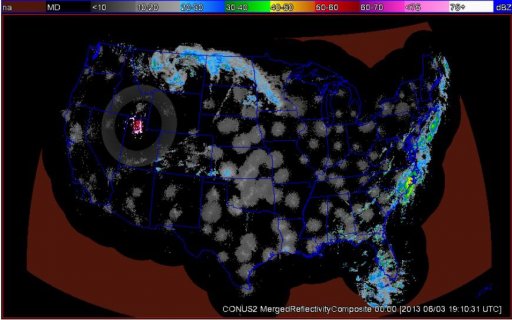 And a screenshot of today's failure: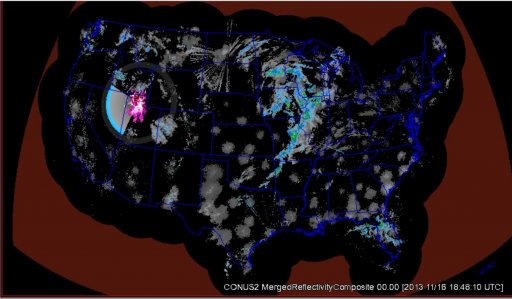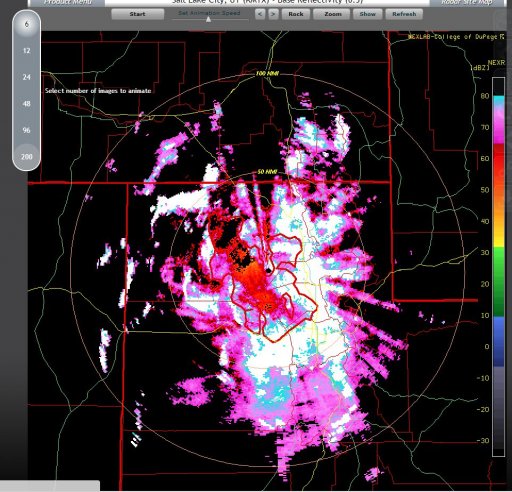 And as anticipated, Dutch and Rush both have already made videos and Facebook posts about it.
Even though the failure was documented on the SLC NWS page: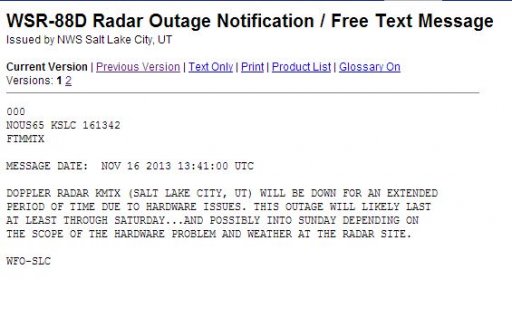 Salt Lake was a previous office for me and I have already talked to the lead forecaster out there and got the scoop on what was happening. I always love it when these clowns post about an office I either work in or have worked in. It's so easy to debunk their silliness.
Now let's see if they shoehorn in the snow and rain forecast within the next few days as a "confirmation"........