These flickr photos of an unusually shaped contrail were taken on 14-May-2015 in Hamilton, Ontario:
and University of Toronto:
The time of the latter, 13:23, is probably EDT (17:23 UTC), whereas the time of the former, 12:56 is probably EST (17:56 UTC).
A partial contrail loop is also seen above Lake Ontario in the Aqua satellite image taken at 17:40 UTC: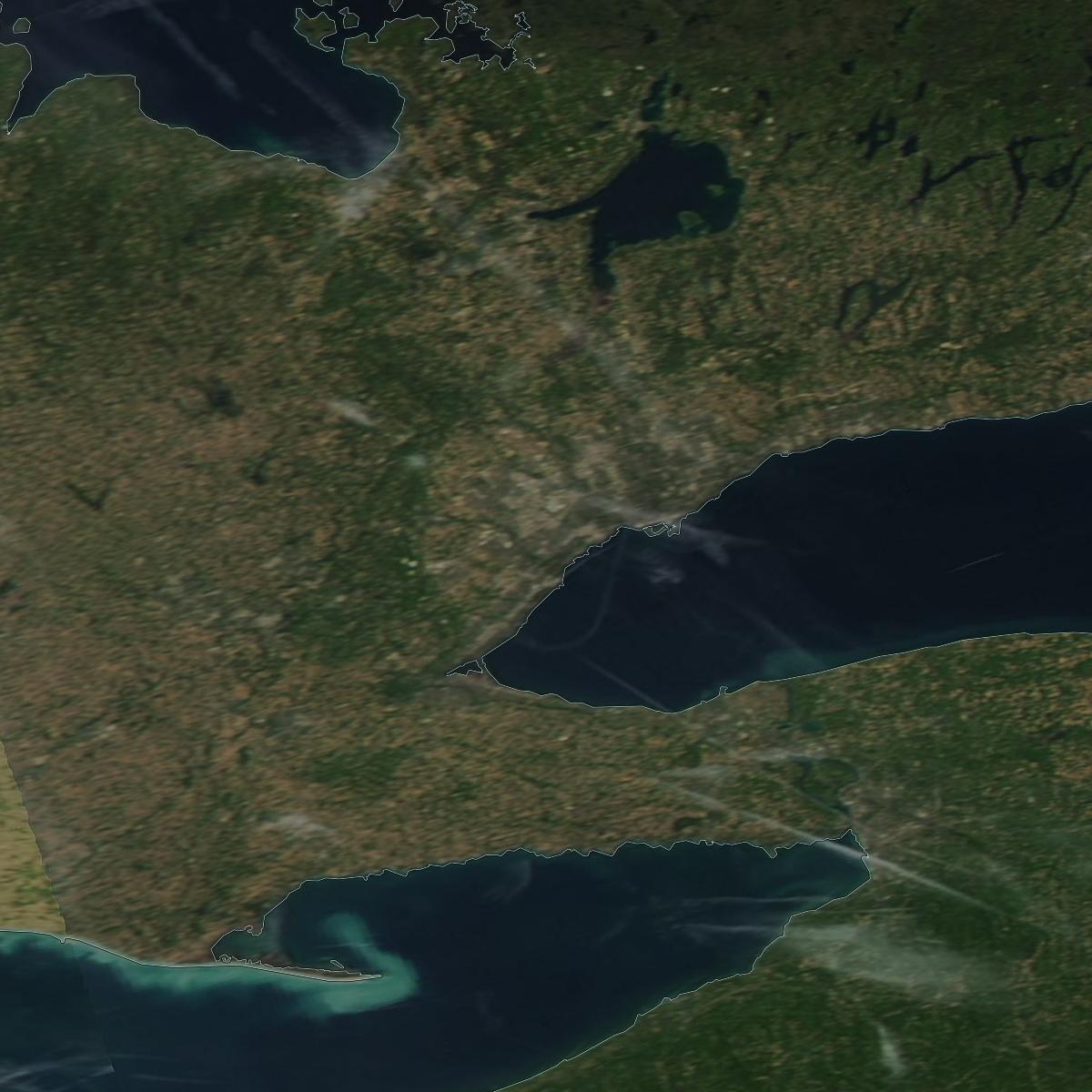 FR24 playback from 17:10 UTC shows that there was indeed a plane making such a turn at 43,000 ft above the area at about 17:20 UTC:
This was a Bombardier Global 6000, but, unfortunately, there is no tail number or other ID shown on FR24. Having originated in Montreal, the flight followed a rather odd path and returned back to the origin:
The purpose of this flight remains a mystery to me. Perhaps, somebody can shed light to it. I wonder if this contrail was noticed by others and discussed on fora or social networks.
UPDATE: It probably was a test flight, see the comments below. There is another picture of the contrail loop taken in North York, Toronto at about the same time as the Aqua satellite image:
Last edited: