Administrator
Staff member
Sometimes when you make ice cubes in the freezer, you get odd spikes on top of the ice: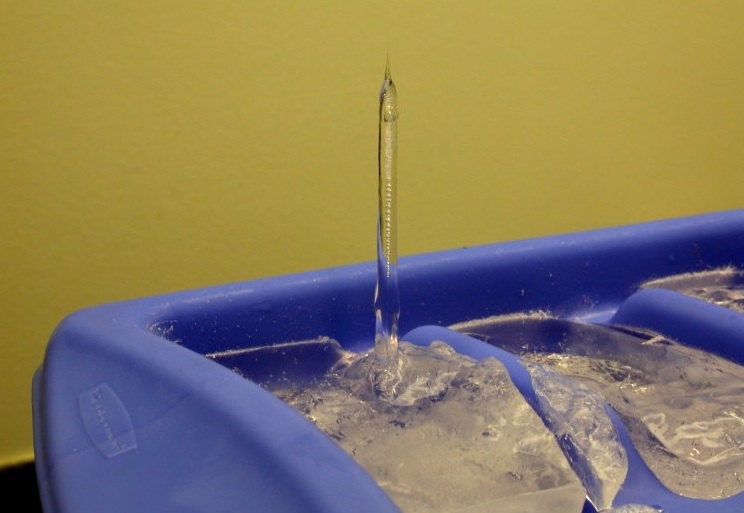 This does not happen all the time, and many people will never see this. It depends on what's in your water, the temperature of your freezer, and if there's a fan in the freezer. They form
most frequently with distilled water
, and not very often with regular tap water.
Caltech's SnowCrystals.com page has an explanation as to why they form:
http://www.its.caltech.edu/~atomic/snowcrystals/icespikes/icespikes.htm
And here's a schematic diagram: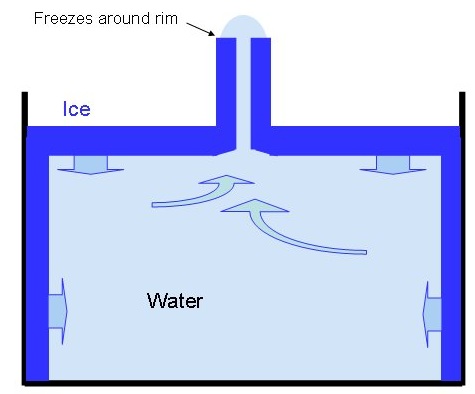 Fascinating stuff. But what really got me interested was
the claim made at Orgone Innovations
(a site that sells "personal orgone generators", aka POGs), that you could create these stalagmites simply by placing a "POG" on top of the freezer. Note that the POG is not some kind of machine. It sounds a bit like an ozone generator, but really it's just a bunch of cheap beads, crystals and wire encased in resin - a pretty paperweight. And it's not place IN the freezer, where you might think it could have an effect, but instead is placed OUTSIDE the freezer, where any effect is going to be something entirely new to science.
Here's their explanation and schematic of what they think is going on. Compare to the one above:
http://orgoneinnovations.com/?q=ice-stalagmites
mod add: cached version
https://web.archive.org/web/20120503204828/http://orgoneinnovations.com/?q=ice-stalagmites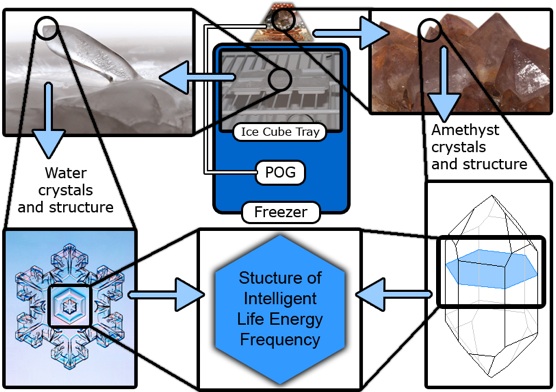 Does it work? No.
Have I tried it, to verify it does not work? No.
So how can I claim it does not work, if I've never tried it? I know it does not work because
nobody has ever demonstrated that it works
. If it
did
work, then it would revolutionize physics. It's a discovery
more
than worthy of a Nobel Prize. But nobody has ever demonstrated that it works. Sure, people have put distilled water in a freezer, and put the POG on top, and two hours later stalagmites formed, but
they would have formed anyway - it's distilled water!.
They need to take the extra step of trying it without the POG, and verifying that nothing happened, then with the POG again. They need to do this about ten times both with and without the POG, using the same tray and water. Then document what happens, and collect your Nobel prize.