I'm sure we've covered this before, but since i cant find the thread i'm making a seperate one for the topic.
James Fetzer and friends have
a new 'book' out
, and one of the claims on the back cover is that the "Everyone Must Check In" sign shown in an interview with Gene Rosen (thats Gene on the back cover of Fetzers book) is evidence of a FEMA Drill.
[BUNK]Among the most curious aspects of the Sandy Hook event (which have puzzled many students)include the presence of a sign saying, "Everyone must check in!", Port-a-Potties, boxes of bottled water and pizza cartons in the Firehouse,
................
All of this, of course, is consistent with the FEMA manual for the event, which declares there will be a rehearsal on 13 December 2012, where the event will "go live" on 14 December, where it states (in the manual) that everyone must check in and that refreshments and restrooms will be provided. [/BUNK]
Well, the video Fetzer et al keeps referencing and still shots displayed on his book, was an interview with Meghan Kelley
December 18th
, 2012. (The massacre occured on Dec 14th).
Furthermore, Megyn Kelly states "last Friday morning" in the video clip
The sign behind Rosen on
December 18, 2012
is at the North end of the firehouse: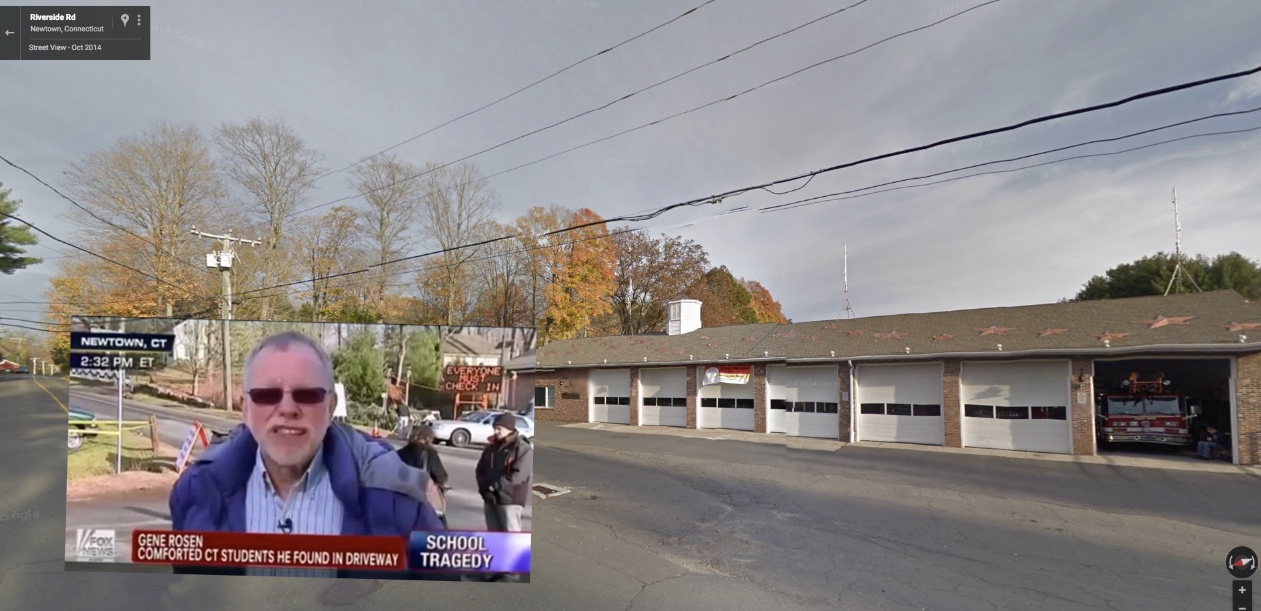 There are absolutely NO photos of the "Check in" sign the day or evening of the shooting. ex: approx 3 pm Dec 14, 2012.
The sign was placed by the afternoon of December 15th 2012, the day
after
the shooting.
The sign was
not
present the morning of Dec 15th: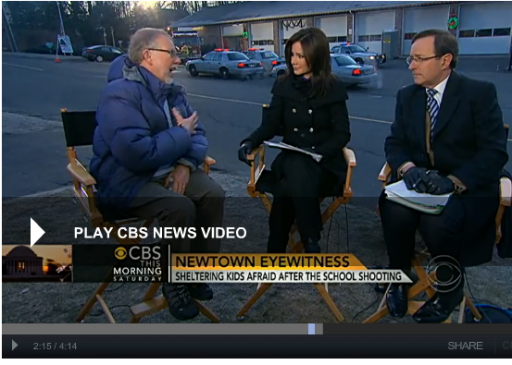 add edit: Just to show the sign was also not behind the firetruck in above shots. Interview with George Stephanopolous very early morning December 15th, the morning after the shooting. This shot is the side of the firehouse (see gazebo in back parkinglot) directly behind the firetruck.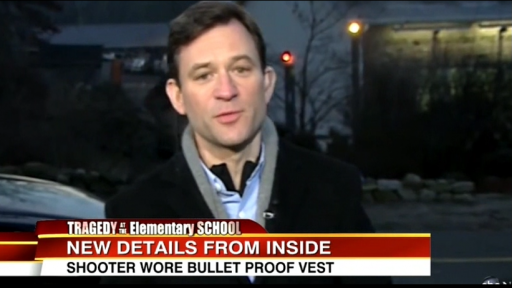 The "Check In" sign WAS present though
Early evening Dec 15th
http://pictures.reuters.com/archive/GM1E8CG0LTB01.html
(Archive:
https://archive.is/GjgaD
)
AFP
and since hoaxers will of course focus on the other claims on Fetzers back cover:
Lifestar Helicopters:
https://www.metabunk.org/debunked-w...ters-not-deployed-to-sandy-hook-school.t3171/
Shannon Hick's photos of children evacuating (NOT the same children at all):
https://www.metabunk.org/debunked-j...oking-gun-proof-of-a-drill.t4007/#post-124929
Water bottles present:
https://www.metabunk.org/debunking-humor.t132/page-31#post-167178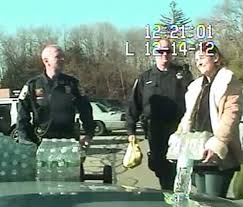 EMTs in building:
List of 'medical' police officers who were among first officers to enter building:
https://www.metabunk.org/debunked-police-took-photos-before-attending-to-wounded.t6716/#post-163018
(Some) Evacuation photos
-
besides
Shannon Hick's photos, which ironically are displayed right under Fetzers book cover claim
:
https://www.metabunk.org/34-questio...t-have-never-been-answered.t6145/#post-151452
Porta Potties:
I dont really want to explain why 100s of emergency personnel and townsfolk would maybe need some extra places to pee, but either way the porta potties didnt arrive until like 1:30pm. almost 4 hours after the shooting occured.
Nametags some people were wearing:
People who have jobs would understand why some people have ID badges around their necks, so I'm not going to go through each one individually. "Sandy Hook Tragedy: Focus on the Facts" did a great job
showing one ID tag
was a 'preacher counsellor' from Billy Graham Church.
The nuns were one ex hoaxers like:
and here she's wearing it while buying some ice cream. It's an ID badge for St. Rose School.
cause often times school personnel wear ID badges..but I'm sure Wolfgang Halbig the expert Principal with 30 years in education knows that. Perhaps he can explain it to Fetzer.
add:
Forgot the Pizza:

http://www.franklinnow.com/blogs/communityblogs/183698461.html



and Triage tarps

:

tri·age
trēˈäZH,ˈtrēˌäZH/
noun

1.
(in medical use) the assignment of degrees of urgency to wounds or illnesses to decide the order of treatment of a large number of patients or casualties
Last edited: