After a few months of more or less silence on the MH17 downing, today, Dutch research journalist Jeroen Akkermans published an article that proves MH17 was shot down by a Russian made BUK. On his third visit to the crash site in November 2014, he took about 20 pieces of metal found in the vicinity of the cockpit and had it tested by experts from Croydon, Warsaw and Munich.

Last year correspondent Jeroen Akkermans took with him some fragments of the murder weapon from the crash site in Ukraine for investigation. The material has been examined by an independent institute that has conducted a confidential investigation.

Investigation into the chemical composition showed that they are remains from a BUK missile, among which fragments from the warhead – the pay load. The fragment of the warhead consists of a low-quality alloy of steel common to this form of ammunition. It appears from electroscopic enlargements that a fragment shows a cast-on Cyrillic serial number from the Russian language next to a partly broken number 2.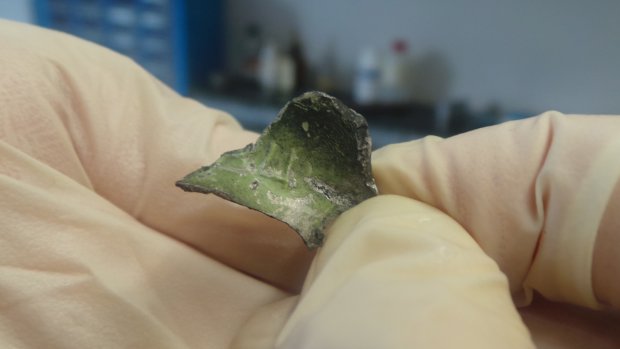 International experts endorse the conclusions of the forensic investigation. Defence experts of IHS Jane's in London look into all weapon systems worldwide. They regard the damaged and deformed fragment below as a first piece of evidence. According to them the fragment directly belongs to the pay load of a 9M317 BUK missile, the modern version of the BUK 1-2 system. Expert Nicolas De Larrinaga: "From the hour-glass form we can gather all the characteristics of an impact of a 9N314 warhead fragment. This fits perfectly."
http://www.rtlnieuws.nl/nieuws/buitenland/evidence-proving-flight-mh-17-was-taken-down-buk-missile
Pictures of the chemical and microscopic analysis of the shrapnel and plane debris are included in this article:
http://www.rtlnieuws.nl/nieuws/binnenland/buk-raket-bewezen-fotos-videos-en-analyses