Administrator
Staff member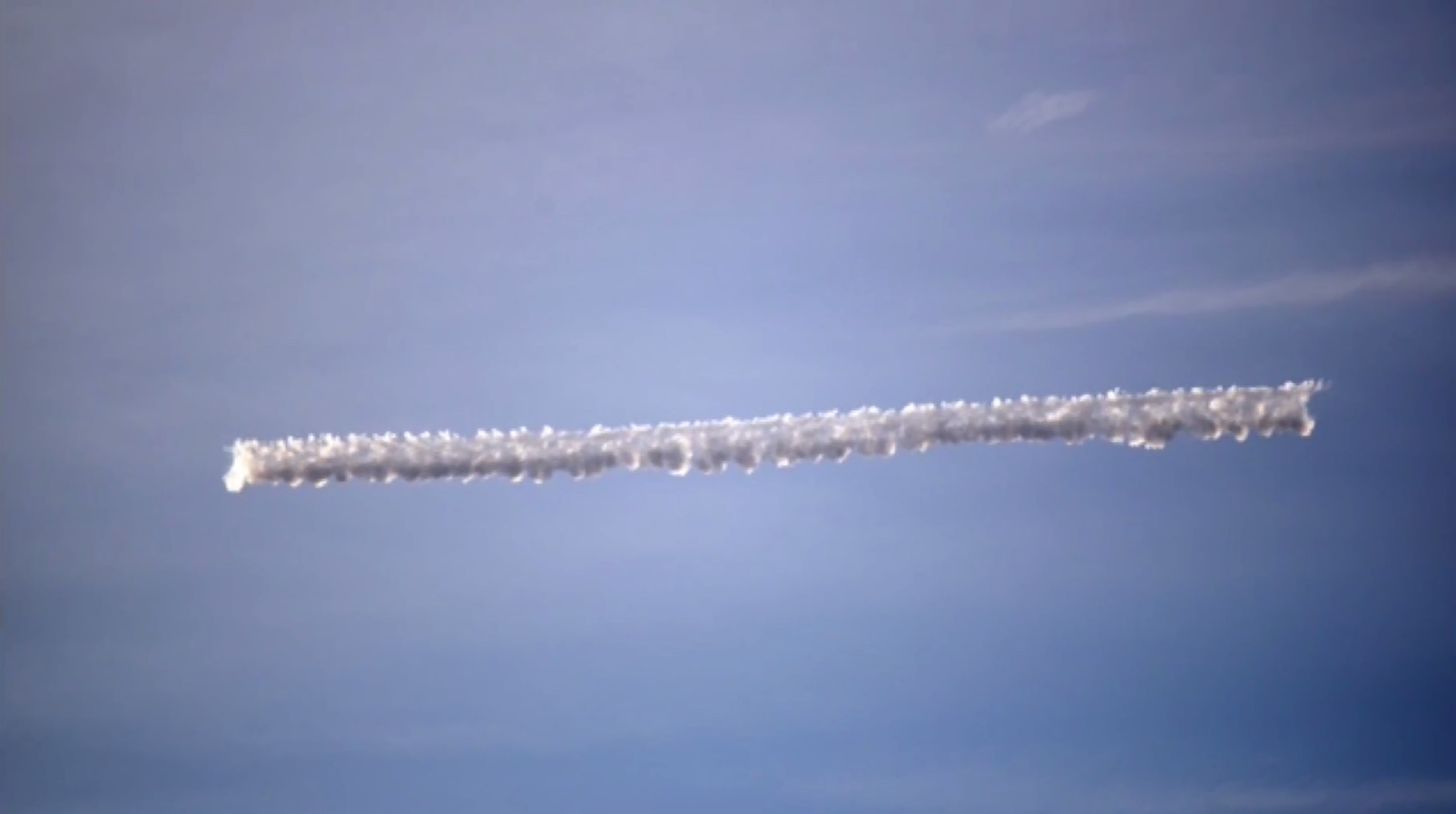 http://www.8newsnow.com/story/28037509/i-team-chemtrails-open-skies-up-to-debate
This is a very odd looking trail. Physically it looks like a contrail, however it has an unusually stark contrast with the background, and it is very abruptly terminated at each end.
The contrast can, I think, be explained as a combination of lucky back-lighting, and some post processing contrast enhancement. Adjusting it for a more naturalistic look, and it looks a lot more like a contrail: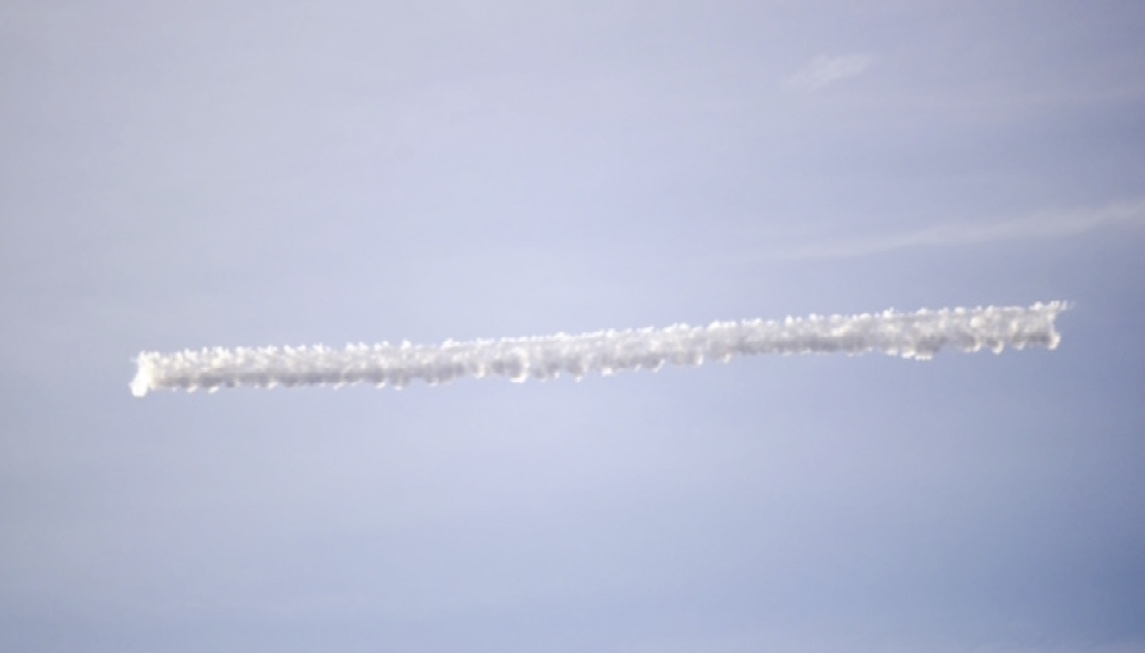 Here's a photo I took today, waiting until the contrails was backlit by the sun, to show how you can get quite stark contrast:

But the KLAS photo is still very strange. Could it be some kind of military jet doing a brief burt of power? Is it smoke? Is it fake?
Last edited: