Hello everyone
I'm new to metabunk.org and I might be the only one here that places a claim against himself.
While I was lens converting Falcon 9 Rocket footage from fisheye lens to standard, I stumbled upon something that has no reasonable explanation. Missive Snake-Like UFO dozens of miles wide?
I'm not ufologist, but I had to make the video for everyone to see.
Here is the original video of Falcon 9 rocket entitled ''Falling Back to Earth HD Footage From Space''
["snake" footage starts at 1:30]
At first glimpse nothing out of the ordinary, [user's video removed as it is unnecessary to the question]
But while I was double checking the horizon for barrel distortion something caught my eye under the Sun above Earth: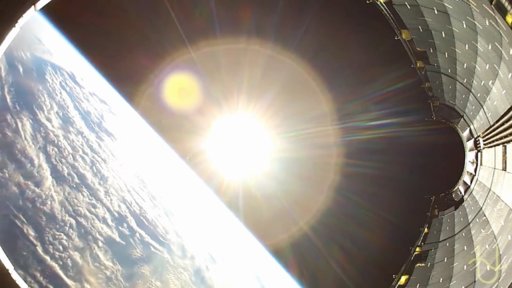 I decided to zoom in to see what it was and my jaw dropped.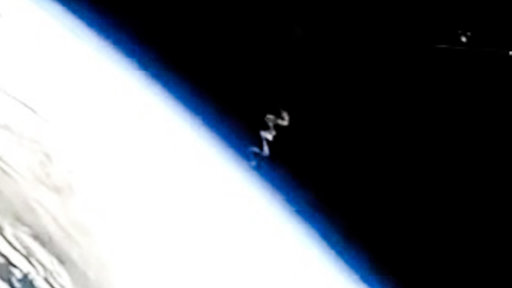 [Unnecessary Material removed]
I don't think it's smoke from rocket boosters, because it's above Earth's ozone layer and if Falcon 9 was at least 200 miles distance from Earth, that means that the sighting was at least 1200 miles away.
Distance to horizon calculator:
http://www.ringbell.co.uk/info/hdist.htm
From that distance smoke trail from rocket boosters shouldn't be that big.
Falcon 9 was in reentry when the footage was made, so the sighting shouldn't be from the rocket itself.
Distance to the object in order to be visible indicate that it's massive, too big for smoke trail.
Also it has triangular shape in the middle and below and above the triangle, curved snake-like symmetrical ''body''.
Please analyse the footage and explain to me what that is.
​
Last edited by a moderator: