Administrator
Staff member
On Google Moon at 27°34'26.35" -19°36'4.75"
UPDATE: Thanks to
@Trailblazer
,
who discovered
this is just some debris on the lens (or inside the camera) which appears at regular intervals on the series of images that Google Moon uses.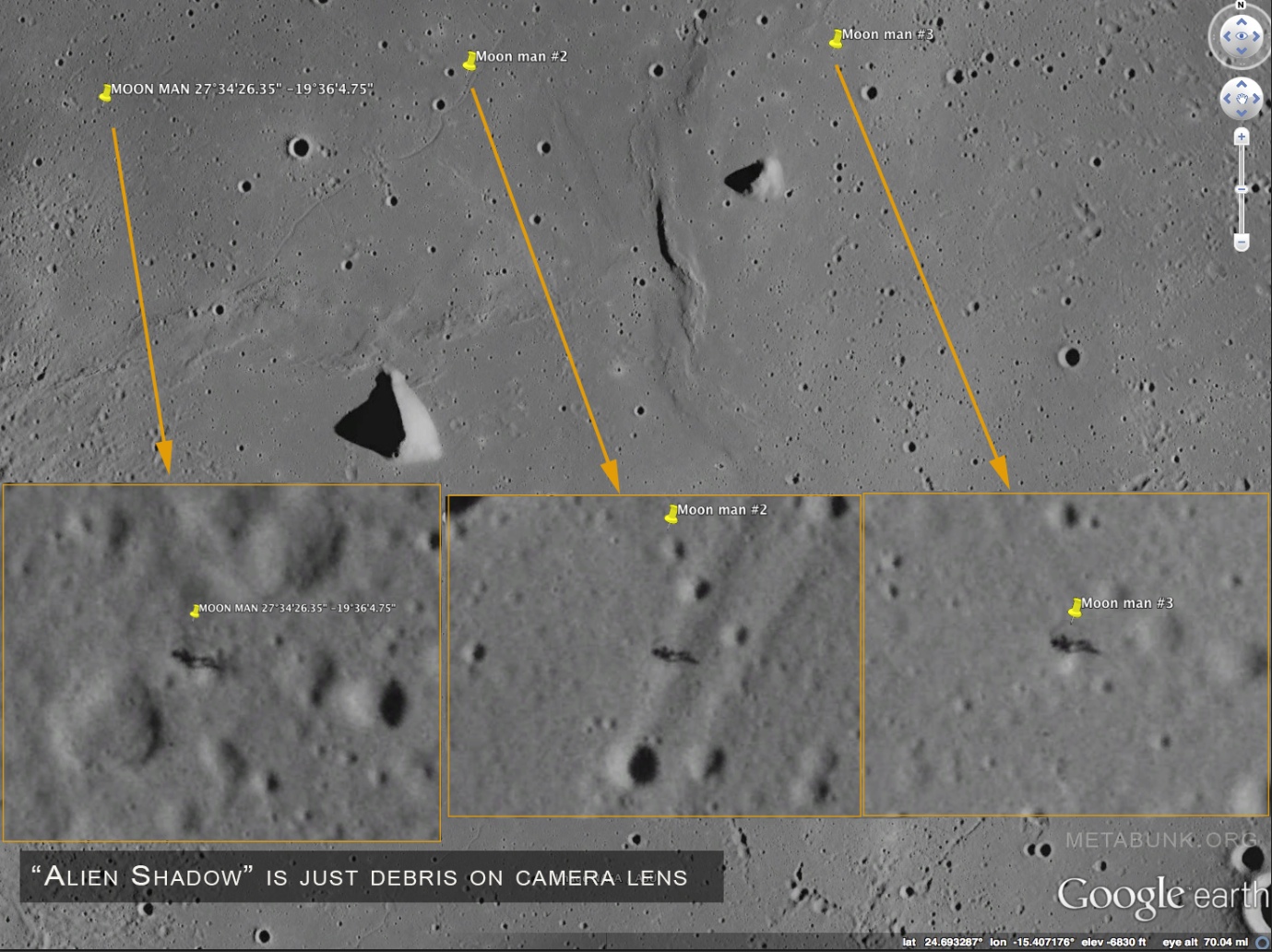 And comparing the same locations on two sequential original photos reveals both this bit of dirt, and another one over to the right:
http://wms.lroc.asu.edu/apollo/view?image_name=AS15-M-1151&popup=true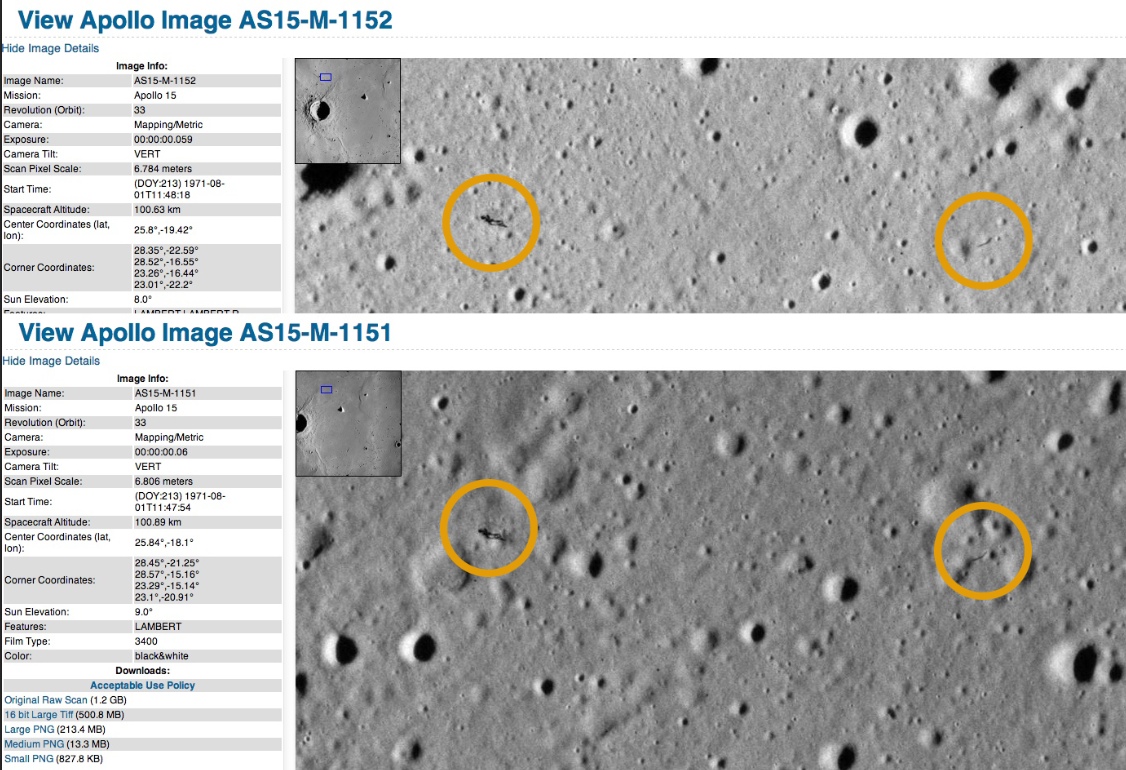 There are lots of other bits of dirt, like this giant jellyfish.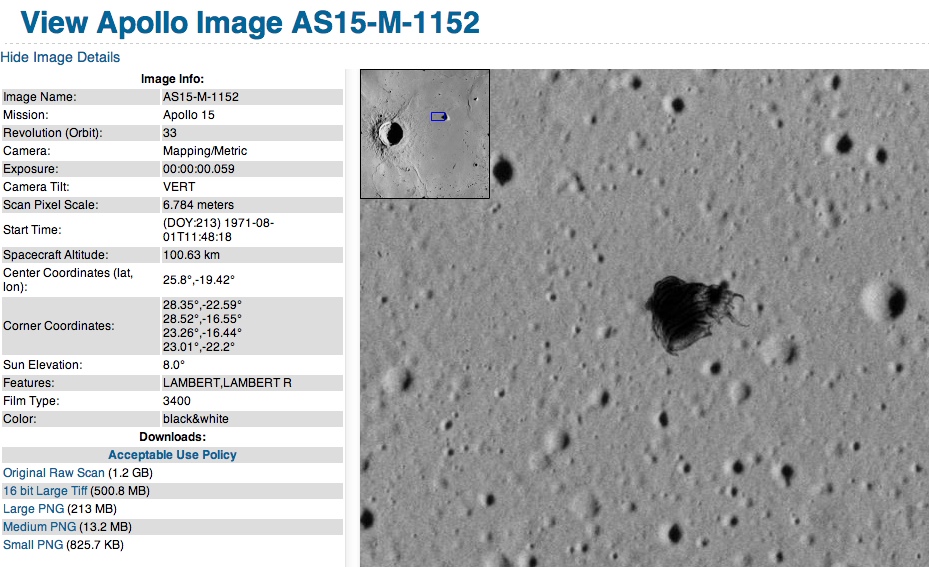 Nasa was aware of the blemishes. They were analysed by Arizona State University when the film was digitally scanned.
http://apollo.sese.asu.edu/ABOUT_SCANS/
Blemish Artifacts

Prior to exposure, the film in the

Apollo mapping camera system

(a schematic of which is reproduced below) was held by pressure against a glass plate containing the reseau marks.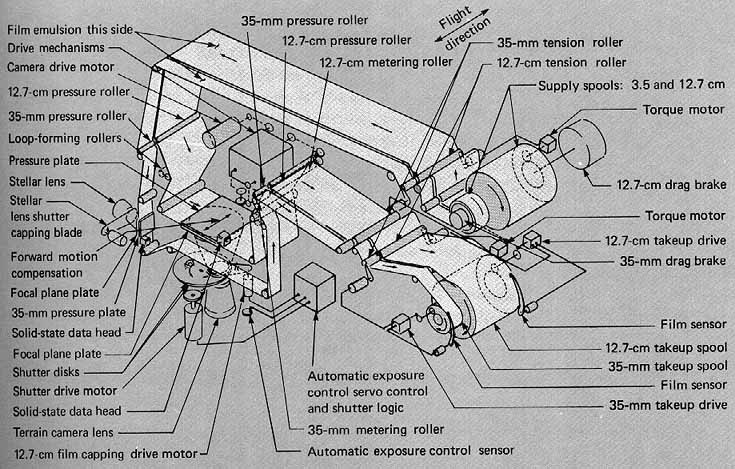 Figure 1.

A schematic diagram of the metric mapping system. Note glass plate in lower left of the diagram. (Reproduced from

NASA SP-362

, Figure 6)

Subsequent analysis during image reprocessing revealed that foreign debris was present in the optical path of the camera system, and can be seen in the photographic exposures. Selected examples of blemish features of this type are shown in Figure 2. A movie showing blemish movement can be seen

here

. While the image processing steps undertaken as part of this effort may have removed some of these blemish features, users should be aware that blemish features exist in many of the images.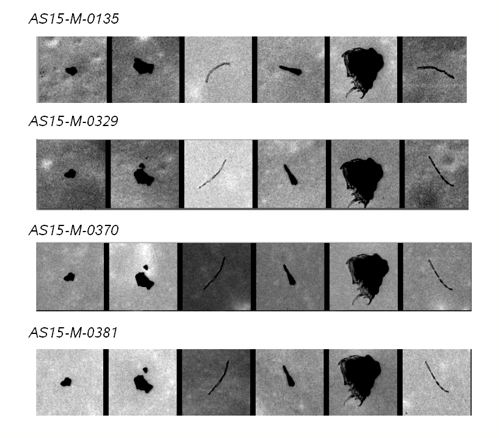 Figure 2.

Examples of consistent blemish features in sequential metric frames from the Apollo 15 mission. Note how the position and orientation of these blemish features change slightly from frame to frame (ASU).

A bright, lightning-like feature is found on a small number of images. This type of blemish is the result of a spark caused by static discharge. As the film moves through the camera system (see Figure 1), static charge is built up and, when discharged, an image of the spark is captured by the film. These features typically originate at the edge of the image and branch inward. The sizes vary greatly, from small, discrete bright spots (Figure 3A), to encompassing an entire half of a Metric image (Figure 3B). In the affected images, the spark may take on many different forms, several examples are given below. This list is by no means inclusive of all the "spark" images.

Figure 3.

Examples of how static discharge appears on the processed images from the Apollo 17 mission. These examples are from the smallest down-sampled png products: A) AS17-M-1364, B) AS17-M-1521, C) AS17-M-1379, D) AS17-M-1382.
This video shows the "jellyfish" bit of dirt moving across the frame. It almost gives the illusion that it's moving across the Moon.
Last edited: