Administrator
Staff member
This image claims to show a "giant bird" shaped object on Mars.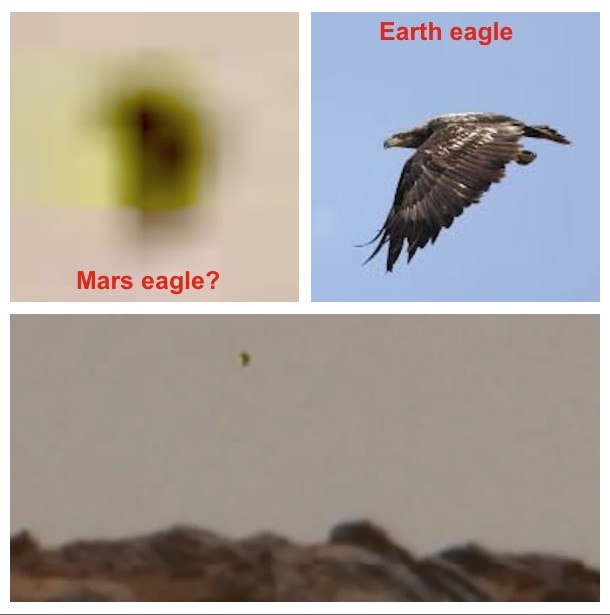 The image was taken from NASA's Mars panorama site:
http://mars.nasa.gov/multimedia/interactives/billionpixel/index.cfm?image=PIA16918&view=pano
The image is actually there, however it's just some defect on the sensor in the Rover's camera (probably a speck of dust). You can prove this by noting that the same image appears in the same position in each individual image that makes up the stitched image.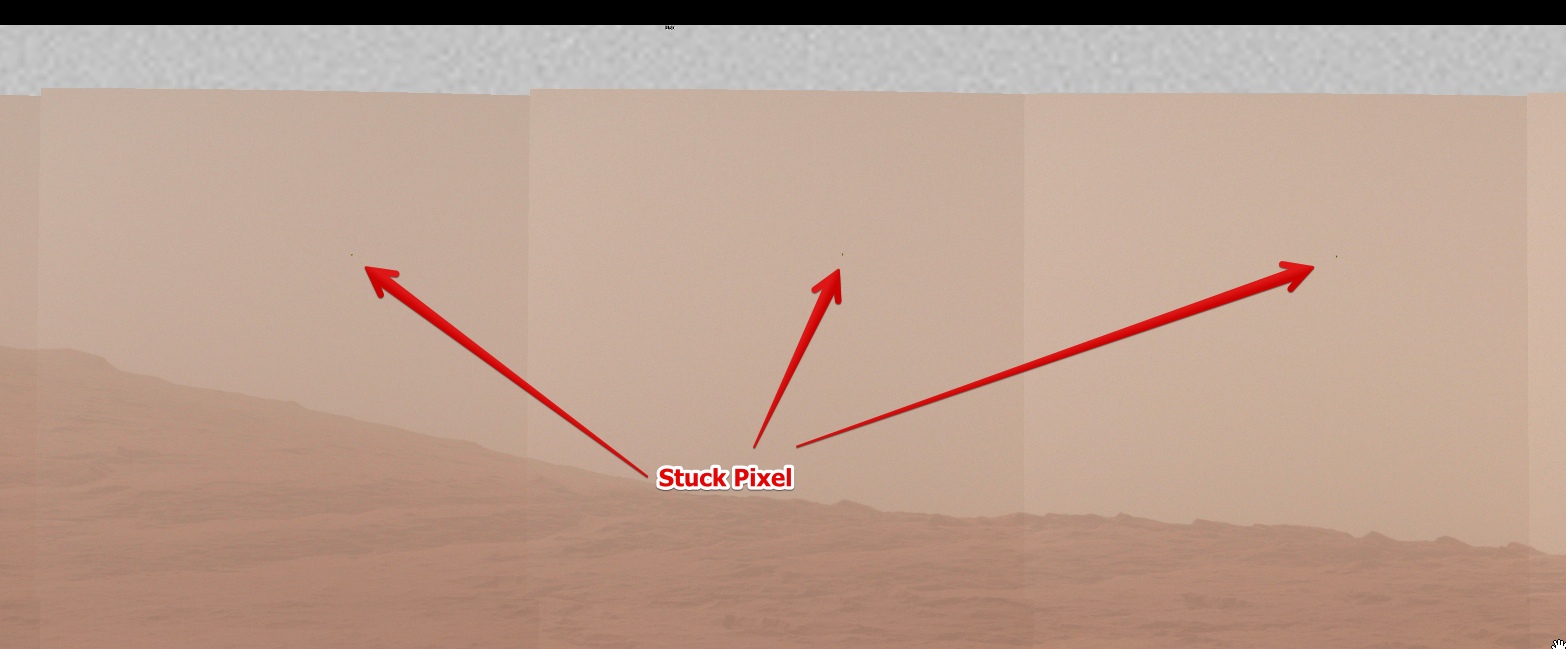 Even visible in the small viewer: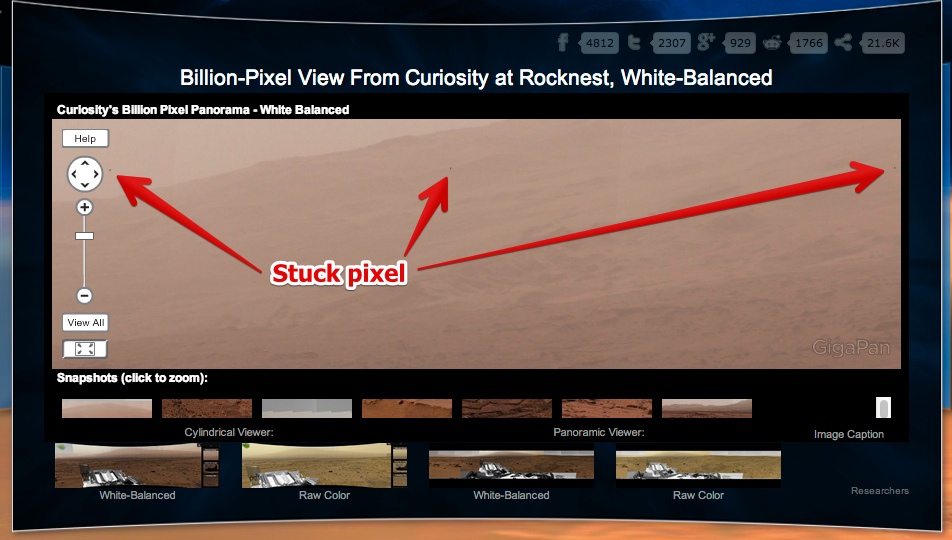 They are everywhere.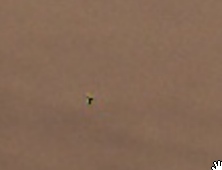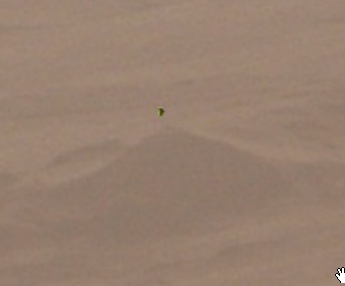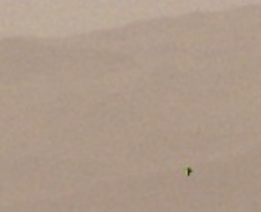 The image comes from the Mast Cam. You can see near original images from this here:
http://mars.jpl.nasa.gov/msl/multimedia/raw/?s=540&camera=MAST_
Example: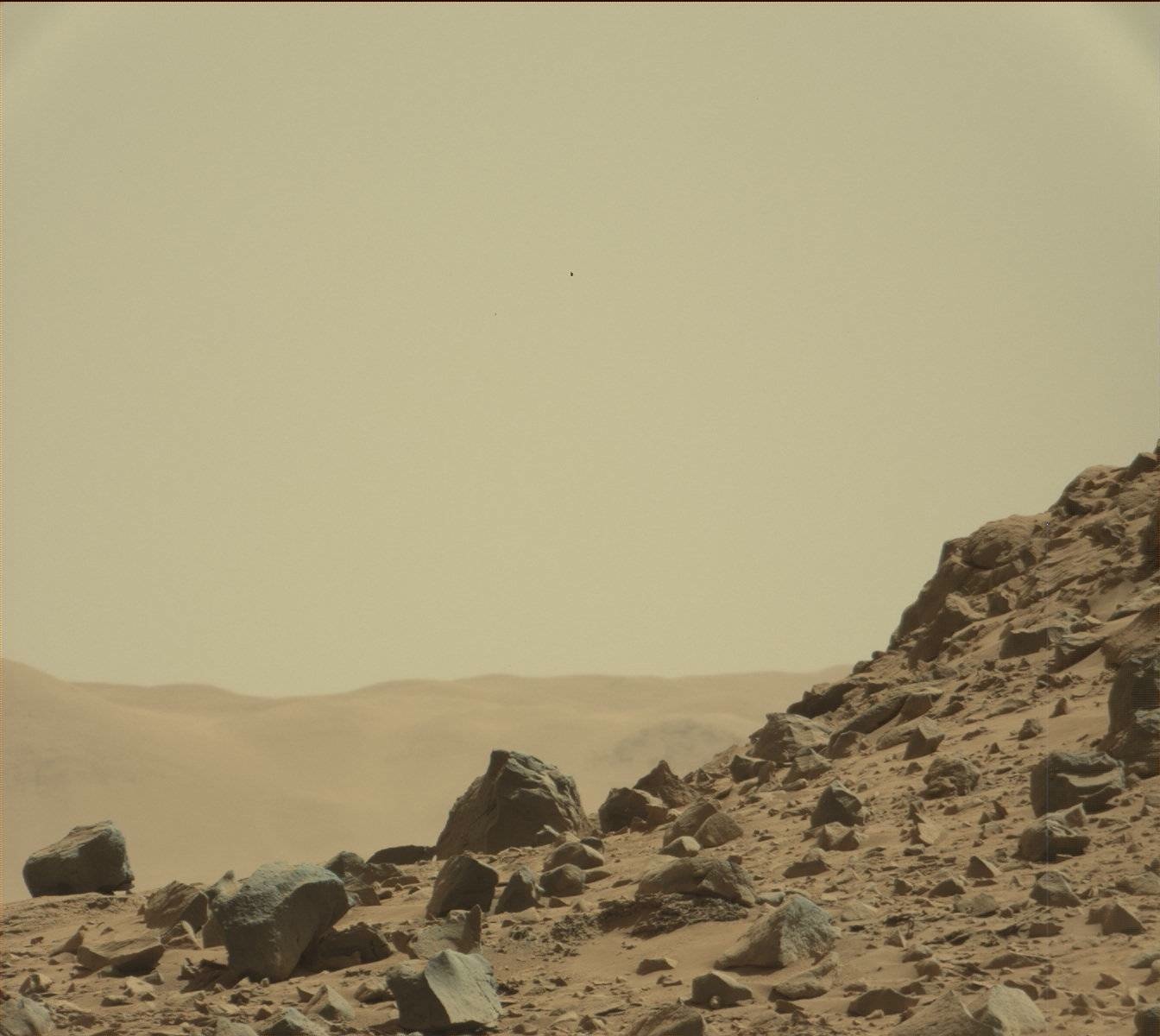 This image was taken by Mastcam: Right (MAST_RIGHT) onboard NASA's Mars rover Curiosity on Sol 540 (2014-02-11 21:54:51 UTC).
Zooming in on the actual pixels: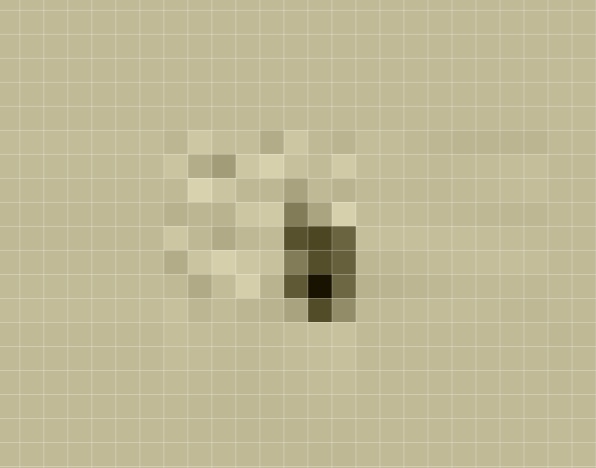 Since this is not a RAW image, it's JPEG compressed, which accounts for 8x8 block of shimmery pixels around the bad pixels from the camera's sensor.
The bad pixels have been there right from the start of the mission. Here's an image from this camera on Sol 13 (13 Mars days after landing)
http://mars.jpl.nasa.gov/msl/multimedia/raw/?s=#/?slide=13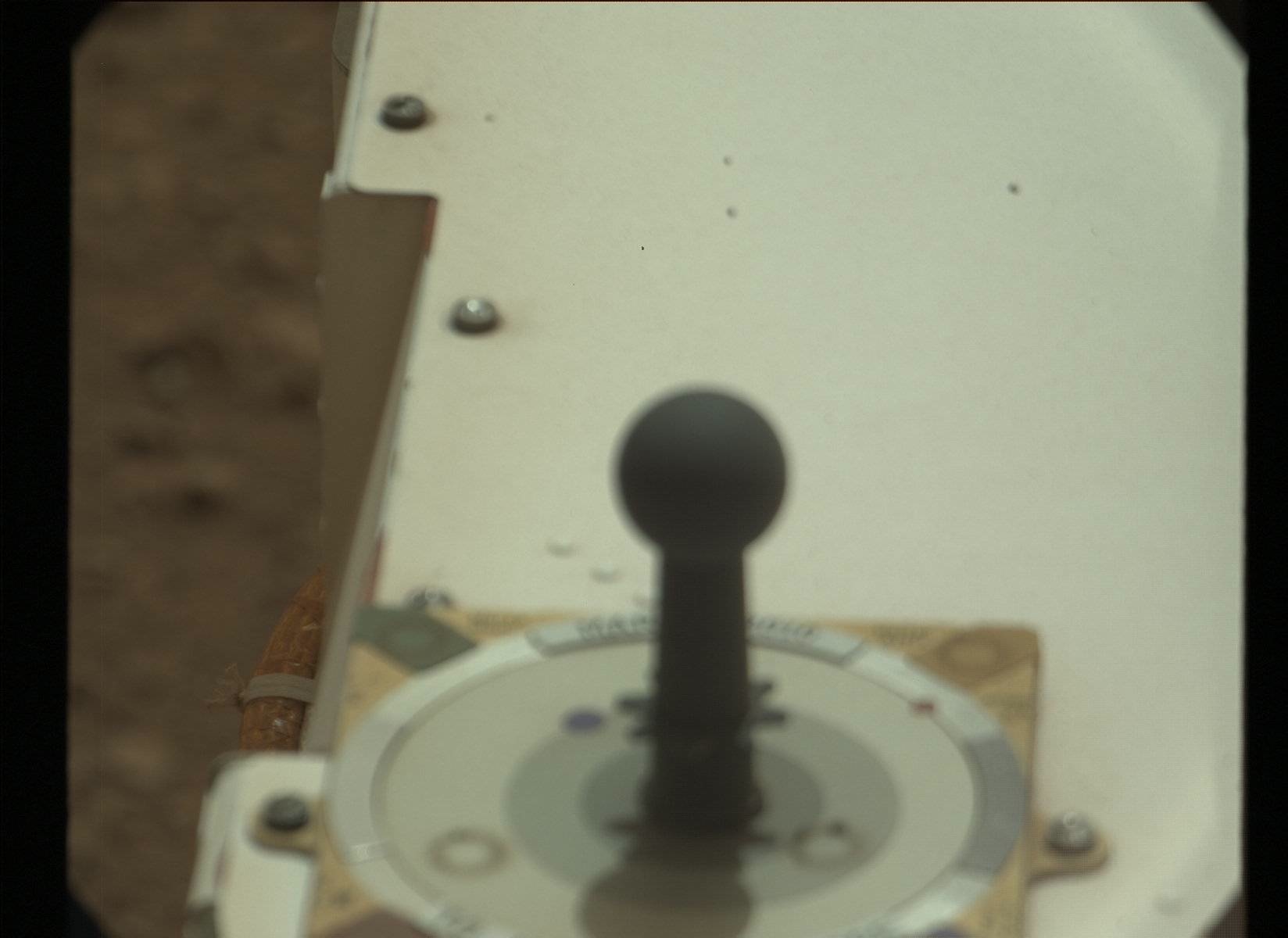 The best quality Mast Cam pics can be downloaded from:
http://pds-imaging.jpl.nasa.gov/search/msl/mastcam
Last edited: