Administrator
Staff member
At least around Los Angeles, FlightRadar24.com only displays about 1 in 10 planes. Where Planefinder.net shows a lot more: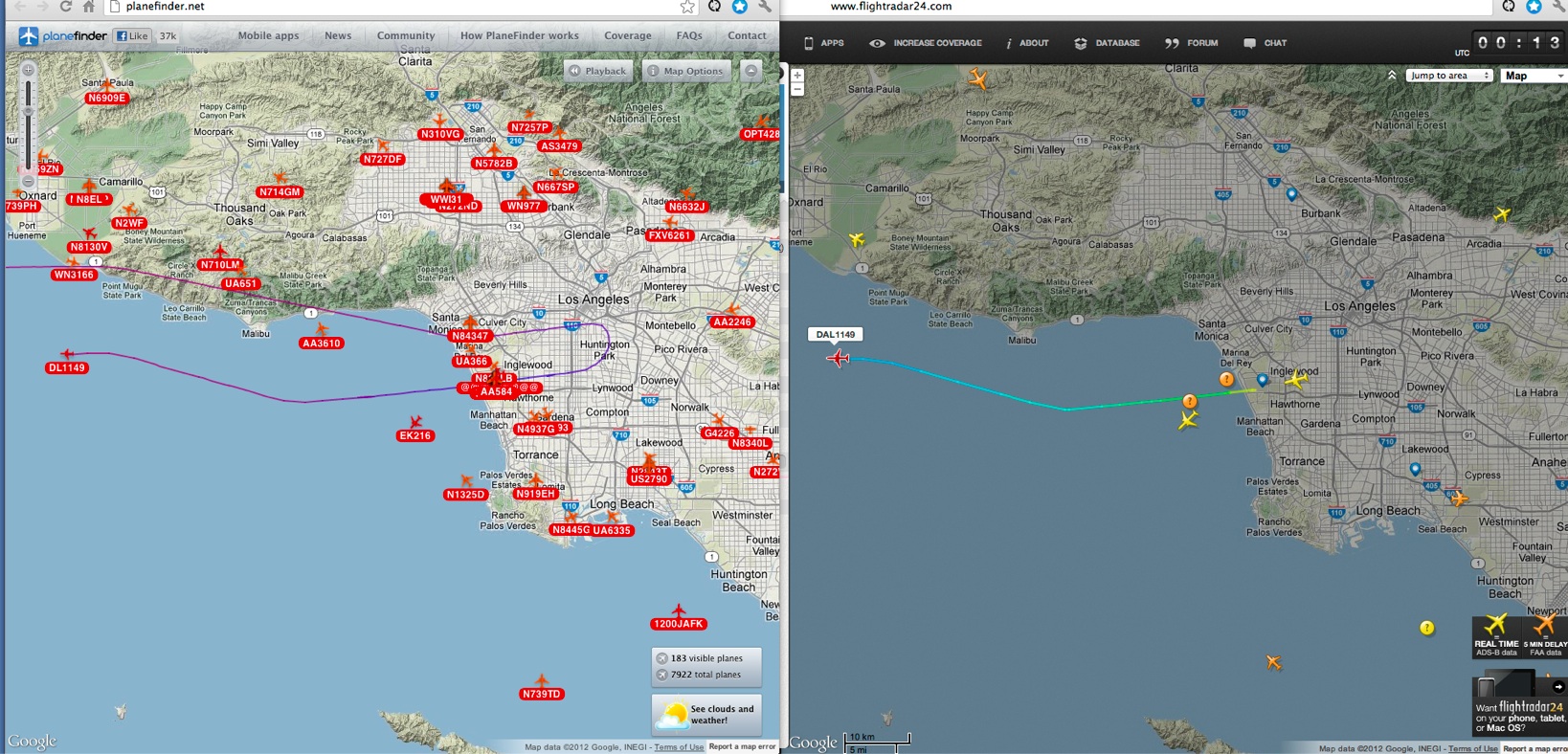 It's a bit surprising as Planefinder claims to work just of ADS-B, but FlightRadar24 says it is ADS-B plus FAA data.
This means there are a lot more planes using ADS-B than I thought, and flightradar24 just has a poor network in the US (it's much better in Europe).
Last edited: