Nice pics!

I saw the pairs of contrails coming from small 1-engine planes also more often above Holland past years, not able to identify them (militairy, so not on any flight-tracker).
So You use a radiosignal to get track of them? Jan
Thanks, Jan. Just a radio scanner. Sometimes if you are lucky then you will pick up their intentions and request for low level runs on UHF. Most of the low level activity is pre-booked with specific slots, but some is ad-hoc.
The region covering Wales is known as North Wales Military Training Area (North and South). The upper limits of the airspace restrictions are 66,000 feet. On weekends the restrictions are relaxed allowing commercial flights to use portions of the airspace.
See following for details of UK Military Airspace and regulations.
http://www.pb-photos.com/Images/Aviation/Others/UK Military Airspace.pdf
http://www.maa.mod.uk/linkedfiles/regulation/mmatm.pdf
See following guide for the Low Flying Area 7 (Snowdonia, Wales) where the images of the Typhoons were taken.
http://www.mjaviation.co.uk/MachLoop.htm
The USAF also use the area for their low flying. F-15E Strike Eagle from RAF Lakenheath.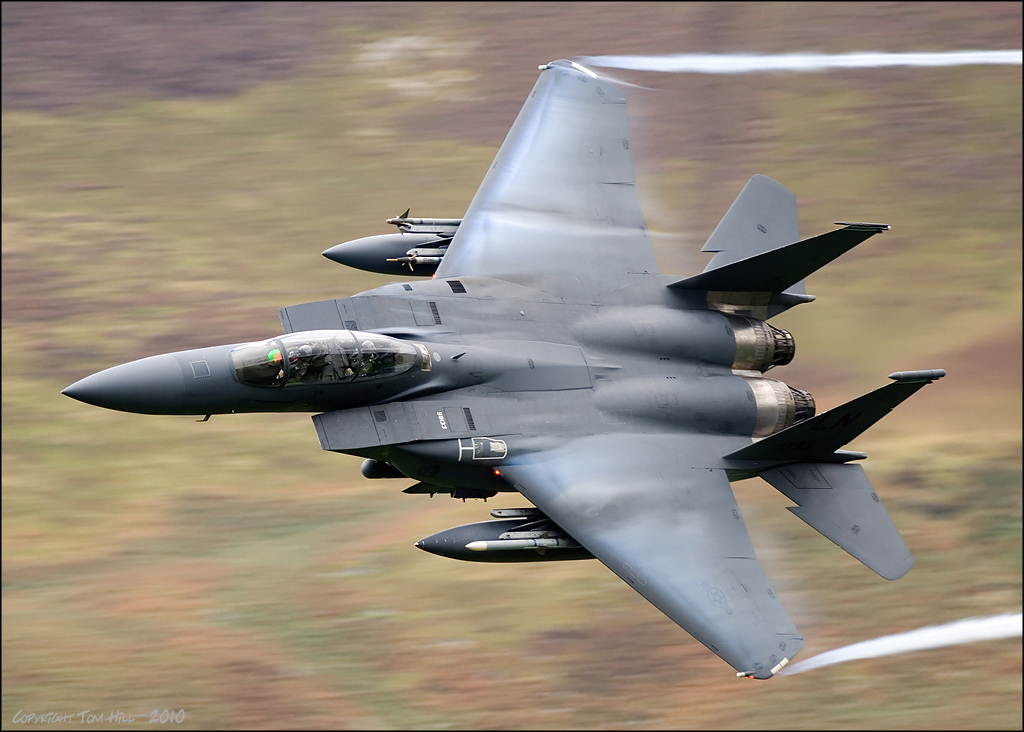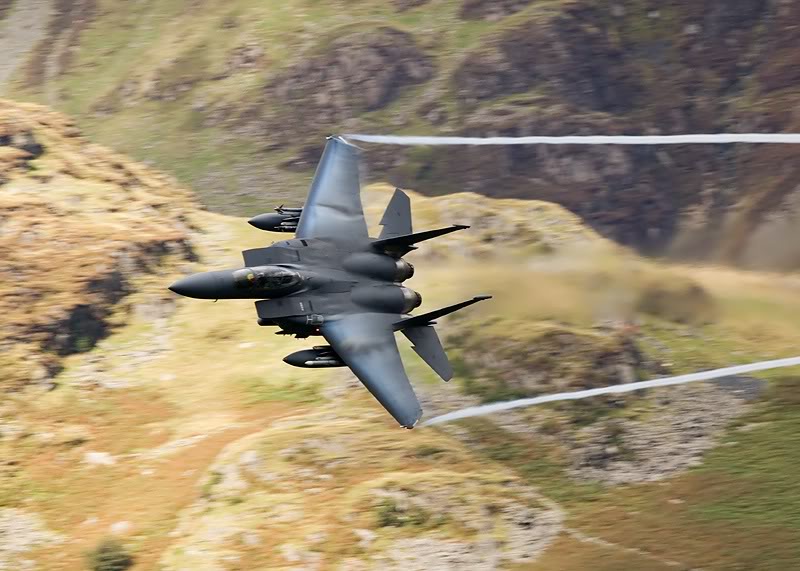 USAF A-10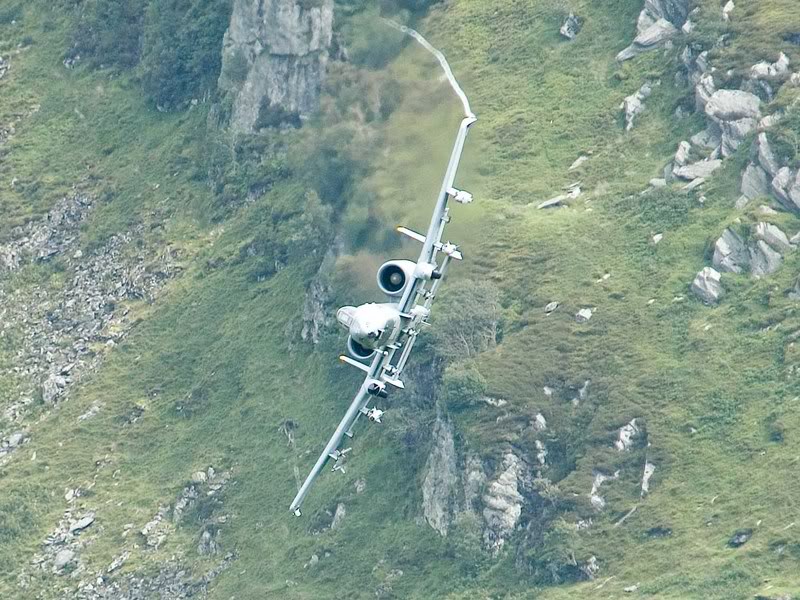 Last edited by a moderator: