Administrator
Staff member
​
His turning point seems to have been when he started to question some of the accepted truths of his peer group, and then they turned on him, which gave him perspective about how dogmatic the "truth" movement is, and how questioning things is not acceptable.
As a debunker I try to prod people towards this realization by politely explaining the places where they (and/or their adopted movement) has made mistakes. One could also then presumably bring up the question "why don't the leaders of your movement accept they have made mistakes". This is something I often shy away from, out of an abundance of politeness - perhaps even an excess of politeness. It's a valid question.
MrMentalInertia's turning point was when he realized that being "awake" was not awake at all, it was simply accepting a particular world view, and accepting it entirely without question. To be truly awake you have to genuinely
question everything
, not just automatically assume the official story is a lie. Question Obama, question Monsanto, sure, but also question Alex Jones, Richard Gage, and Michael J. Murphy.
And if people won't let you question them, if they ban you from their pages, if they delete your questions and accuse you of being a shill, then you should question yourself - why do you think they are avoiding your questions?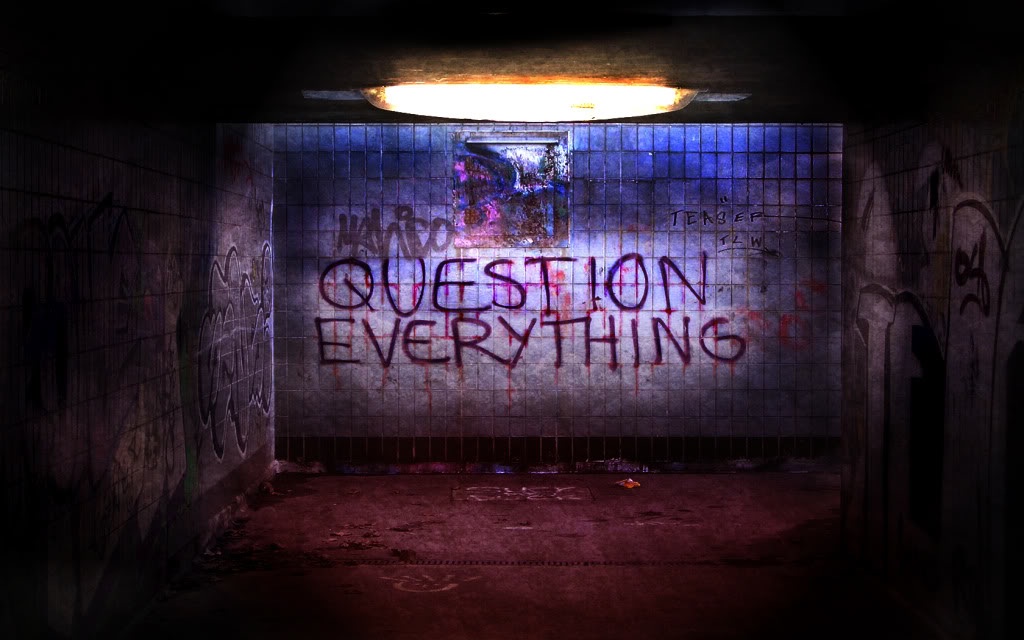 Last edited: