Primary evidence for the alleged flight of MH370 through the Straits of Malacca is based on a claim by the RMAF, Malaysia's Air Force that they tracked a mystery aircraft on military radar from Butterworth. The original claim was that the aircraft spotted flew from IGARI to VAMPI-GIVAL-IGREX. This claim has since been abandoned.
It was abandoned after Chinese bloggers began leaking this image from a presentation to MH370 relatives at the Lido Hotel in Beijing on 21 March: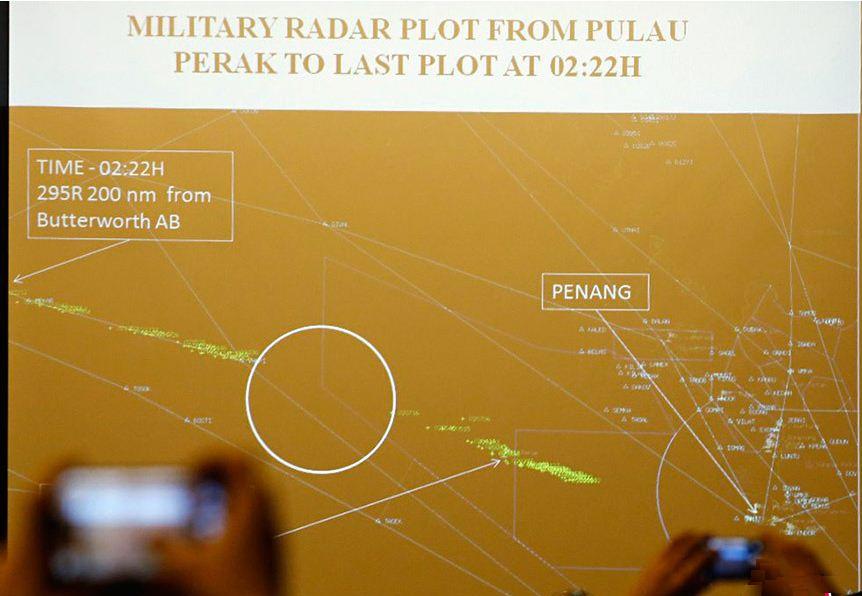 Clearly the track describes a flight from Penang across the island of Pelau Perak (18:02.48" UTC) then via VAMPI to MEKAR at 18:22 UTC. The Malaysian Government has never published the radar data however at the Lido Hotel Malaysian consular officials said this was a radar image taken by the military radar at Butterworth.
Rather oddly the image does not include two other aircraft known to be present at the same time: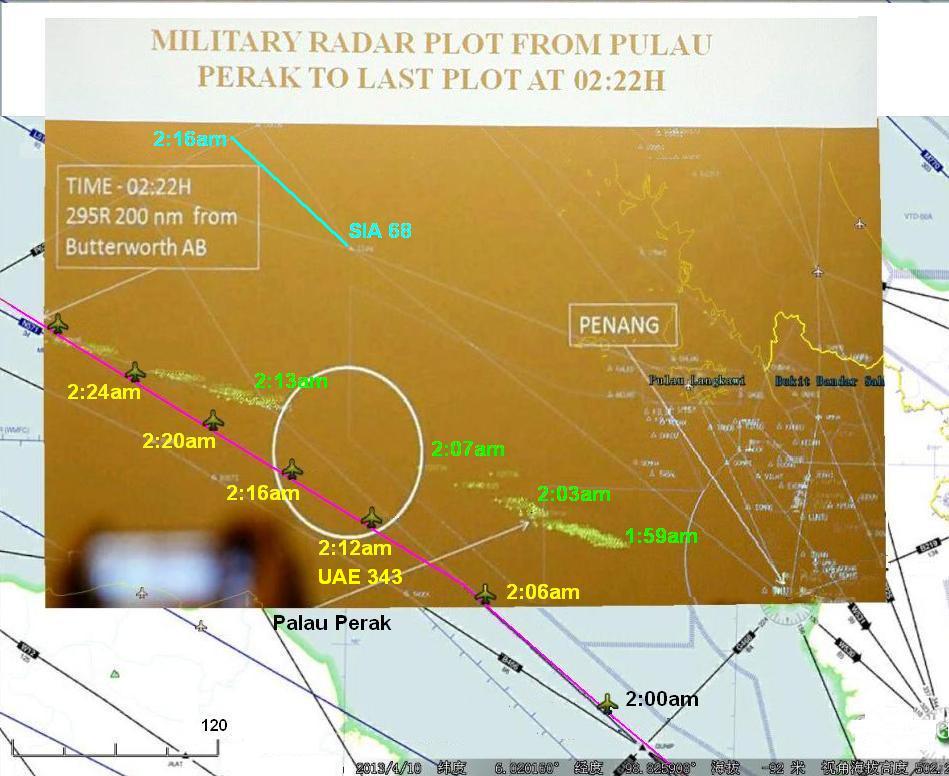 Also the image appears to be taken from the screen of a civilian SSR radar not a military radar.
That is because the umber coloured image reveals overlays of civilian waypoints, TMAs and airways flight paths. These are not features one would find reproduced on a military radar.
In fact we know what type of military radar which was used at Butterworth. It is a Thales Raytheon GM400. There are two identical sister Thales Raytheon GM400 systems at Kota Bharu and Kuantan on the east coast. Neither of these sister radars detected any aircraft turning back from IGARI.
This is an actual screen image from the Thales Raytheon GM400 at Kuantan during an intercept of a suspect aircraft. IGARI is within the screen coverage in this image: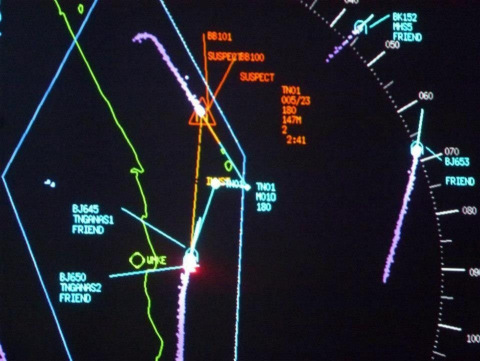 The more observant amongst you may even notice the real GM400 screen looks nothing like the image presented at the Lido Hotel.