Administrator
Staff member
Conspiracy theorists seem to be picking up on an interview given by Michael Bociurkiw of the OSCE.
Yeah, that's getting repeated a lot. However Bociurkiw really isn't seeing anything that's not in the Ackkermans photos.
If it was a missile, with thousands of fragments detonated some distance from the plane, then of course some of the hole will look like bullet holes, but there's a wide variety in hole shapes and sizes that seem to suggest a variety of irregular shaped projectiles.
Now some holes do superficially look like exit holes, but look at the hole in the green substrate here: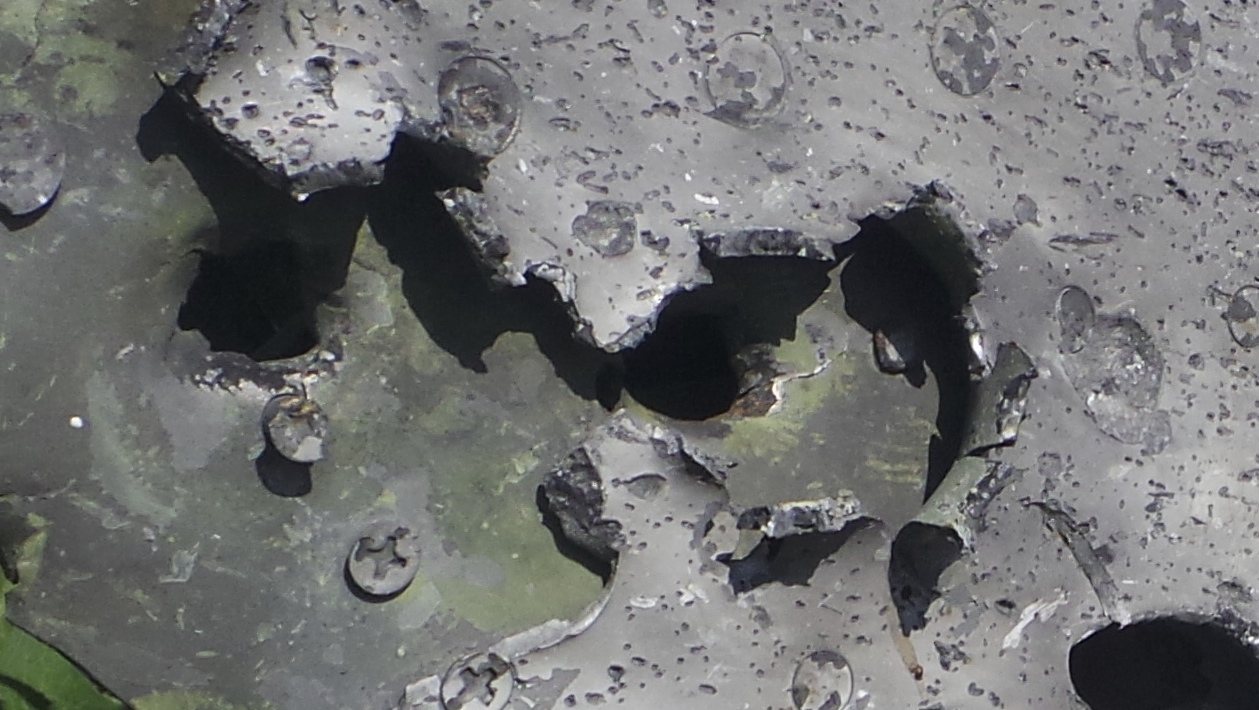 That looks like an entry hole. It also looks like it's steel (there's some rust around the edges).
I think what is happening there is the projectile, combined with the aluminum skin, partially exploded, and pushed up the skin. Compare with these videos of bullets hitting various things, note the extreme blowback even when the bullet passes through the target.
And notice in the video just how nice and regular the bullet holes are, nothing at all like what we see on MH17.