Administrator
Staff member
This article on Geoengineeringwatch.org
shows two "letters" that claim to be from a "chemtrail pilot". These letters appear to be an obvious hoax, and yet they are being treated as potentially genuine. Yet the letters contain ludicrous descriptions that make no sense at all.
Some people interested in debunking chemtrails think that doing a hoax like this is a good way of illustrating to people that they should not believe everything they read. I disagree, and I think that, when the hoax is revealed, it simply makes people think their theories are more correct, as why else would people be trying to discredit them?
So I'd like to state for the record that:
1) This looks exactly like a hoax
2) I don't know who is responsible for it
3) I think such hoaxes are a bad idea, and they do not help debunking, which should be open and honest.
I've posted a comment under the story, so Wigington is aware of this: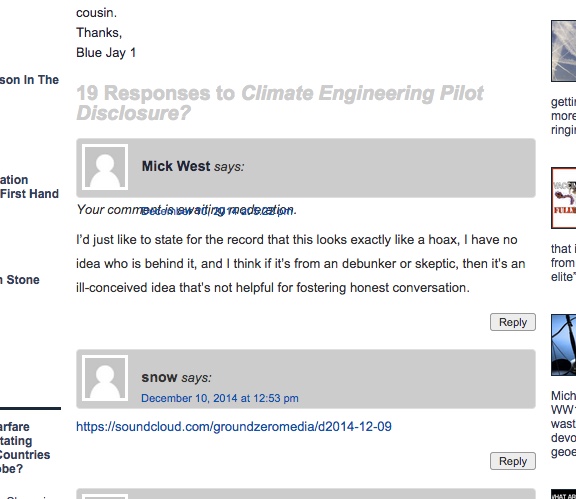 Last edited: