Administrator
Staff member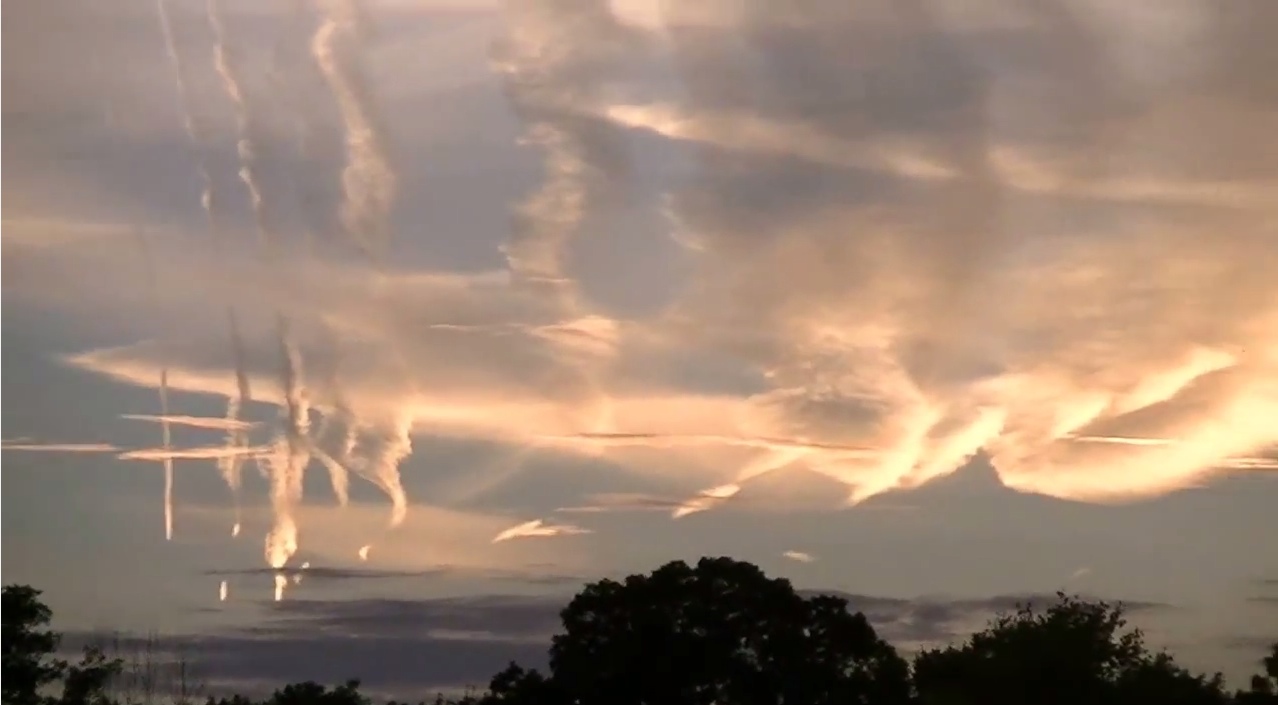 A very impressive display of what looks like about 12 successive planes leaving contrails. The last few planes are just after sunset, making a very dramatic scene:
"Fireballs in the sky Davison, Michigan September 25,2014 "
Here's a wider shot from slightly earlier. described as "Strange Fireballs in Davison, Michigan on September 25,2014.. I was outside with my family around 6:50pm."
Michigan is currently at UTC-4, so the time would be 22:50 UTC
Last edited: