Administrator
Staff member
Source: https://www.youtube.com/watch?v=OqY3l4Bteco
@ufoofinterest
pointed out this particular "UFO" resembled the water-drop-on-lens caustics seen here:
https://www.metabunk.org/explained-...e-'critters'-water-on-lens-caustic-bokeh.t5211/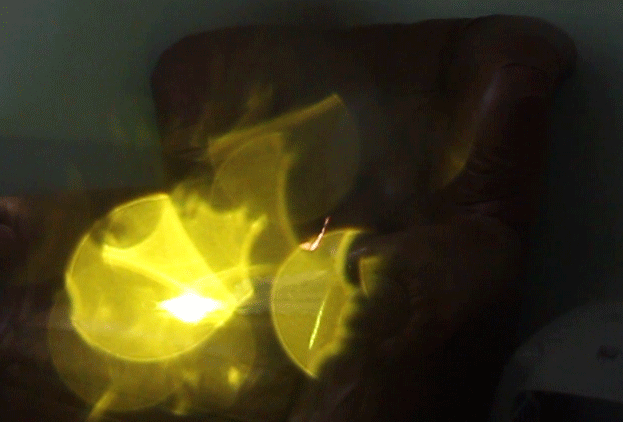 But those looked bigger and generally more round. I realized that the difference was that the older images were a conventional camera with a 2" wide filter over the lens. Here we just have a phone camera. So it needed a tiny drop of water, and the effect was a bit different:
A shape hovering over the distant light:
Like the "UFO"