Administrator
Staff member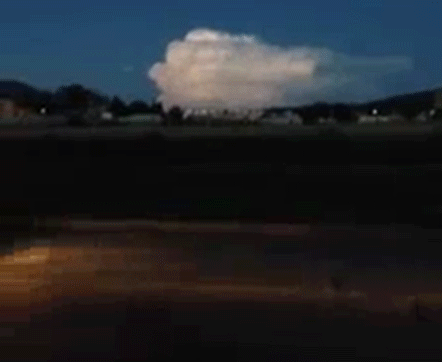 A
video of a lightning storm shared on Facebook
appears to show a large white object flying into a cloud, which then lights up, like from an explosion.
However if we flip the bottom half of the image, we can see that the "object" is exactly opposite the bright side-light of the passing car:
The flashes in the cloud are just lightning. The full video shows many such flashes. Have a look at the full length original video (cropped for clarity here, to show the cloud and the cars)
The moving light is just an internal lens reflection of the car light. Such reflections are quite commonly seen when taking video that includes the Sun. This internal reflection mirrors the position of the light source approximately around the center of the image, as we can see if we look at the full sized original video: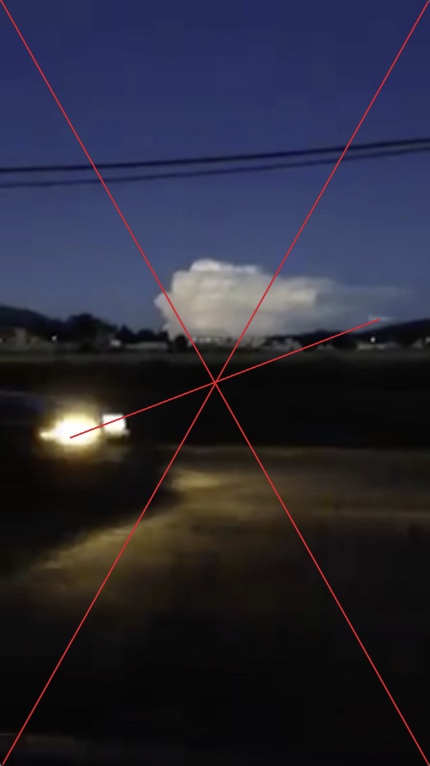 Why only on this car? It's just that it needs a very bright direct light, and the other cars did not have a direct light on the sides. Perhaps this car had a cracked headlight, or unusual side lights.
You can see the reflections elsewhere though, when the cameraman pans away.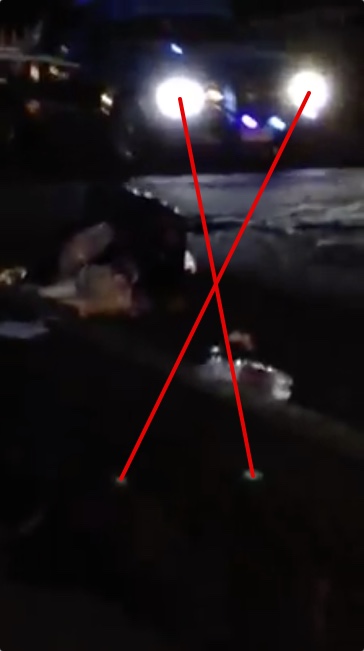 Here's a short video I made in my garage demonstrating these types of center mirrored lens reflections on an iPhone 6
A rather speculative youtube video attempts to interpret as a "UFO", but in their analysis they cropped out the passing car, and so totally missed the actual cause: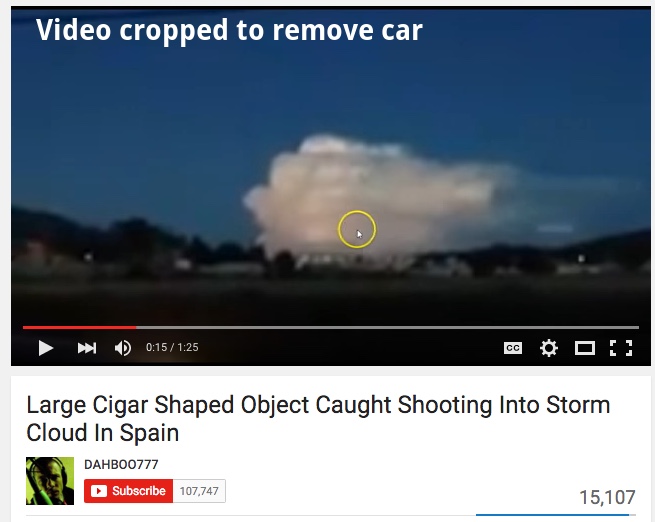 Last edited: