NIST does nothing here but offer a parade of logical fallacies, irrelevancies and nonsense.

What does this mean? What evidence was examined that eliminated the possibility of a blast event? We know no physical evidence from the building was examined by NIST, so what evidence is NIST talking about here? Computer simulations that

can't be verified

? In the absence of any explanation, it is mere

bare assertion

.

An

argument from incredulity

based on calculations supposing conventional explosives were used, when the alternative hypothesis suggests a specialised explosive was used.

Argument from incredulity.

Argument from incredulity.

So what if that's what usually happens? Argument from incredulity.

Is this an acknowledgement on the part of NIST that the best alternative hypothesis is worth exploring? If so, isn't testing for explosive residue necessary?

In what way did NIST examine this possibility? Bare assertion.

Looks like we're heading for an argument from incredulity...

Presumably?

Ah, just unlikely. The argument from incredulity here is

so

persuasive.

What demonstrated structural response to the fires? The fact that the building fell down? That would be

begging the question

of what caused the building to fall down.

Or is NIST is referring to its unverifiable computer simulations again?

Bare assertion.

In view of the fact that this was supposed to have been a forensic investigation, this is

burden shifting

.

As anyone with a passing interest in chemistry knows, calcium sulphate (gypsum)

does not release sulphur easily and certainly not under conditions such as office or rubble fires

. If it did, of course, it would not be widely used inside buildings.

The presence of significant quantities of sulphur is important evidence

that should not have been overlooked. Truly absurd explanations from other parties even include the suggestion

it came from acid rain

.

It is almost unbelievable that NIST should offer the obvious bunk that the sulphur came from gypsum as a serious suggestion. It is perhaps not so unbelievable that an organisation like the BBC,

which successfully conspired to protect a predatory pedophile for decades

, should repeat this suggestion

without questioning it

.

No point in NIST doing any analysis, then. Burden shifting.

Interminable burden shifting. It is as if NIST doesn't know

what kind of chemical analysis is possible

.

Yes, good question. Why not?

Eh? Saying broader procedures may be required doesn't mean existing procedures should be ignored. Exactly how are the fires supposed to be much more than typical office fires? Isn't the NIST hypothesis that office fires are responsible for the collapse?

And what explosions are being referred to here? The ones that NIST absurdly insists didn't happen?

These aren't even logical fallacies. It's just nonsense.

The application of the scientific method involves considering, among other things, the

falsifiability

of a theory. NIST has demonstrably failed to do this with respect to the best alternative hypothesis, which it has acknowledged but wholly failed to show it has investigated.

It is as if NIST doesn't realise the evidence of the collapse of WTC 7 exhibits striking features which a layman would reasonably say makes it appear engineered, an opinion confirmed by

independent experts

.

However, all physical evidence from the building, including

physical evidence that showed WTC 7 steel had been subject to a "mysterious" attack

was ignored.

which was hypothesised

that cannot be independently verified in their modelled form.

Neither of which are applicable to the alternative hypothesis

which may be applicable but the precise consideration of this possibility is not documented...

which is also not applicable to the alternative hypothesis.

NIST first produced a hypothesis and then drylabbed a computer model to support it, a suggestion any true supporter of the scientific method would direct at an organisation that presents a computer model that cannot be verified as evidence of anything.

An assertion so bare-faced and absurd it is laughable.

I have already pointed out the

serious geopolitical consequences

of presenting this kind of text as evidence that the alternative hypothesis has been adequately examined, and suggest "debunkers" start there.
Your first sentence says it all about NIST.
Using NIST as a reference is like using the 911 Commission Report for the official story. At least USGS & FEMA acknowledges the high temperatures. I don't know why people on this forum use NIST as their reference when its data is flawed to begin with.
http://www.ae911truth.org/news/41-a...eel-at-wtc-site-challenge-official-story.html
Does this look like a fire weakened the steel result? There are sure some large cavities here.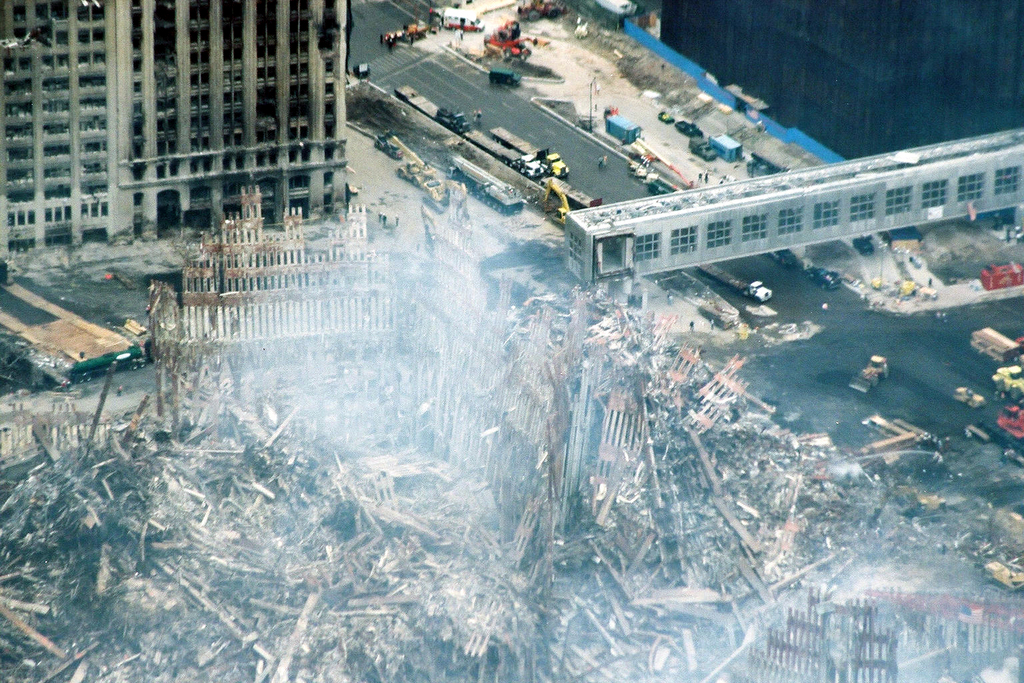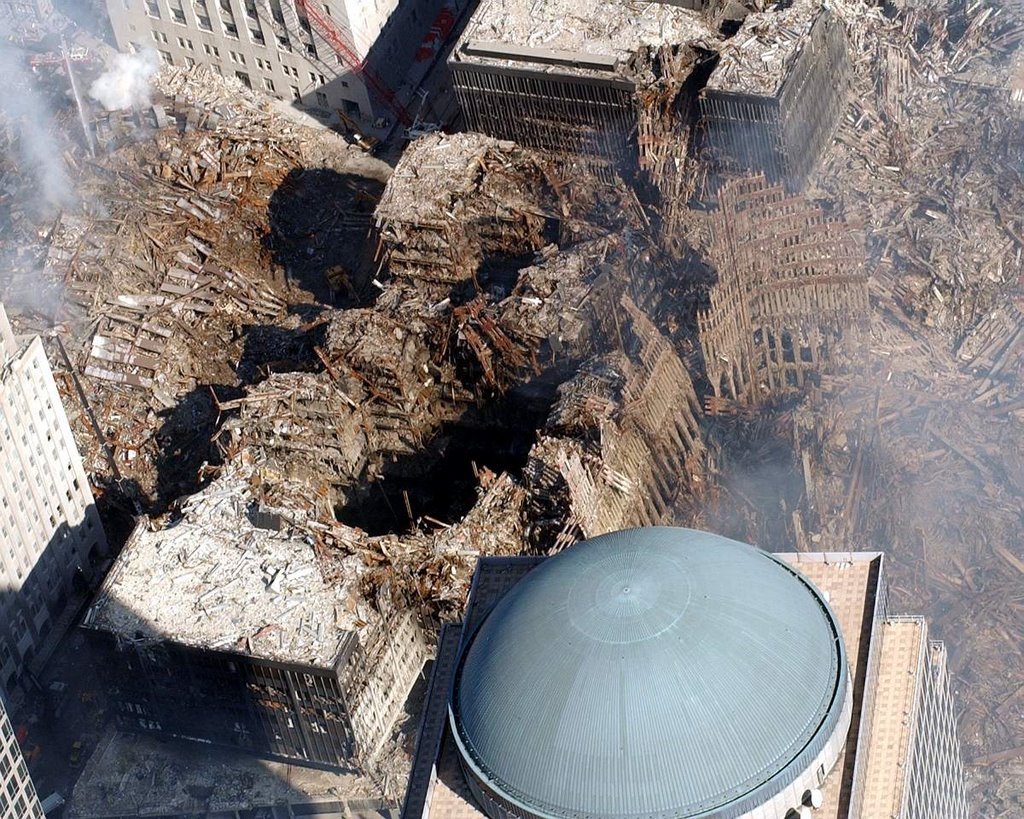 Should 6 inch steel beams look like this?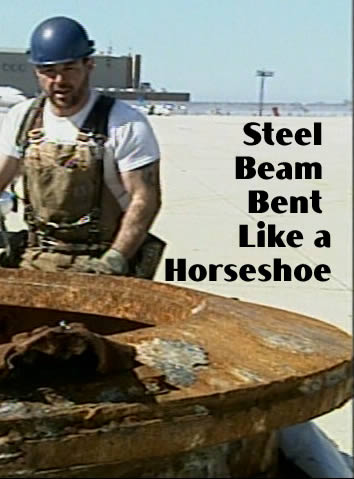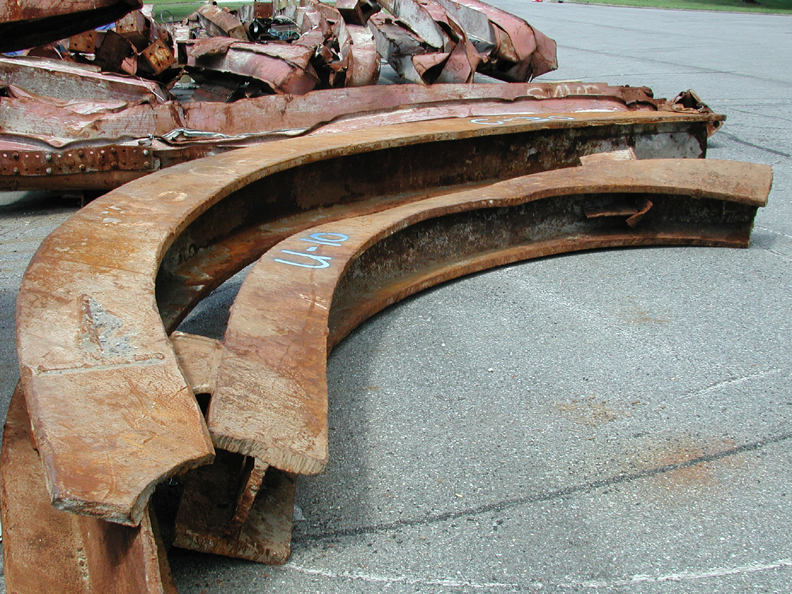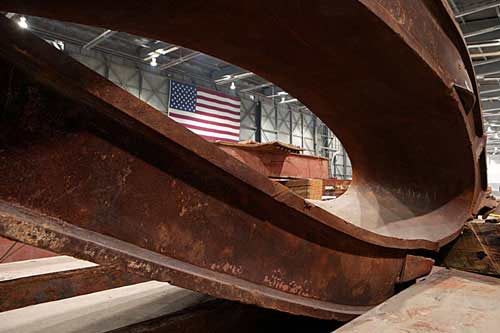 Last edited by a moderator: