Administrator
Staff member
https://www.facebook.com/rezn8d/posts/312243078903118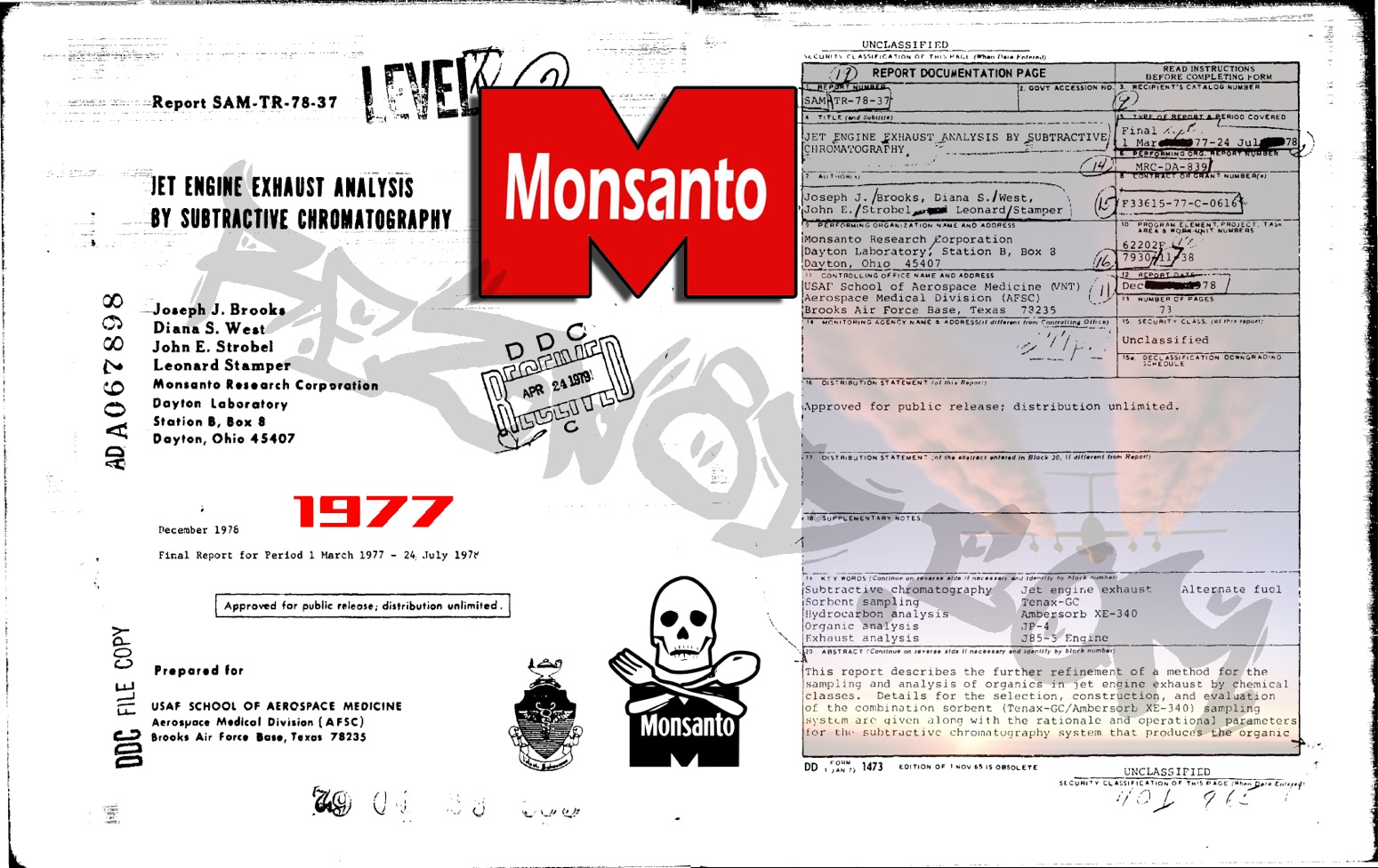 Other than the addition of the graphics for "Monsanto", 1977, and the rezn8d web site, this image is entirely accurate. It's pages 1 and 3 of the following report:
View attachment a067898.pdf
And it was conducted by the Monsanto Research Corporation, and the USAF, in 1977.
What is grossly inaccurate is to describe this as a "chemtrail study". It's a study of the constituents of jet engine exhaust. It's not the study of adding anything to that exhaust, or adding anything to the fuel, or spraying anything from the back of the plane. In short
it's the study of normal engine exhaust
, which is the
exact opposite
of what chemtrail theorists claim chemtrails are.
Now you might argue that it's a study of the chemicals in the exhaust trail, and hence its a chem-trail study. But that's disingenuous, misleading by semantics. The creator of this image, Jim Lee, knows full well that the chemtrail community will take this as evidence that Monsanto is somehow involved in a plot to spray people with something (because Monsanto is generally considered to be an evil party in conspiracies by that same community). This is the same Jim Lee who states: 'The chemtrail conspiracy sites are wrong when they state: "commercial flight trails are geoengineering SRM"'.
Jim, if you want to be considered legitimate by anyone outside of the chemtrail community, then I urge you to stop creating such obviously inflammatory and misleading graphics. While you claim to reject "fear-porn", it seems like you are quite deliberately using it here. While it might drive traffic to your site, it does not help your case at all, and serves only to marginalize your voice.
Last edited: