Administrator
Staff member
Some recent reports make it seem like the CIA is funding some kind of secret weather weapon. The somewhat mainstream Mother Jones posted a story with this ridiculous graphic:
http://www.motherjones.com/politics/2013/07/cia-geoengineering-control-climate-change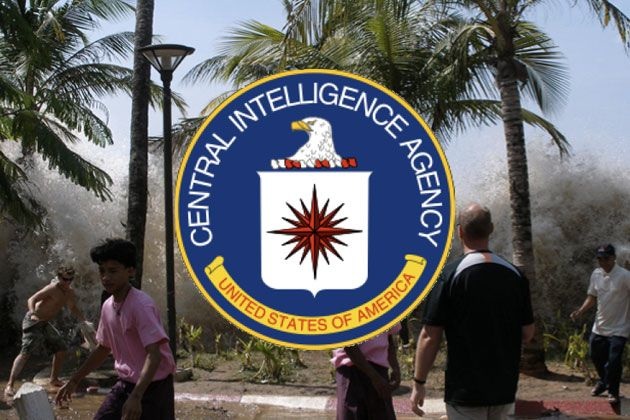 It's ridiculous because it's a picture of a Tsunami, which was caused by an earthquake, and is absolutely nothing to do with either climate or the weather. The actual article is not too bad, but ends with a nod to conspiracy theorists.
HAARP, by the way, was recently shut down to lack of funding.
So what is the CIA's actual involvement. Here's what one of the panel members, Ken Caldeira says:
And the actual project:
So that's it. The CIA is not studying anything, they are just contributing the the funding a study on a topic that has potentially great geopolitical implications, and hence is of national security concern. It's no more nefarious than the studies they do on education demographics in Africa, or farming methods in Bangladesh, or anything else that goes into the
World Factbook
. They do it because global stability is an important part of American national security, and they need to know about anything that might effect it.
Last edited: