Administrator
Staff member
There's a hoax video that suggests that an episode of The Family Guy shows Peter Griffin detonating two bombs using a cell phone in order to win the Boston Marathon.
This is simply two different parts of the same episode (Season 11 Episode 15) misleadingly spliced together to make it seem like there is a connection. The Boston Marathon sequence is a short flashback where Peter wins the marathon by running over people with his car, not using bombs. The scene with the cell-phone and explosion happens much later in the episode and there is no connection to the Marathon flashback. Incredibly tasteless yes, but not a prediction of the bombing of the marathon.
http://www.latimes.com/entertainmen...-family-guy-abhorrant-20130416,0,425759.story
The edited clips came from an episode that aired last month titled "Turban Cowboy." In the edited version, the show's main character, Peter Griffin, appears to use a cellphone to trigger a pair of explosions in order to win a race.

While all the clips were taken from the episode in question, which did feature a terrorism-related story, they did not appear in such a way as to suggest that this was the inspiration for or a prediction of the Boston bombing.
Warning: in light of actual events, some people might find the videos verge beyond tasteless into actually disturbing.
The hoax video: (since removed)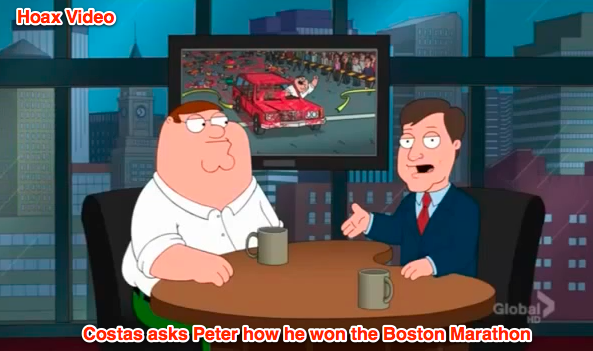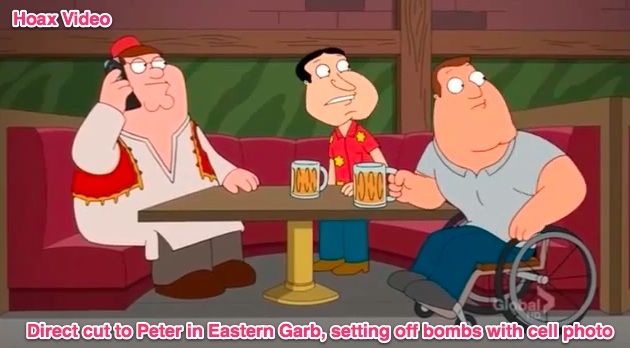 The real video (also removed)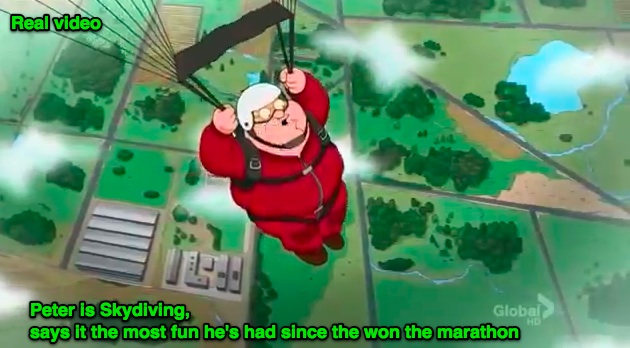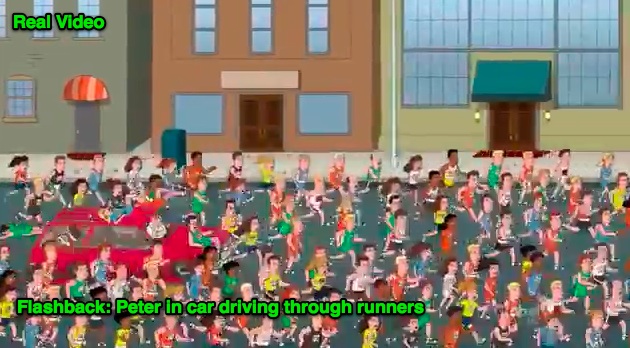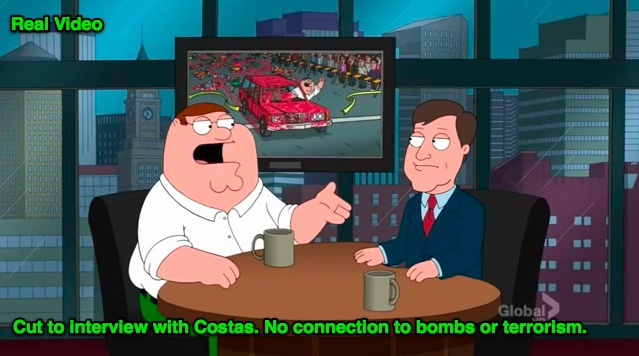 Last edited: