[mod note]
Warning: This thread contains scenes of the aftermath of the Boston Marathon Bombing.
@Trailblazer
made this image which clearly debunks the claim that one of the bombing victims had "anatomically impossible" leg positions.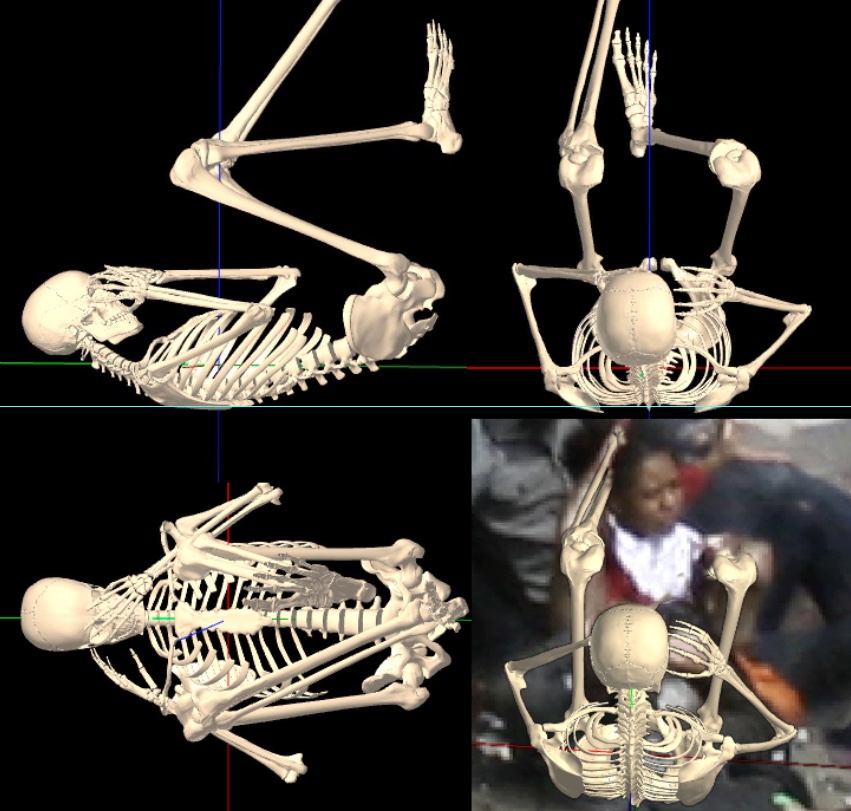 Original thread-opener below.
--------------------------------------
http://www.amazon.com/review/R19C4N...OI5BK9FZW1R&store=digital-text#wasThisHelpful
This guy claims Bauman is a fraud and bases his claims on Bauman being in a position "that it's anatomically impossible to be in" and the actions of Christian Williams.
There's a lot of information here, a lot of detail. I'm not good with details. All I know is that if Bauman lost his legs before the bombings or if it were another actor claiming to be Bauman, somebody would have come forward and said so.
The guy called my claim a "red herring."
How so?
Last edited by a moderator: