A UFO report was recently made, accompanied by a 20-second phone camera video of a sighting in Canada.
The place and time:
Jackhead, Manitoba, Jan. 11, 2019 at 3:00 pm.
I've got a copy of the video, but couldn't figure out how to share it here. Apparently it's been posted on Facebook and has been sent to the media. I've included two screenshots of it.
The camerawork is jerky, lots of pans and tilts. To my eye, there's no motion in the "object," which looks like a contrail illuminated by the sun (which is out of frame on the right). Is it a contrail - or maybe even just a cloud?
Chris Rutkowski is looking into this, and he asked me to post it here, hoping that someone can identify it. Specifically, does this match a known aircraft's path found in FlightAware?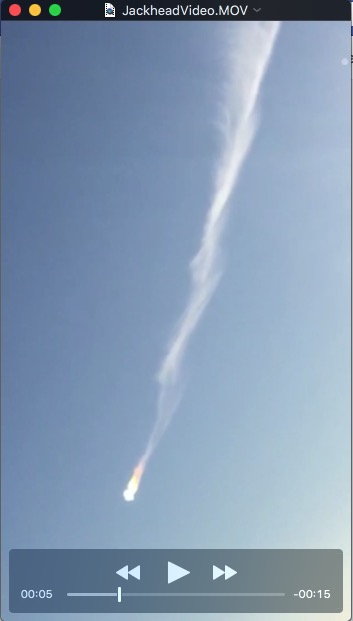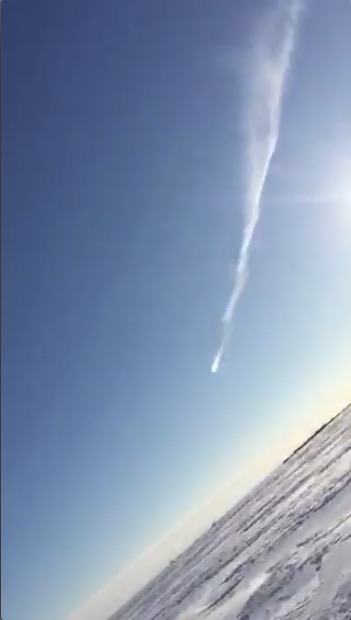 Moderator add: link to video available here
https://www.winnipegfreepress.com/local/fishers-spot-fireball-near-lake-winnipeg-504277072.html
Moderator add2: above link is blocked for some European viewers, this later article also provides the footage.
https://www.cbc.ca/news/canada/manitoba/sighting-lake-winnipeg-1.4976634
Last edited by a moderator: