I have often run across believers that insist that colorful sunsets are evidence of chemicals in the fake spray clouds. But the old rhyme "red sky at night, sailors delight" predates aviation by quite a bit. It is actually a useful rhyme for pre-modern-weather-forecasting days because a red sky in the evening usually occurs on the east coast of the US when there is a departing storm system and the sun shines up under high cirrus clouds. (the rhyme does not work for tropical systems approaching the east coast from the south or east).
Anyway, I had a great example of that from an unseasonably strong cool front that passed through Florida Sunday night into Monday.
The first picture is from Monday evening (13 May 2013) which was a blustery overcast day until the late afternoon when the low clouds cleared out leaving a bit of a cirrus deck.
The second picture is about 6 pm the following day (14 May 2013). Tuesday was an absolutely spectacular day with blinding sun and not a cloud of any type to be seen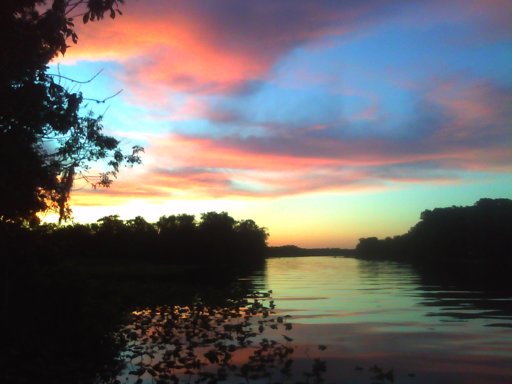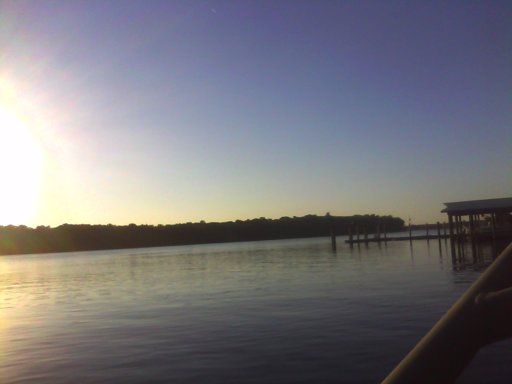 .