The
Liberty Beacon
covered the arrest of reporter Mike Emry in a recent post:
http://www.thelibertybeacon.com/63929-2/
The story portrays Emry as an honest journalist who apparently provoked local and federal authorities while covering the standoff at the Malheur National Wildlife Refuge. His wife alleges that the arrest was in retaliation for Emery's reporting.
However, court papers filed by the federal government indicate that Emry was arrested for possessing a fully functional Browning .50 caliber machine gun.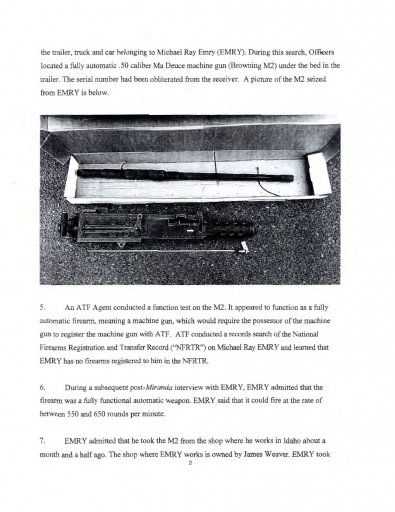 The arrest warrant also notes that the serial number of the weapon had been removed.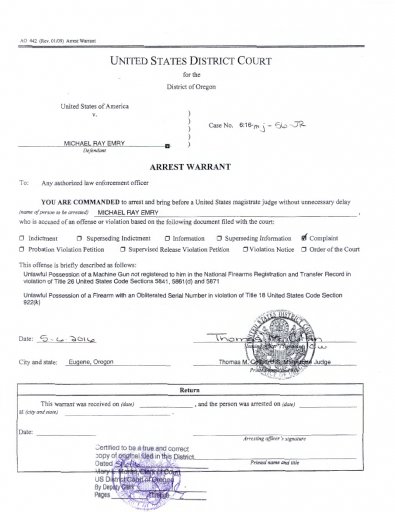 http://dailyhaze.com/michael-emry-of-tvoi-news-arrested-by-fbi/
For anyone who has even a passing familiarity with military weaponry, the M2 is a serious piece of hardware. I don't see any gray area as far as what it might be used to accomplish.
More to the point, Emery had no license for the weapon, something made clear in the warrant.