The early morning sun of a major North American city reveals a covert missile launch. As we all know planes do not fly at 90 degree angles and I've seen many missile launches in movies and stuff, this can only be a rocket. Period.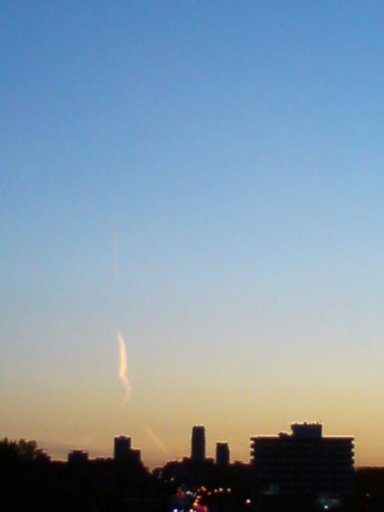 Here we can see a gap just before the second stage booster rockets fire.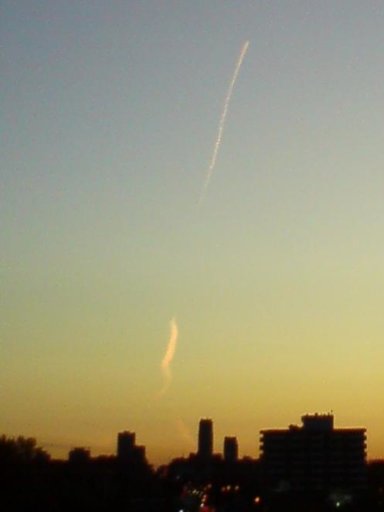 Oops... my mistake. Obviously this was not a missile launch. It's now blatantly apparent that these images depict a holographic plane spraying unknown emissions for unknown reasons.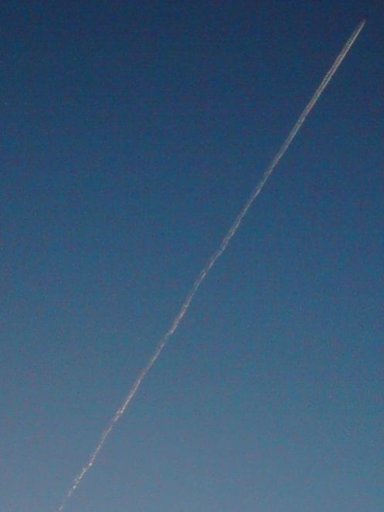 Why don't weather departments track these emmisions? Why, ask you... why?