Well, here is an example of how this information have been used: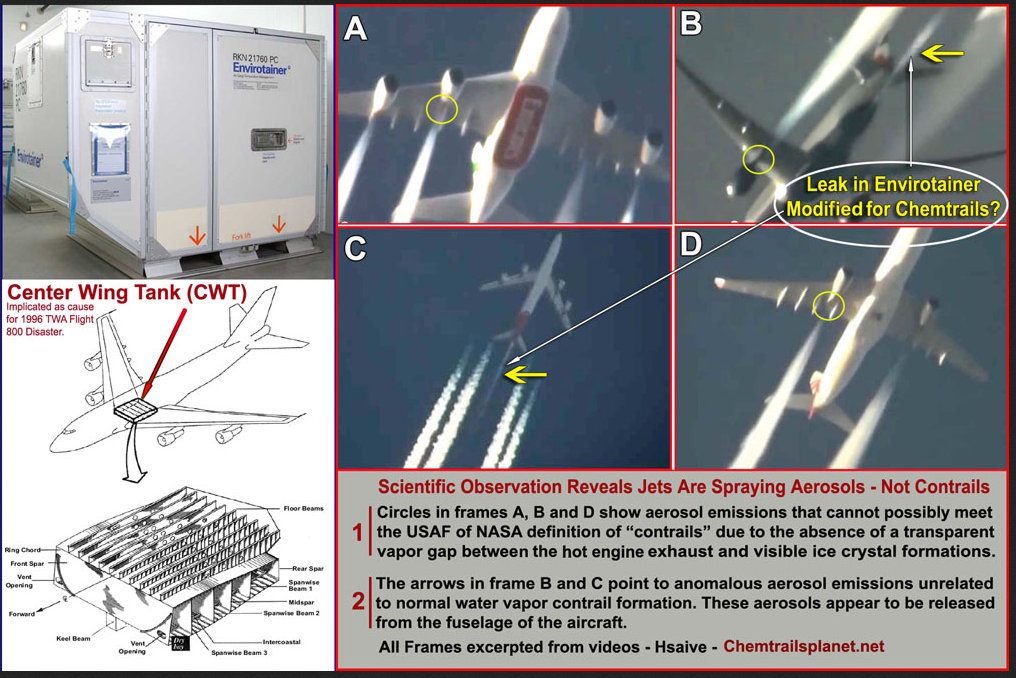 Source:
http://aircrap.org/max-bliss-contacted-chemtrail-whistle-blower-beginning/338008/
I've seen the image collage to the right being used before, stating that the "unknown trail" in the middle is "anomalous". Speculation have now begun that this "anomalous" detail might be leakage from the so called "envirotainer", when in reality it is actually exhaust heat from the AP-unit that is forming a shorter contrail.
http://en.wikipedia.org/wiki/Auxiliary_power_unit
Also read: "747's "Fifth" Contrail Source?"
http://www.airliners.net/aviation-forums/tech_ops/read.main/29016/
Edit, just noticed the line "jets are spraying aerosols - not contrails". Well, the ice particles in a contrail is pretty much an aerosol. Seems like the image originates from Harold Saive, I think this is just an example of how this man doesn't understand what he is talking about when it comes to contrails.
Last edited by a moderator: