I was checking the satellite images of England on
NASA Worldview
for yesterday, May 16, 2015
and noticed a rather unusual feature - a diagonal band devoid of clouds. It is particularly striking in the Aqua image at about 12:30 UTC: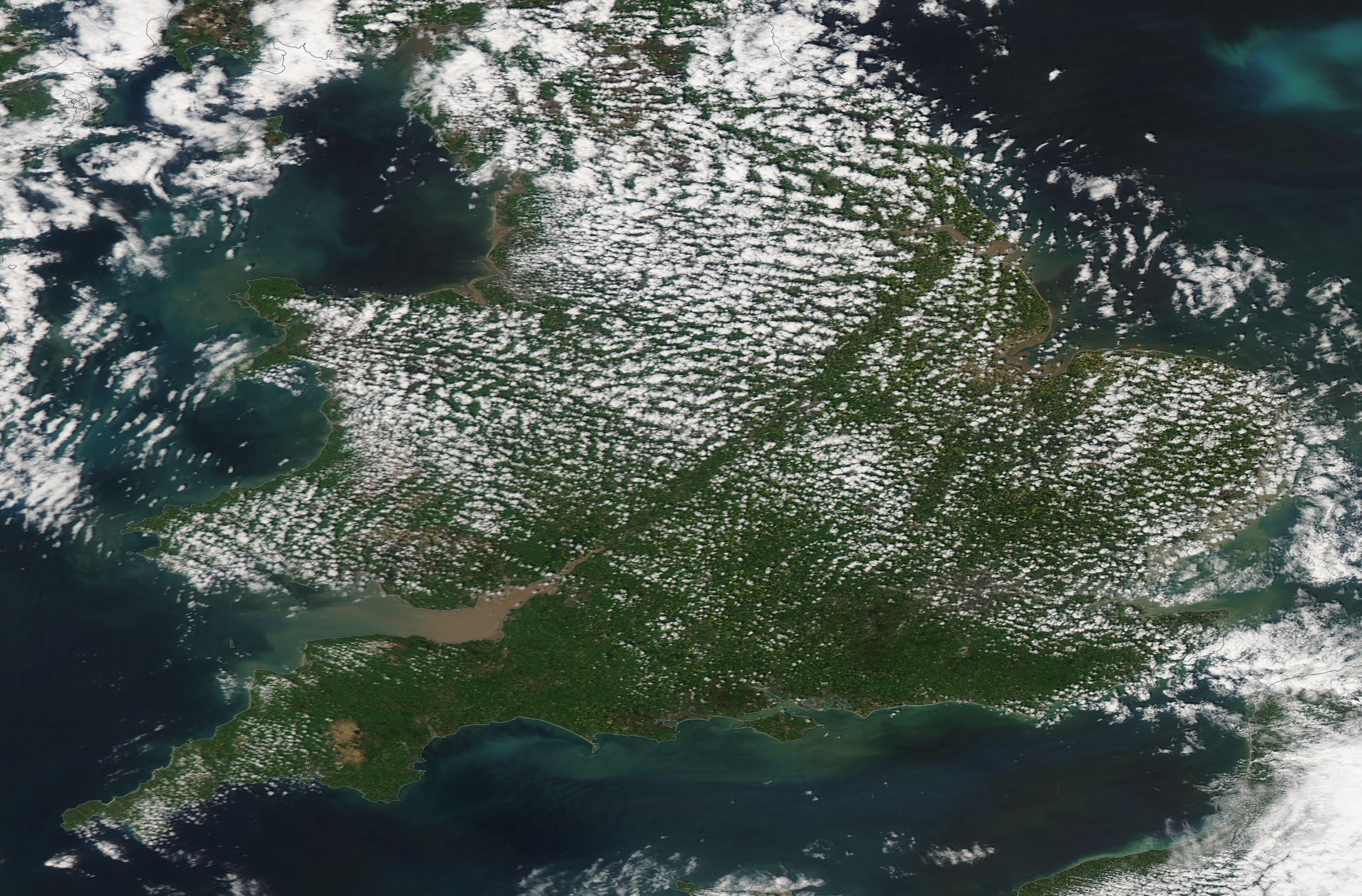 but it was also present in the Terra image at 10:45 UTC, nearly two hours earlier: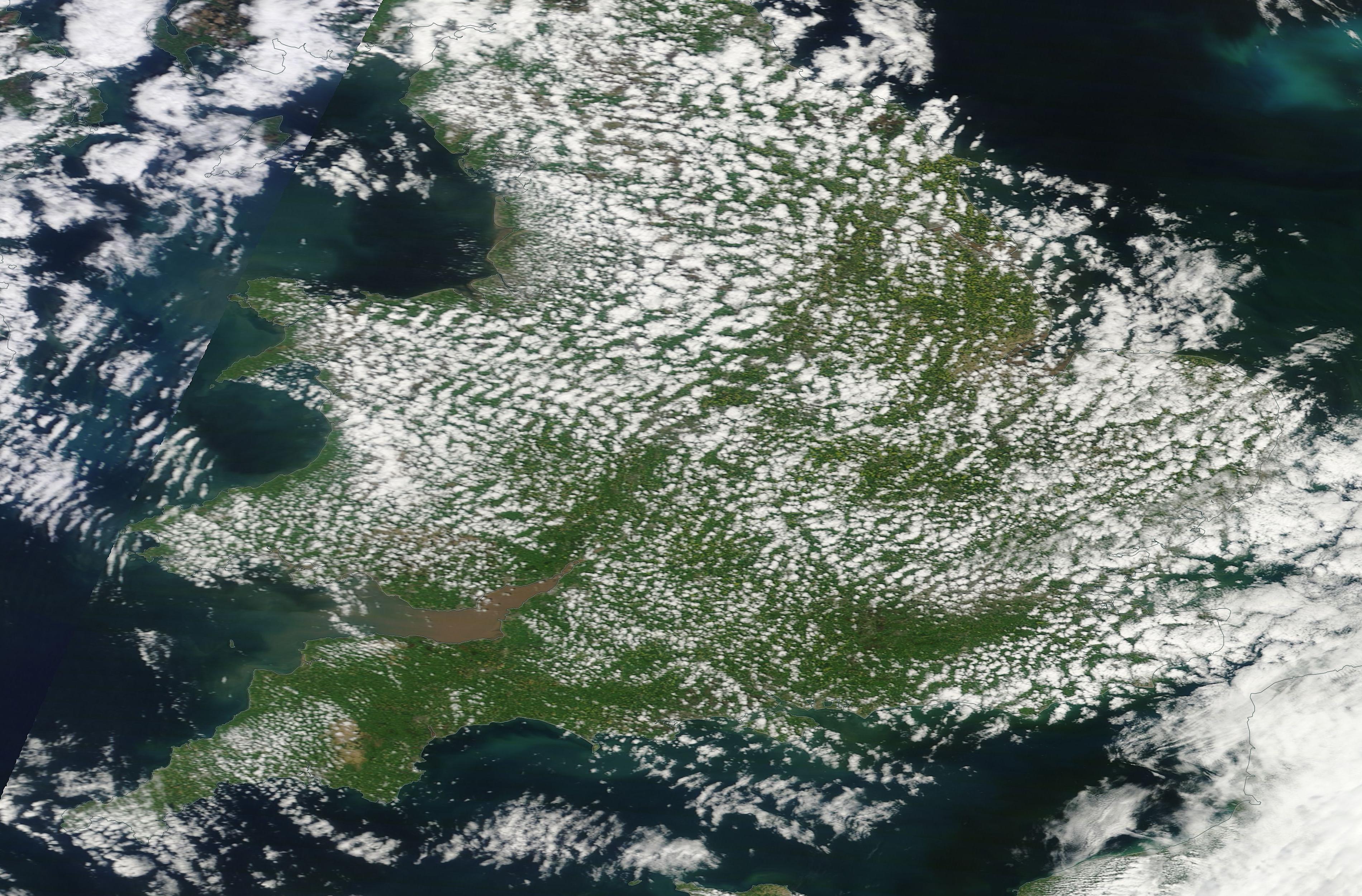 The most of the country was covered by ordinary small cumulus clouds that from below looked like these:
This photo was taken above my place at the same time as the Aqua photo.
Is there a meteorological explanation to this phenomenon? Or is this a long-sought evidence of a secret cloud seeding program to send messages to alien spacecraft orbiting Earth?
Last edited: