I flew past the last point of contact with this aircraft last night coming down from Bangkok. We mentioned the passports to some Australian consular officials who routinely inspect passports of people getting on to our particular flight.
Neither was surprised that some passengers were travelling on fake passports. It is quite common in that part of the world, particularly with mainland Chinese passengers. This confirms my own view. I doubt it will be a factor in the ultimate cause when it is determined.
The intriguing part of this is the lack of reports from marine traffic regarding an explosion or sightings of a crash.
The Gulf of Siam is the busiest stretch of water I have ever seen in my travels. The number of fishing boats with lights that can be seen on a clear night is mind boggling... How any fish survive to be caught is the first thing that springs to mind. How none of these boats seemed to witness anything is very strange.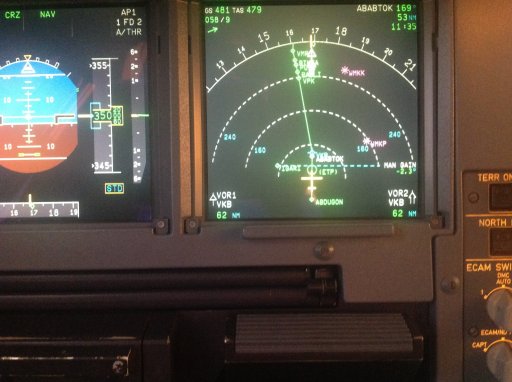 Waypoint IGARI to the left of track here, is the Flight information Region (FIR) boundary between Kuala Lumpur and Ho Chi Minh FIRs. That was the last point of contact or thereabouts. WMKK is Kuala Lumpur airport where the aircraft departed.