Administrator
Staff member
If that is the case, the primer would be located at the front end of the warhead, thus producing a backward pointing cone?
AA shows this diagram of a cone from 124 to 68°, with heavy fragmentation at 112 to 68 and light from 124 to 72
https://www.metabunk.org/sk/20150617-054143-zbldf.jpg
For the "heavy" this is symmetrical about the perpendicular +/- 22°, but for "light" it 18° forward, and 34° backwards. This is a bit odd, as you would expect for the "lancet" effect as shown , you would want the heavy fragments backwards. Unless by "heavy" it means "fragmented a lot".
This shows an error in my sim, as I'd just looked at the 56° figure and assumed it was symmetrical. The actual full range is 22° forward to 34° backwards.
This demonstrates the magnitude of this error, with the left side being corrected, and the right side being symmetrical. (plane velocity of zero here)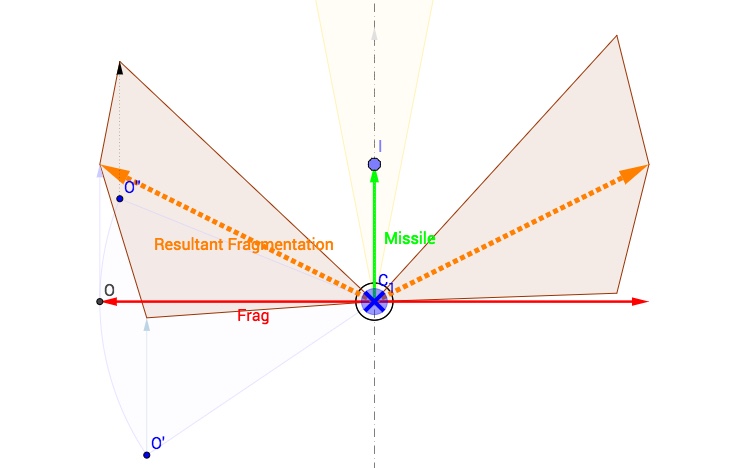 Another way of looking at this is that the center of the 56 degree field is angled backwards 6°
Last edited: