The below video is a little over 4 minutes long. In the video the author
UFOvni2012
makes several claims. For the purpose of this thread I will investigate 2 of the 3 claims made in the video, since the coronal holes was previously discussed here;
https://www.metabunk.org/threads/debunked-giant-black-sphere-hovering-near-the-sun.469/
The first claim made in the video deals with streaks of light seen around the sun usually during or after a CME or solar flare event. Below are screen shots of some of the images;
NASA's SOHO page explains why these occurrences happen.
In the next part of the video he shows a video that was taken from SOHO which shows a planet size disc moving across the plane of the sun, and argues that the object due to SOHO's location should move from left to right, but this object moves from right to left. Here is an image of where SOHO sits as it orbits the sun;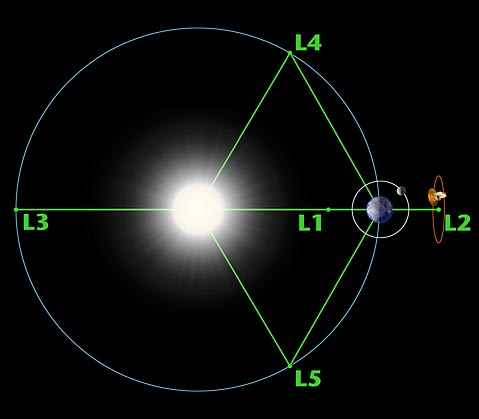 I would appreciate some help in explaining why the planet in view is moving across the screen from right to left. The only thing I can think of that would cause this is if that the satellite orbits its lagrange point,
http://map.gsfc.nasa.gov/mission/observatory_l2.html
, and it's the orbit of the satellite swooping past the earth or moon that cause this planet to appear like it's moving in the wrong direction. So this isn't an Alien Mothership as discussed in the video. The video came out a few days ago on the 25th of September so I thought it deserved to be debunked...