Ian's confusion seems to stem from Airbus using the technical definitions of nacelle and pylon, the difference appearing to be that the pylon is what supports the engine, the nacelle is just the covering around it.
This is kinda confusing, as the A320 maintenance manual shows this image: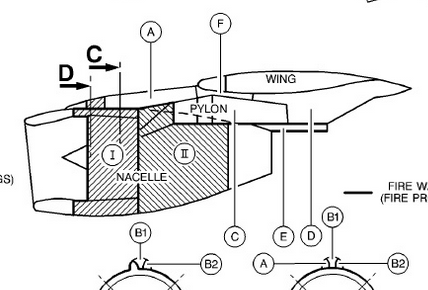 And those tubes are called "pylon drains" throughout the document. Besides, they are not primarily for fuel leaks.
So I think Airbus should revise this "stock answer" that they give.