The Claim:
Look-Up.org.uk

These pipes do not appear on the drawings for these planes. They have been retrofitted specifically for the delivery of aerosols
https://www.facebook.com/permalink.php?story_fbid=1431878723709532&id=1410029482561123
Reality:
Images are from pages 16-19:
http://atconsortium-indonesia.com/wp-content/uploads/2012/06/paksoni1.pdf
[mod add: working link
http://www.scribd.com/doc/104431928/A-320-Engine
] pg 140
Conclusion:

The pipes are standard equipment pylon drains which appear on official Airbus drawings from 1998.
Screenshot from the A320 production video also clearly show pipes on the pylon.
http://videos.airbus.com/video/iLyROoaf2AH3.html
At 02:22 (and similar shot at 02:37)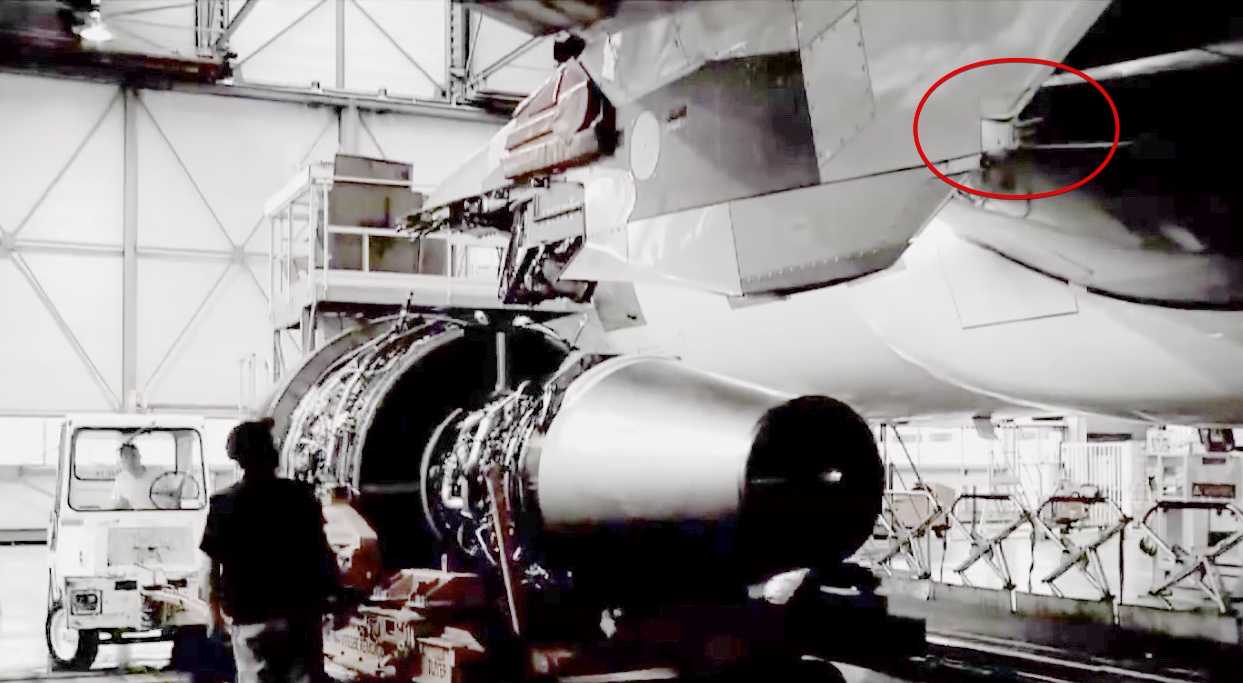 At 02:29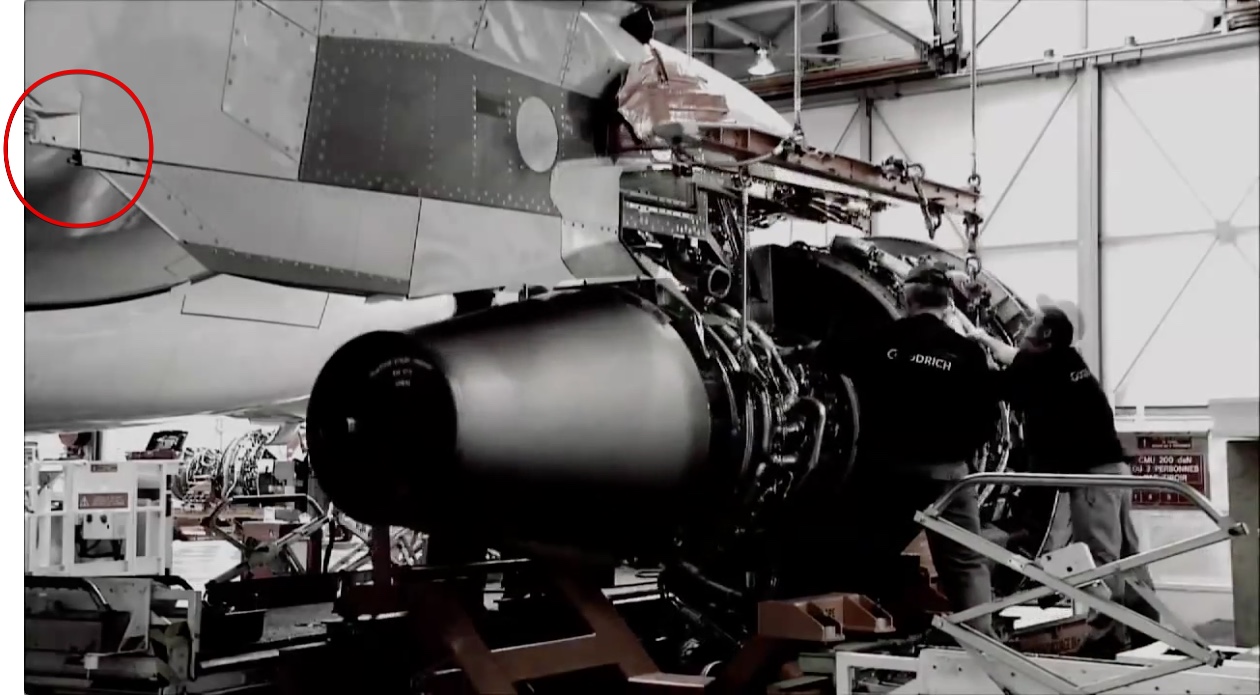 Screenshot from the A330 production video, also clearly showing pipes on the pylon.
(At 02:18)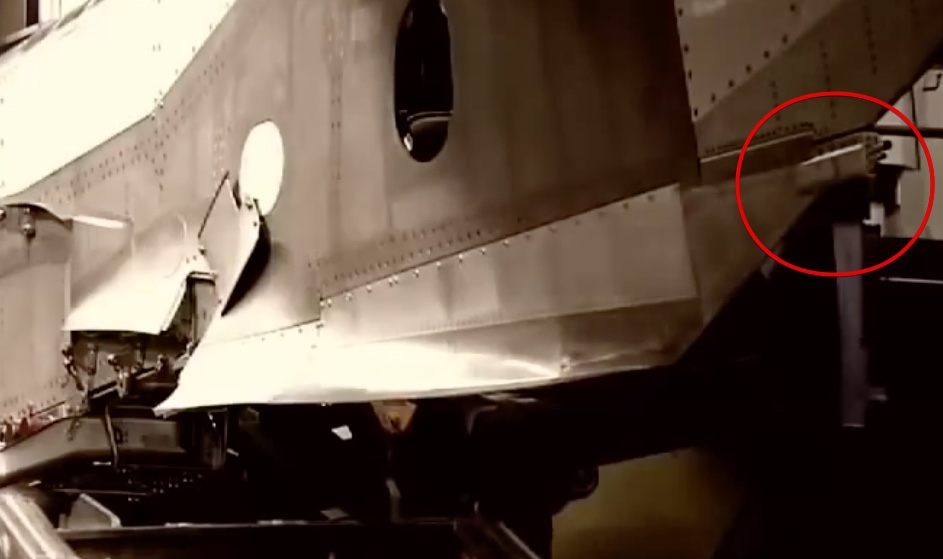 And at 02:00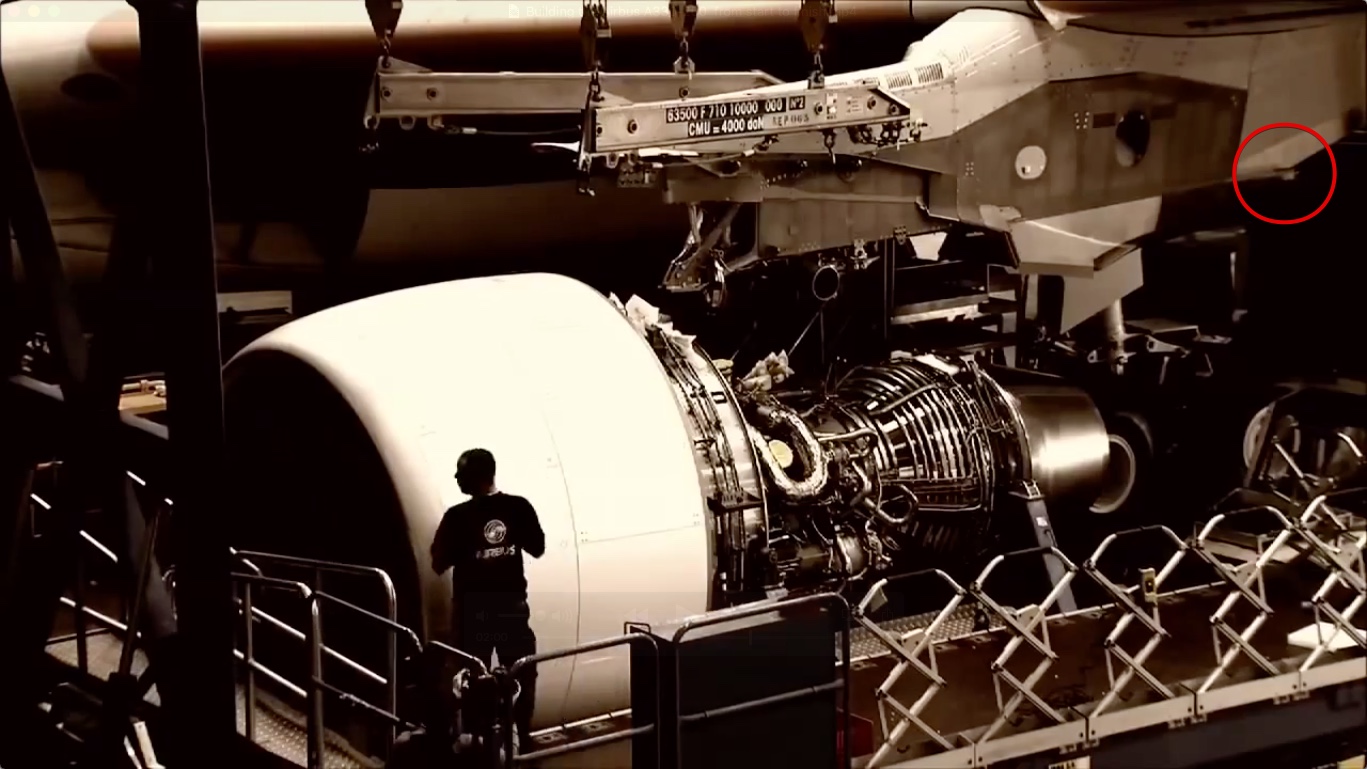 At 01:19, the pylon can be seen pre-assembly.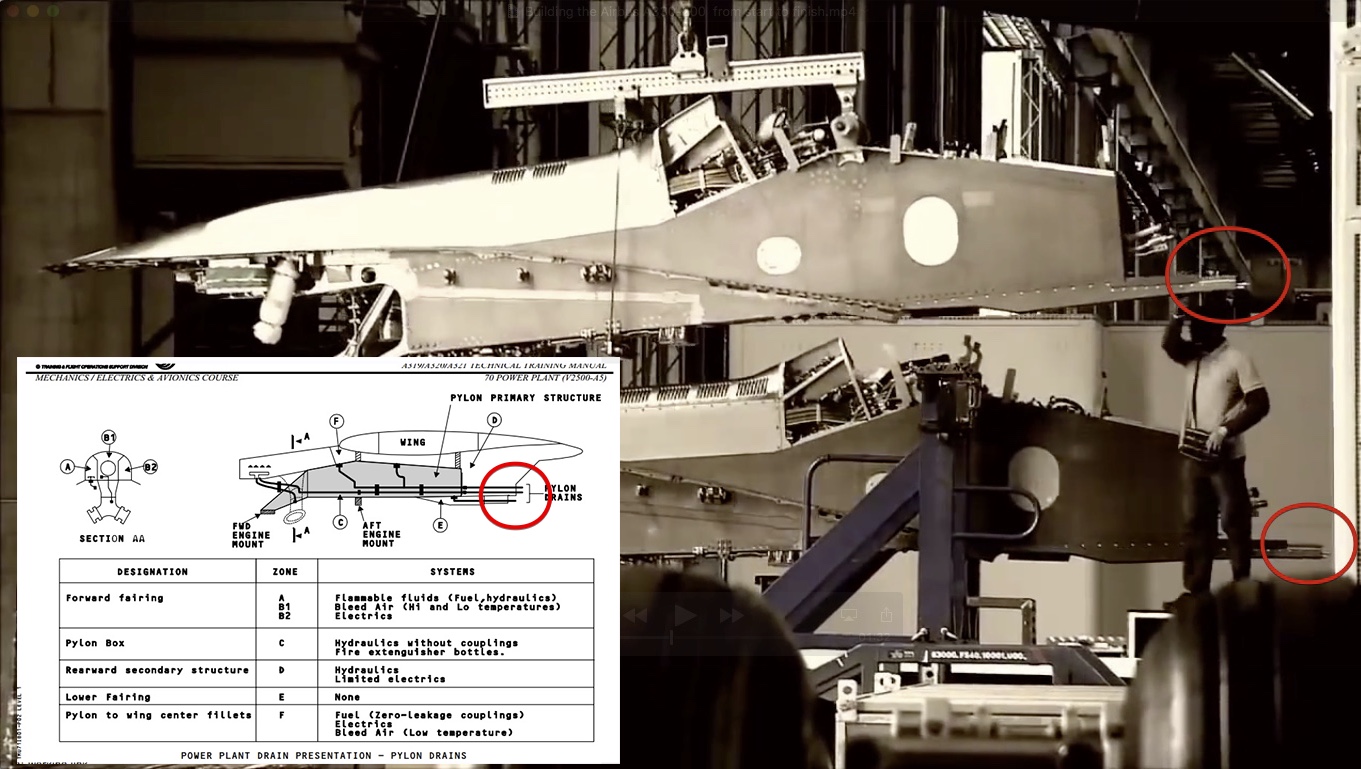 Last edited by a moderator: