Administrator
Staff member
This image purports to be a "Leaked US Navy Map" showing a plan to divide America up with an artificial quake at the New Madrid Fault line:
The map has been passed around Facebook with the following description:
https://www.facebook.com/roya.ericksonjr/posts/672225519471039
[bunk](Leaked US Navy Map) This is what the continent of the USA will look like once the New Madrid Fault line is hit with a massive HAARP frequency impulse in the nearing future. Get informed and get ready. PS: Make sure to save, and get this out to as many people as possible, as they have tried censoring this photo in the past removing it from google images, and removing commentated youtube videos regarding it etc. I was very fortunate to have come across it again. [/bunk]
However, it's actually a map created by self-described "psychic" Gordon-Michael Scallion, to describe the US after an event he predicted that would start in the 1990s: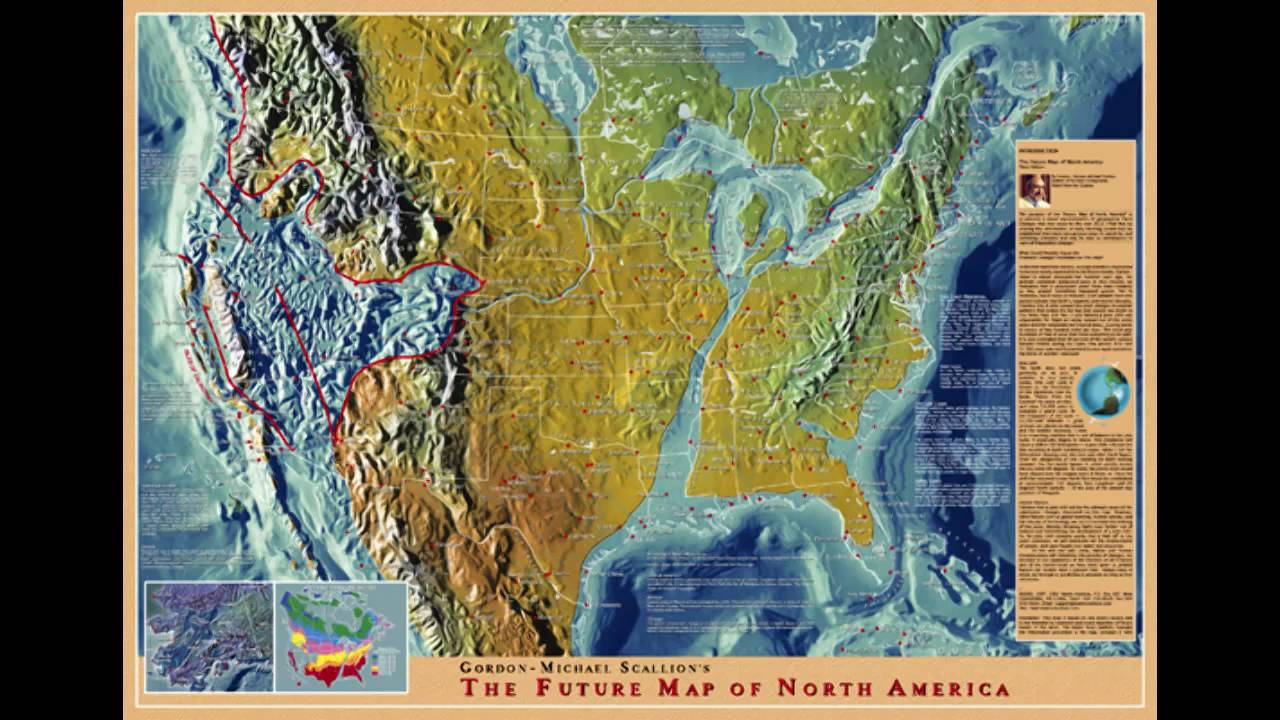 Scallion is famously inaccurate, an example prediction for 1993:
http://www.bibliotecapleyades.net/profecias/esp_profecia01h4.htm#27
. Gordon-Michael Scallion ~
"The year of 1993 shall be known as 'The Year of the Great Quakes'. The Earth's magnetic field shall become erratic as it prepares for its new course. In the United States, the first of these changes will see the beginning of the breakup of California starting with Los Angeles, San Diego, and San Francisco --- the Golden Gate damaged, the Imperial Valley inundated --- a nation in shock... Many see the event as a relief and begin to rebuild. Mass migrations begin...
Then in 1994, explaining where the map came from:
http://www.cuttingedge.org/News/n1194.cfm
Gordon-Michael Scallion began receiving visions of earth changes in 1979. [...]


"The vision was that of an elderly, Oriental man, perhaps in his 70s, with a long beard and a flowing white robe. He told me just as weather cycles occur…geophysical cycles of change also occur. It is part of the natural rhythm of the Earth…" (2)

The old man then gave him a map that would aid in finding places of safety as these changes start to occur. Gordon-Michael Scallion has received updates and further visions since this initial meeting with this apparition. This all climaxed on June 10th when he told Art Bell that these changes would begin in earnest the between the last few weeks of

JULY AND THE END OF SEPTEMBER

, this year. He is predicting that the results of a pole shift of the earth's magnetic field (that he contends began in the mid-1930s) will trigger violent hurricanes, earthquakes, and volcanoes as the plasma from the earth's core is upset by the magnetic reversal. He is particularly concerned about quakes in Manhattan, Long Island, and Connecticut in the range of 4.0-5.0. He also sees the entire West Coast becoming very stressed from these initial disturbances. He predicts the entire state of California will become the "Islands of California", with a new coastline as far inland as the Great Salt Lake.
In this 1994 article there's a simplified version of the map: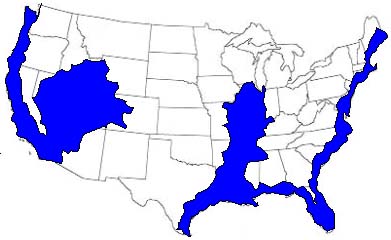 The map is entirely counter to possible geographical changes, requiring the submerging of 4,000 to 10,000 feet high ground in Nevada, while 100 feet high areas of Florida are untouched. The "great salt lake" (by Salt Lake City) is 4,000 feet above sea level. But aside from the map being vastly inaccurate, the problem here is this is a prediction for a sea level rise in 2012, and not some plan for an Earthquake in the future.
The map is being shown around on Facebook, and various blogs, like this one by "Zen Gardener"
http://www.activistpost.com/2013/02/is-new-madrid-mega-quake-being.html
Where the image is shown, along with the simplified version, except this time Gardener claims it's from the Navy.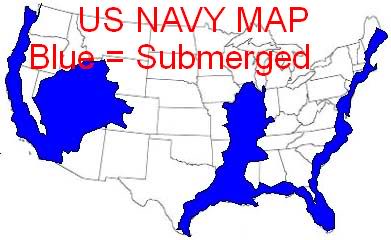 Other people have made their own versions of Scallion's map, combining it with a map of nuclear power stations:
http://beforeitsnews.com/beyond-sci...allowing-southern-missouri-video-2444350.html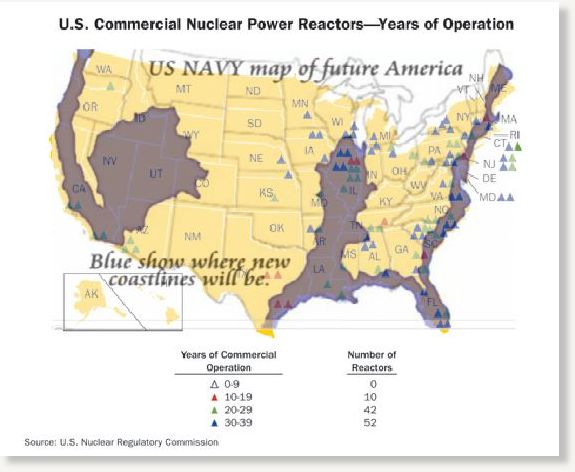 Again, this map is nothing official. It's just another version of Scallions maps dating back to 1979, illustrating predictions that he made for the 1990s, which never happened.
Last edited: