[BUNK]Claim: Kaitlin Roig, Sandy Hook 1st grade teacher Room 12, could never fit 15 students plus herself in her classroom bathroom. Also they claim you can't get 5 children on a toilet.[/BUNK]
The people making this claim are saying the bathroom was 3'x4'. I couldnt verify this size but figured i'd test it out.
note: My bathroom has an adult size toilet, unlike room 12, and part of my space is taken up by my sink cabinet. There was no sink in the Room 12 bathroom.
I was easily able to fit at least 17 of me without even squishing. I'm small but not as small as a 6 year old. I couldnt find a good shot of me with a 6 year old for size comparison , so below you will see me with a 9 year old - who, of course, is also alot bigger than a 6 year old 1st grader.
Ms. Roig is small as well.
edit add: oh i also took some liberty with my toes in a few shots as my feet are like twice the size of a 6 year old.
you can probably click this pic for a larger view.
me with 9 year old for some size comparison:
and for a rough size comparison of ages
Ms. Roig with her students.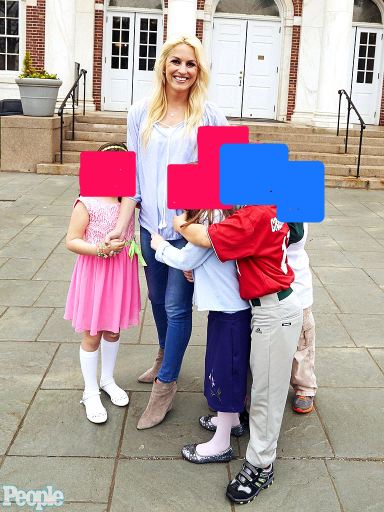 edit add:
thanks
@Mike Fl
! apparently they are called restrooms in the report:
Last edited: