[BUNK]Claim: Kaitlin Roig, Sandy Hook 1st grade teacher Room 12, could never fit 15 students plus herself in her classroom bathroom. Also they claim you can't get 5 children on a toilet.[/BUNK]
The people making this claim are saying the bathroom was 3'x4'. I couldnt verify this size but figured i'd test it out.
note: My bathroom has an adult size toilet, unlike room 12, and part of my space is taken up by my sink cabinet. There was no sink in the Room 12 bathroom.
I was easily able to fit at least 17 of me without even squishing. I'm small but not as small as a 6 year old. I couldnt find a good shot of me with a 6 year old for size comparison , so below you will see me with a 9 year old - who, of course, is also alot bigger than a 6 year old 1st grader.
Ms. Roig is small as well.
edit add: oh i also took some liberty with my toes in a few shots as my feet are like twice the size of a 6 year old.
you can probably click this pic for a larger view.
me with 9 year old for some size comparison:
and for a rough size comparison of ages

file #00091247

Roig stated that she told her kids to get into the bathroom. She had 15 students that day, one was absent. Roig stated that the children initially
placed themselves into the bathroom. When she came in, Roig stated that she put the littlest one on the toilet paper dispenser for a moment and
held her there with one arm as she moved the kids around. Roig stated that she picked up two or three children and placed them behind the door
because she could not close it. At one point, there were 5-6 kids standing on the toilet, all at once, so she could make room, and only one child
remained there the whole time. Roig stated that she stood along the wall near the toilet paper dispenser, across from the door, and she told the
children in front of her to crouch down. Roig stated that she locked the door and left the light on. Prior to closing the door, Roig stated that she
pulled the wheeled bookshelf in front of the door. Roig stated that it was about 6 feet high and 4 1/2 feet wide. Roig clarified tha_t it was light and on
wheels, a child could push it. Roig stated that she had the kids in the bathroom and in place in under a minute

Ms. Roig with her students.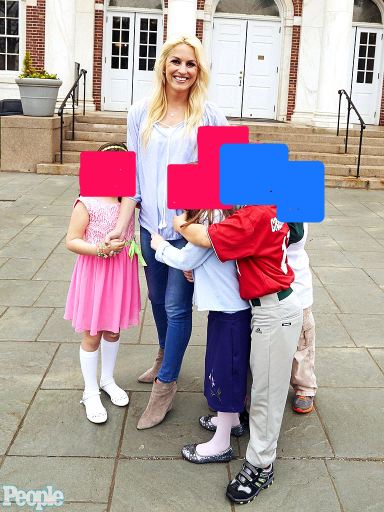 edit add:
thanks
@Mike Fl
! apparently they are called restrooms in the report:
All classrooms in the north hallway had a restroom and a closet. The restrooms were uniformly designed, approximately

4 feet 7 inches by 3 feet 6 inches

with a solid wood door. The door of each restroom opened inward and away from the toilet. Each restroom door had a knob push button lock on the inside handle and a key lock on the outside handle.33 The conference room did not have a restroom.

http://www.ct.gov/csao/lib/csao/Sandy_Hook_Final_Report.pdf
Last edited: