Administrator
Staff member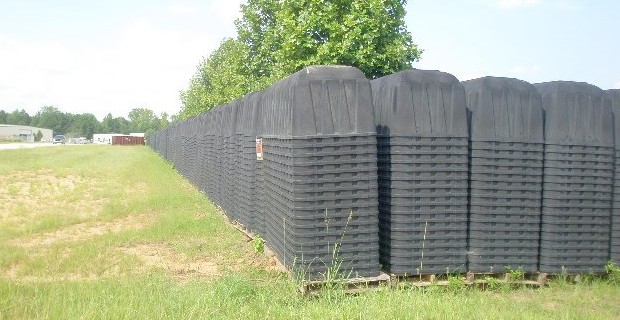 The "FEMA Coffins" story (
debunked two years ago
) has been revived as the "Ebola Coffins" story. The suggestion is that the government is preparing for a vast number of Ebola deaths by stockpiling airtight coffins in a field.
The suggested evidence for this is the CDC's recommendation for handling of bodies of Ebola victims, which instructs the use of hermetically sealed caskets.
http://www.cdc.gov/vhf/ebola/hcp/gu...s-ebola-patients-us-hospitals-mortuaries.html
This idea was
promoted by Brandon Smith
, and then
picked up by Infowars
.
The problems with this theory are:
The "FEMA Coffins" are just normal grave liners (burial vaults) used to prevent soil subsidence.
They are stored outdoors because it's cheaper than a warehouse.
They are not hermitically sealed.
The listed patent is for a different thing
When the conspiracy theorists sneaked into the field to examine the liners, they got things upside down: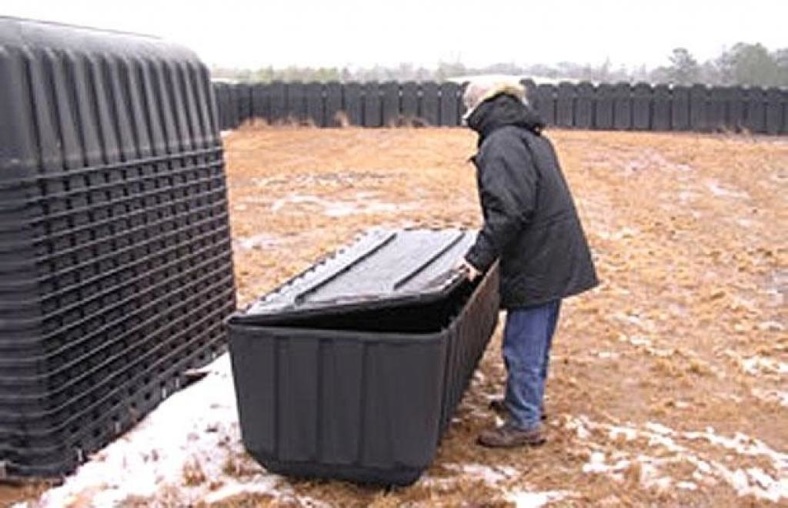 The flat "lid" is in fact the base. The liner (or buiral vault) is what is known as a "bell" type, which keeps water out by "captured air". The same principle as holding a glass upside down under water.
http://vantageproducts.com/standard.html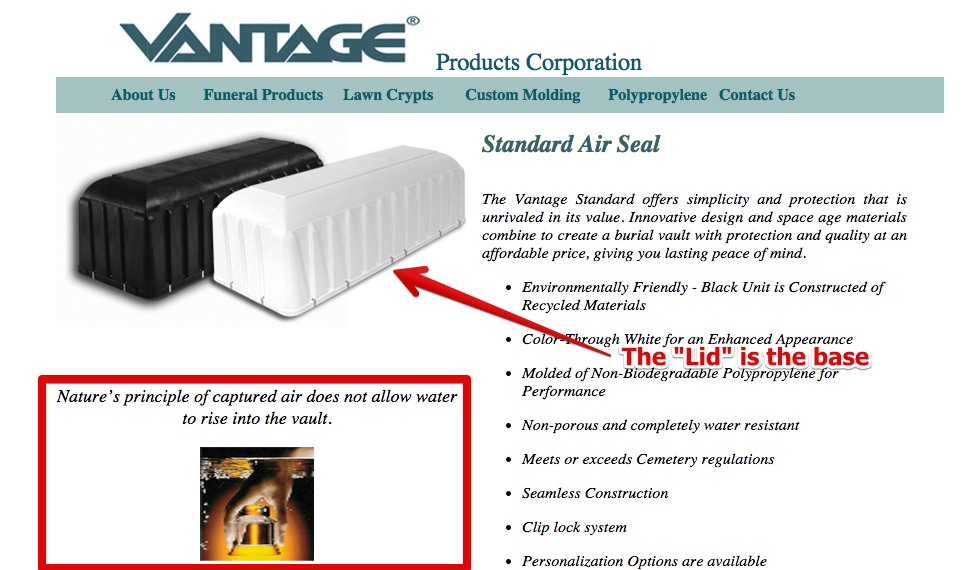 The base actually just clips on, it's not watertight or air tight, so would be useless as a hermitically sealed container.
It's also, as noted in the image above, made of "non-biodegradable Polypropylene". This is a type of plastic the emits dense black toxic smoke when burned, so is not at all suitable for cremation. It's also too big to fit in most cremation ovens, as it is designed to fit around a standard casket, as show in this cutaway: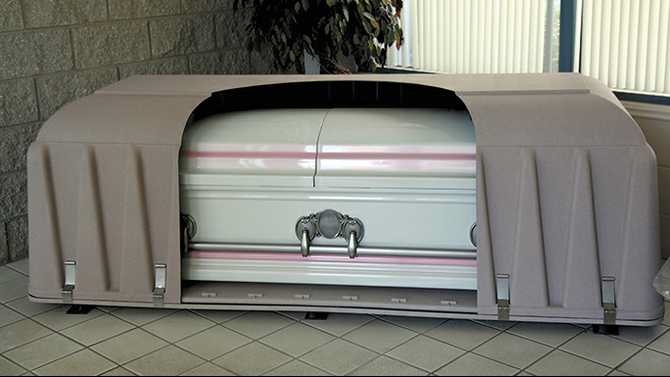 The patent suggested as corroborating evidence is: "Multi-functional cremation container for a cadaver
US 5425163":
http://www.google.com/patents/US5425163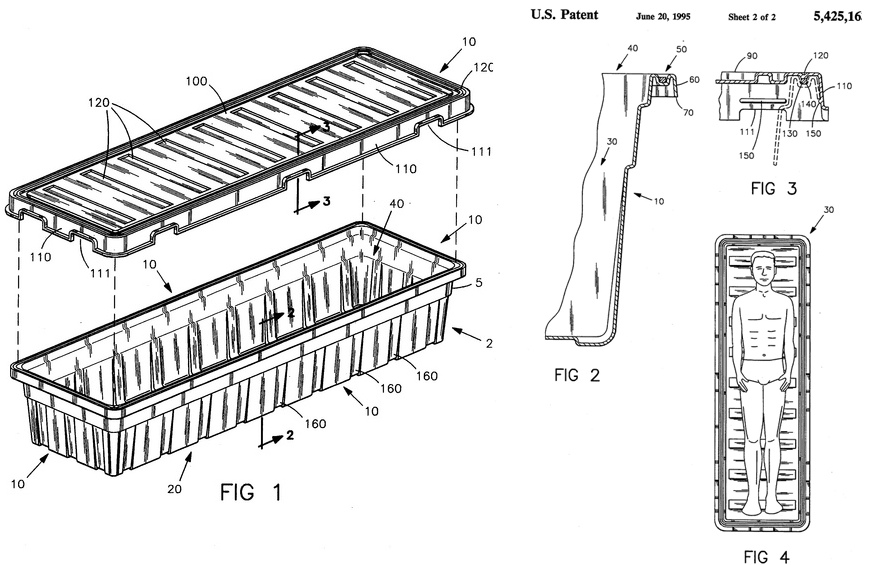 While this is superficially similar to the grave liners, it's actually quite different in that:
It's a lot smaller, more like a regular casket
It actually has a lid which goes on top, rather than a flat base.
Bottom line: The government is not stockpiling sealed coffins for Ebola victims. They are just grave liners.
Last edited: