Administrator
Staff member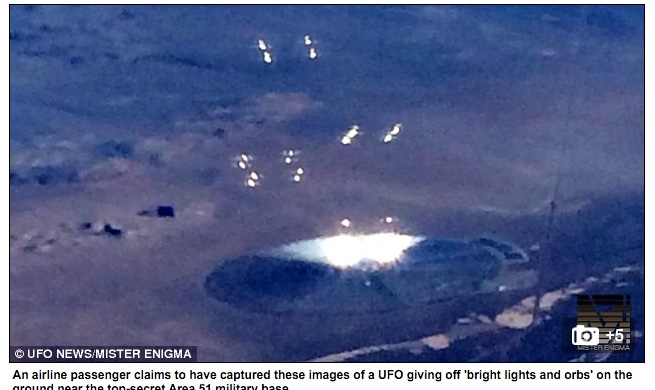 http://www.dailymail.co.uk/news/art...ground-near-secret-Area-51-military-base.html

An airline passenger claims to have captured images of a UFO giving off 'bright lights and orbs' on the ground near the top-secret Area 51 military base.

The witness was on an American Airlines flight from San Jose, California to Houston, Texas, when he took a series of pictures of a giant metallic disc in the Nevada desert.

He said the plane was flying near Luning and Gabbs on October 30 when he noticed 'blinding bright light' in the desert below.

However, it's just the Cresent Dunes Solar Energy Project, and some lens flare and reflection from the dual pane aircraft window (which you can tell by the doubling of the lights).
https://en.wikipedia.org/wiki/Crescent_Dunes_Solar_Energy_Project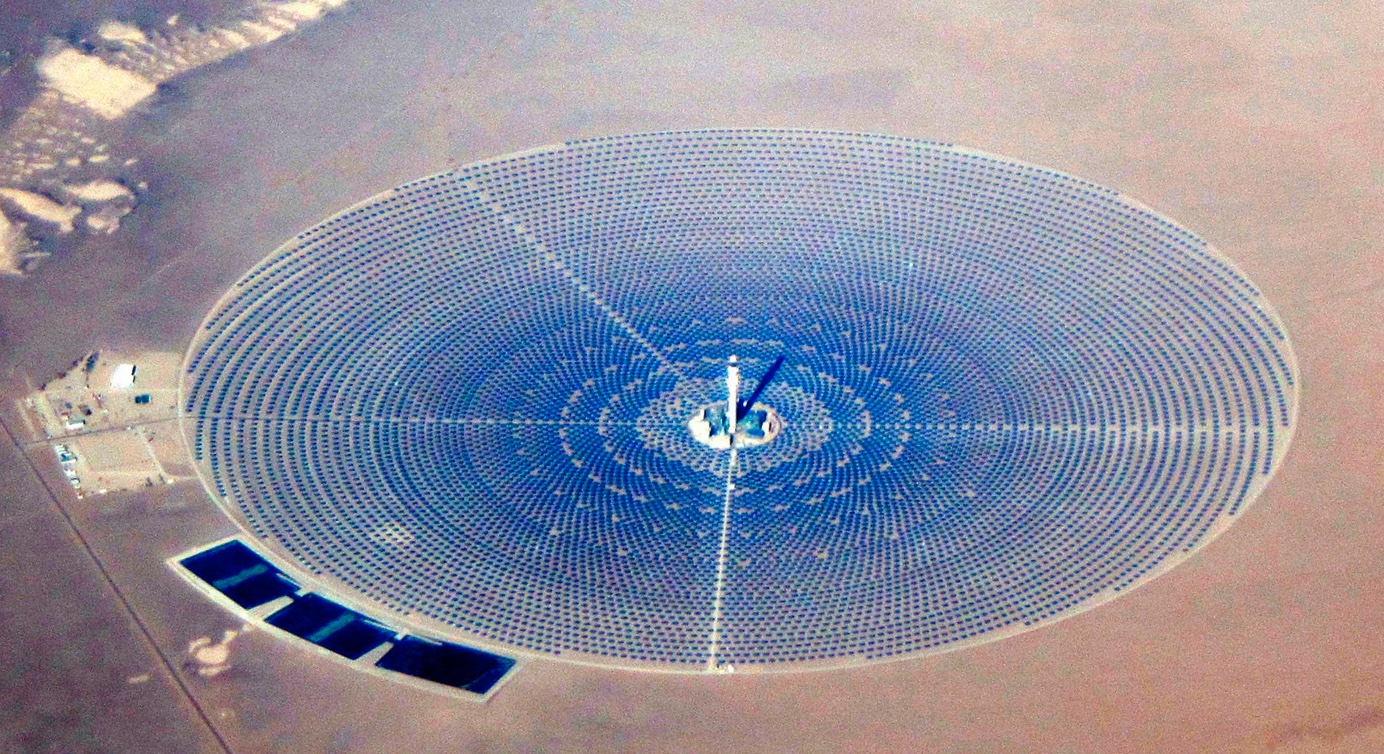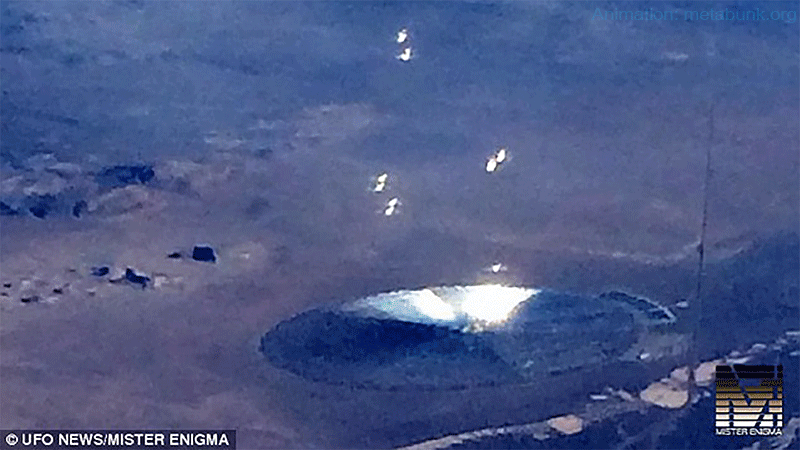 Those are all mirrors which focus the sunlight on a collecting tower. This frequently shows up as a bright light that can be seen by planes flying near Las Vegas.
Last edited: