A recent entry on geoengineeringwatch.org appeared this week.
Climate Engineers Continue To Disrupt Global Weather As US Military Conducts Climate Change War Games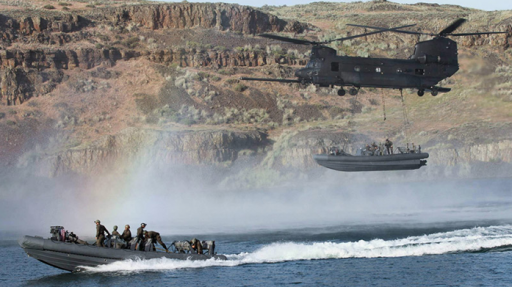 http://www.geoengineeringwatch.org/category/breaking-news/
What follows is a pretty standard litany –California drought, main stream media cover up, engineered snow storms—but the military reference struck me.
Dane Wigington engages in some interesting word smithing.
The original passage:
"US military planners have been ordered to
war game climate change scenarios
, focusing on geopolitical and socioeconomic instability linked to extreme weather".
Becomes:
"US Military Conducts Climate Change War Games"
The original quote (in fact, most of the information Wigington presents) is from
Climate Change News
.
http://www.climatechangenews.com/2016/02/08/us-military-to-war-game-climate-change-threats/
The source of the Defense Department Directive is Executive Order 13653 (2013).
In simple terms, both are attempting to develop policies and capabilities that are responding to global climate change.
In other words, these documents are following the exact opposite behavior implied by Dane Wigington.
Even by geoengineeringwatch.org standards, it is a pretty poor effort at distorting the facts.